According to the adage, "An ounce of prevention is worth a pound of cure," and if you're in the middle of a real estate deal, you've probably heard it before. When it comes to real estate, this is especially true. A real estate lawyer is an investment that can prevent costly mistakes down the road, not an expense. This in-depth article will walk you through the situations in which it is not only a good idea but a need to hire a real estate attorney.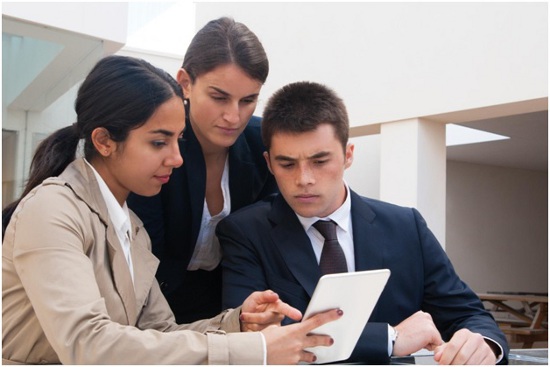 The Fine Print Matters
One common mistake many homebuyers make is overlooking the fine print in their contracts. Real estate contracts are laden with legal jargon, and overlooking even a single clause can lead to significant problems. A real estate lawyer specializes in scrutinizing these documents to ensure your best interests are protected. They can identify potential pitfalls, negotiate on your behalf, and draft any necessary amendments to the contract.
Property Title Issues
Title issues can be a nightmare for any property owner. If you don't have a clear title, you can encounter problems, liens, or even lose possession. A real estate lawyer can do a thorough title search to confirm that the property you're interested in has a clear title that is unencumbered by any liens. They can also help you fix any title issues before you finish the transaction.
Zoning and Land Use Regulations
It might be challenging to understand zoning rules and land use restrictions. These limitations vary from one location to the next and significantly affect how you can use a property. A real estate attorney can assist you in comprehending the neighborhood zoning regulations and ensuring that the property is operated in accordance with those rules. If you want to build on the property, renovate it, or utilize it for something else, you must do this.
Complex Negotiations
Complex talks between numerous parties, including buyers, sellers, agents, and lenders, frequently take place during real estate transactions. During these conversations, a real estate attorney can act as your representative and ensure that your interests are upheld. They can represent you during negotiations, assist you in obtaining favorable terms, and handle any disagreements that could emerge.
Inspections of Real Estate and Due Diligence
Property inspections are crucial when buying or selling real estate. An experienced real estate attorney can guide you on what inspections are necessary and ensure that you are protected throughout the process. They can also help interpret inspection reports and advise you on the best course of action in case any issues are uncovered.
Closing Process
A real estate transaction's closing process, which entails a lot of paperwork, is the last stage. To make sure that everything is in order and that you are not signing anything that could be harmful to your interests, a real estate lawyer can evaluate the agreements. They can also give you confidence that the arrangement is solid by explaining the legal ramifications of the documents you are signing.
Disputes and Litigation
In the unfortunate event of a dispute or lawsuit concerning a real estate transaction, a real estate attorney is your best ally. They can fight for your rights all the way through the court procedure, stand in for you in front of the judge, and make agreements on your behalf. Without legal counsel, you can be at a major disadvantage during a real estate purchase.
Final Words
There is no space for error in the business of real estate. Hiring real estate lawyers is a proactive move to protect your investment in this high-stakes game. From contract reviews to dispute resolution, their expertise can make a world of difference. Consult with a real estate attorney up front rather than waiting until issues develop to guarantee a simple and straightforward real estate transaction.
Don't take any chances when seeking to buy a home, thus. You may be able to defend your rights, avert expensive errors, and make sure that everything goes as smoothly as possible by working with a skilled real estate lawyer. Keep in mind that choosing the right legal advice and location are equally crucial when it comes to real estate.