Estate planning involves making important decisions regarding the management and distribution of assets after an individual passes away. While it may seem like a complex process, working with an experienced estate lawyer can provide numerous benefits and ensure that your wishes are carried out efficiently. In this piece, we'll look at the benefits of working with an estate lawyer and how they may assist you in navigating the complex world of estate planning.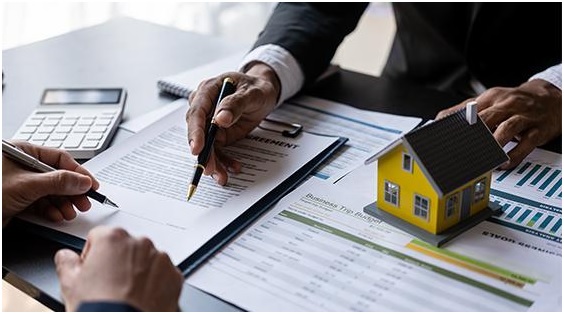 Understanding Estate Planning
What is Estate Planning?
Estate planning refers to the process of organizing and managing your assets to ensure their proper distribution upon your death. It involves creating a comprehensive plan that addresses issues such as wills, trusts, power of attorney, and healthcare directives.
The Importance of Estate Planning
Estate planning allows you to have control over what happens to your assets and possessions after you pass away. Knowing that your loved ones will be taken care of and that your assets will be dispersed in accordance with your intentions gives you piece of mind. Additionally, it helps minimize family disputes and can reduce the financial burden on your heirs.
The Role of an Estate Lawyer
What Does an Estate Lawyer Do?
An attorney with expertise in estate preparation and administration is known as an estate lawyer. They possess extensive knowledge of estate laws and regulations and can assist individuals in creating personalized estate plans that align with their goals and objectives.
Creating a Comprehensive Estate Plan
Making a thorough estate plan with the assistance of an estate lawyer is one of the main advantages. They will evaluate your particular situation, take into account your preferences, and create a plan that takes into account all facets of your estate, including assets, debts, beneficiaries, and tax ramifications.
Ensuring Legal Compliance
Estate laws can be complex and vary from one jurisdiction to another. You can make sure that your estate plan conforms with all relevant rules and regulations by hiring an estate lawyer. This reduces the risk of your estate plan being contested or deemed invalid, providing greater protection for your assets and loved ones.
Minimizing Tax Liabilities
Another advantage of consulting with an estate lawyer is their expertise in minimizing tax liabilities. They can employ various strategies to reduce the tax burden on your estate, such as establishing trusts or utilizing gifting techniques. These methods can help preserve your wealth and maximize the inheritance received by your beneficiaries.
Facilitating Smooth Estate Administration
When the time comes, an estate lawyer can guide your loved ones through the estate administration process. They will ensure that all necessary legal documents are filed, debts and taxes are settled, and assets are distributed according to your wishes. This can alleviate the burden on your family during an emotionally challenging time.
Expert Estate Lawyers for Your Peace of Mind
Having an experienced and reliable estate lawyer on your side is crucial when it comes to estate planning.
Extensive Expertise in Estate Planning
Estate lawyers possess in-depth knowledge and extensive expertise in the field of estate planning. To guarantee that you get accurate and trustworthy information, they stay current with the most recent rules and regulations. Whether you require assistance with drafting a will, establishing a trust, or creating a power of attorney.
Tailored Estate Solutions for Your Unique Circumstances
They understand that every individual has unique circumstances and goals. That's why estate lawyers take the time to thoroughly understand your situation. By closely working with you, they develop a comprehensive estate plan that reflects your wishes and safeguards your assets.
Efficient Estate Administration Made Easy
The process of estate administration can be overwhelming and emotionally challenging for your loved ones. Estate lawyers are well-versed in the complexities of estate administration and ensure that all necessary legal requirements are met. From filing documents to settling debts and taxes, we strive to facilitate a smooth and efficient estate administration process, alleviating unnecessary stress for your family during this difficult time.
Skilled in Resolving Estate Disputes
Unfortunately, estate disputes can arise among family members and beneficiaries, creating additional complexities and potential conflicts. Having an experienced estate lawyer on your side becomes crucial in such situations. They work diligently to find amicable resolutions through negotiation, and if needed, they are prepared to represent you in court to ensure a fair distribution of assets.
Long-Term Support and Guidance
Estate Lawyers believe in building lasting relationships and offer ongoing support and guidance. They always keep your estate plans up-to-date and make adjustments as necessary to accommodate any changes in circumstances or wishes. Best Estate lawyers are always accessible to respond to your inquiries, offer guidance, and address any issues you might be experiencing with reference to your estate.
Collaborating with an estate lawyer offers numerous benefits when it comes to estate planning. From creating a comprehensive estate plan to ensuring legal compliance, minimizing tax liabilities, and facilitating smooth estate administration, an estate lawyer's expertise is invaluable. At Dale Streiman Law, our team of dedicated estate lawyers is committed to providing tailored solutions to meet your unique needs.