Roofing is essential for your house. However, you need to find an appropriate roofer for this purpose. Want to approach an excellent and reputable roofing company in Dallas Texas? Are you looking for the top roofing companies in Dallas Texas?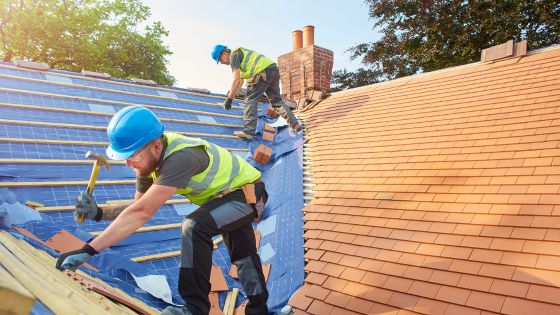 Roofs play an important role in protecting your house and its residents. They prevent you from outside hazards. A roof also acts as an insulator for your home. Hence, it keeps the temperature of your interior optimum and you remain comfortable in your house. A roof also supports the structure of your house. Considering the importance of a roof for your home, you must find an efficient roofing company that can install a strong and supportive roof on the top of your house. Here is a list of the best roofing companies in Dallas Texas that can help you in this regard.
1- Tecsol Group
TecSol Group is one of the best and most trusted roofers in Dallas Texas. This company is popular for its remarkable services. Transparency and integrity are included in their best characteristics. They provide the best quality roofing services to their clients so that they can take advantage of it for a longer duration. Their experienced workers understand your needs well and strive to fulfill them to a great extent. They provide residential and commercial roof repair and replacement services. They also offer some exterior services including gutters, siding, fences, and painting. Feel free to contact them if you want to avail their roofing services.
2- Storm Roofing Heroes
Storm Roofing Heroes is one of the most reputable roofing companies in Dallas Texas. This company was established in 1995. It is owned by Antonio L. They provide you with many outstanding services. You can ask them to install as well as repair your roof. They deal with many types of roofing. Asphalt Shingles roof installation and replacement is an easy task for their professionals. Reroofing and re-covering can also be done by this firm. They also offer leak repair services for your roof. You can also call them for water damage restoration without any discomfort.
3- Scott Exteriors
Scott Exteriors is a professional roofing firm established in 1997. Kirk S. is the owner of this company. They specialize in replacement windows and roofing. They have highly specialized and trained crew members who can handle difficult roofing projects without any discomfort. This firm is fully licensed and insured and offers residential as well as commercial roofing facilities. They can install many roofs on your house such as; asphalt shingles, metal roofs, clay tile roofs, slate tiles, and many more. You can also expect some other services including, roo gutter installation, roof sealing, and roof leak repair. As far as repair work is concerned their expertise stands out. They have trained staff that can repair your roof immediately so that you can reside under it comfortably.
4- New Elite Roofing
New Elite Roofing is an emerging roofing company in Dallas Texas. They specialize in: Lifetime Warranty, roof replacement, roof repair, new gutter systems, siding, fences, etc. They are general contractors and this business came into being in 2018. The owner's name is Ivan D. You can call them for roof inspection and maintenance. You can expect any type of roof installation and replacement from them. They provide virtual consultations to their clients for their ease. They also offer roof sealing and roof cleaning facilities for your comfort. They can make your home highly engaging by installing skylights on it.
5- Tx Platinum Construction
Tx Platinum Construction came into being in 2015 and has been serving as a roof installation and repair service since then. Whether your property is damaged by a storm or any other accidental incident, or your roof has become significantly old, Tx Platinum construction is always there to provide you with excellent roof repair services. They deal with residential as well as commercial roofs. Their experts can install asphalts, metals, concrete, clay, and many more types of the roof on the top of your house. You can also call them for leak repair services without any worries.
Conclusion
No doubt, the roof is one of the most important elements of your house. You should get it installed by a highly trained professional. In this article, we have mentioned a list of the most reputable and reliable roofing companies in Dallas Texas. You can call any of them to get your roofing work done. A lot of other roofers are also available out there. If you are not satisfied with the mentioned ones you can find others on the internet.