When it comes to weddings, the traditional formula has been pretty set in stone for a while now – white dress, black tux, church, reception, cake, the whole shebang. But who says that's the only way to do it? It's your big day, and nothing should be able to stop you from making it as memorable and personal (and fun!) as you could.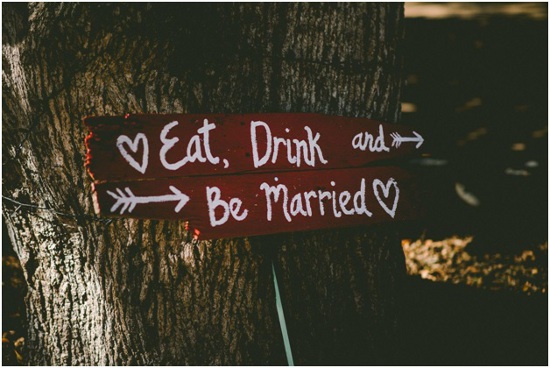 If you're looking to shake things up, why not try something more out of the box? From unique venues to quirky themes, here are some unconventional wedding ideas for the contemporary lovebirds.
Have a destination wedding.
Imagine exchanging vows on a beautiful white sandy beach with waves crashing in the background. The idea of a beach wedding is a perfect way to keep it intimate and private, and it also gives your guests an excuse to take a mini vacation. Or, you can go for something more thrilling and adventurous, like exchanging wedding bands at the top of a mountain or holding your ceremony in an exotic location. Really, you can make it as simple or as extravagant as you want, so feel free to get creative with it!
A food truck reception!
Add a unique twist by hiring a food truck to cater to your special day. Food trucks are a trendy and fun way to serve delicious food without the formality of a traditional plated dinner. You can create an eclectic mix of cuisines with different trucks representing different cultures or pick just one type. Some popular ideas include tacos, burgers, crepes, and wood-fired pizzas. Plus, it's an excellent way to support small local businesses and add to your community. Also, it will create a friendly and laid-back atmosphere that will keep your guests relaxed and happy. (And it's usually cheaper than a traditional catering option.)
Go for an unconventional theme.
Forget the traditional route and let your and your partner's personalities shine through. Whether you're into comic books, vintage cars, or something else entirely, pick a unique theme that reflects both of you as a couple. Why not have a carnival wedding with vintage carousels and popcorn stands? Or go for an Alice in Wonderland theme with mad tea parties and playing card decor. Or even a music-themed extravaganza with live bands and personalized playlists. There's no room for 'boring' on your big day; it should be a celebration of love and individuality!
Choose a unique venue.
Traditional church weddings are great, and we love them! But it certainly wouldn't hurt to break away from the norm. Think about it: an old barn, a cozy cabin in the woods, or perhaps an art gallery or a rooftop.
Industrial-chic weddings have become quite popular in recent years, so you could even consider having your ceremony and reception in a warehouse or factory. The combination of modern architecture with rustic elements like exposed brick walls and metal beams gives off a cool, edgy vibe you won't find in any other wedding venue.
A ceremony in a library
Pardon us, but we really just want an excuse to include this one! Because…*screams* just how one-of-a-kind and romantic is it to get married surrounded by books?
For certified bookworms and literary enthusiasts, a library wedding will make all of your dreams come true. A ceremony in a library not only grants you the opportunity to browse through an impressive selection of books but also offers an air of sophistication and elegance that will make your guests feel regal. Consider picking a library that has a unique or exciting architectural feature, such as a large fireplace or a grand staircase, which could also be the perfect backdrop for your wedding photos.
White wedding dresses and black-tie suits? A pass, please!
You can say it's customary for a bride to dazzle in a white wedding dress and a groom to don a black tuxedo. But why limit yourself to traditions?
Go for a colorful look and dress the part. Brighten your wedding with a blue or red bridal gown, or opt for something timeless like an ivory satin number. You do you! And when it comes to the groom's attire, you can break away from the generic look and go for something modern like a velvet blazer or an elegant three-piece suit. No matter what, make sure that the style you go for is something that both of you love and feel comfortable in.
Conjure up an intimate ambiance.
Are you more of a private person? You can always ditch the grandeur and opt for an intimate wedding setting. This is your day, after all – you should be able to enjoy it with your closest friends and family members in a more relaxed atmosphere.
Focus on creating an ambiance that reflects both of you as a couple, which could include things like personal touches, dim lighting, cozy seating areas, and a playlist of your favorite songs. This type of setting creates a more meaningful and memorable experience for everyone. It also gives you a chance to create a beautiful garden setting or personalize your home into a wedding venue.
Go green with eco-friendly wedding choices.
Sustainability is a modern movement, and more couples are choosing an environmentally responsible wedding. You can source eco-friendly supplies such as recycled paper invitations, vintage decorations, and locally sourced/organic ingredients for the menu. Plenty of green wedding vendors specialize in sustainable options like solar-powered lighting and biodiesel-fueled transportation.
Wrapping Up
You don't have to stick with the traditional wedding formula; out-of-the-box ideas can make your big day just as unforgettable. Whether it's a destination wedding in an exotic location or a quirky theme that would leave your guests in awe, there's no better way to celebrate your love and uniqueness than following your own path. Go ahead and make your most awaited day one for the books!
Got any unique wedding ideas of your own? We'd love to hear them! Share your thoughts in the comments section!