Australia offers a stunning array of landscapes, from rugged coastlines to vast outback expanses, catering to all kinds of travellers. However, exploring this beautiful country can be costly, but there's a practical solution: Buying a used caravan. In this guide, we'll delve into top tips for purchasing a used caravan in Australia, allowing you to enjoy the beauty without emptying your wallet.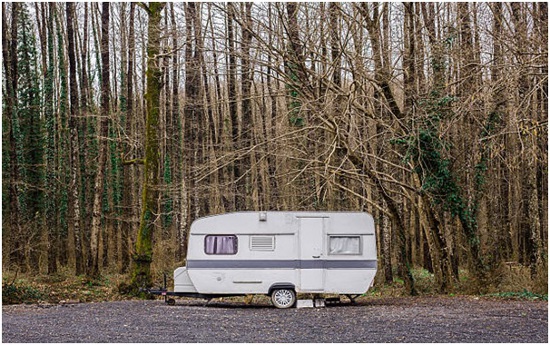 Advantages of Opting for a Used Caravan
Investing in a used caravan presents several compelling benefits, particularly for budget-conscious travellers:
Pre-Existing Features: Many used caravans come equipped with sought-after amenities like kitchens, bathrooms, or air conditioning, saving you the hassle and cost of retrofitting.
Cost Savings: Used caravans are significantly more affordable than their brand-new counterparts, providing substantial upfront savings.
Depreciation Advantage: Since a used caravan has depreciated, you'll recoup more of your investment if you sell it later.
Considerations When Buying Used Caravans
While used caravans offer many advantages, there are a few factors to keep in mind:
Maintenance: Expect some wear and tear that may require repairs. However, these can often be manageable with a little effort.
Warranty: Unlike new caravans, used ones may not come with warranties, so it's essential to be diligent in pre-purchase inspections.
By weighing the pros and cons and conducting thorough research, buying a used caravan can be an innovative and cost-effective way to explore the beauty of Australia without straining your finances.
Critical Considerations for Purchasing a Used Caravan
Set Your Budget
Before embarking on the journey of buying a used caravan, there are essential factors to weigh. The first and foremost is your budget. Assess how much you can comfortably allocate to the purchase. Remember that the cost isn't confined to the initial price tag; you must include expenses such as insurance, registration, and maintenance.
Determine the Right Size
The second crucial aspect is sizing. Consider the number of travellers and the storage space needed. While a larger caravan offers more comfort, it has a higher price tag and increased towing complexity. On the other hand, a smaller caravan is cost-effective but could lack the desired features.
Select the Caravan Type
The third key consideration is the type of caravan you need. Options include full-height caravans, camper trailers, or pop-top caravans, each with unique advantages and drawbacks. Thorough research is vital to select the type of caravan that aligns with your preferences and requirements.
Expert Tips for Choosing the Right Used Caravan
Now that you've considered the vital factors in buying a used caravan let's explore expert tips for your successful search:
Conducting In-Depth Research: Kickstart your caravan hunt with comprehensive online research. Look at reviews and price comparisons, and familiarise yourself with the diverse caravan types available.
Finding a Trusted Dealer: For peace of mind and a higher likelihood of obtaining a quality caravan, opt for a reputable dealer when making your purchase.
Inspecting the Caravan's History: Before finalising your used caravan deal, delve into its history. This step is essential to avoid potential problems like accidents or hidden issues.
Thorough Inspection: Conduct a meticulous inspection once you spot a caravan of interest. Keep an eye out for signs of wear and tear, scrutinise the functionality of appliances, and ensure all components are in working order.
Price Negotiation: Don't hesitate to engage in price negotiations. A bit of bargaining can often lead to a more favourable deal when purchasing a used caravan.
Where to Look for Used Caravans
Caravan Shows: Attending a caravan show is an excellent opportunity to view a diverse collection of caravans. These events allow you to engage with dealers and caravan owners, gaining valuable insights.
Classified Advertisements: Another source for finding used caravans is through classified ads. You can explore local newspapers or online classified sections to discover available used caravans for sale.
Established Dealerships: One of the most reliable places to explore used caravans is reputable used caravan dealers. These establishments offer many options, including new and pre-owned caravans.
Online Marketplaces: Online platforms like Gumtree provide an extensive selection of used caravans, often listed by private sellers. These digital marketplaces offer a convenient way to browse and compare various options.
Inspecting a Used Caravan: What to Examine Before Purchase
Before deciding to purchase a used caravan, performing a thorough inspection is essential. Below are vital aspects to focus on:
Evaluating Wear and Tear: Examine the exterior and interior for wear and tear signs that might affect the caravan's condition.
Tyre Condition Check: Assess the tyres for wear and overall condition.
Water Damage Assessment: Inspect for any signs of water damage. Check walls and ceilings for water stains and be on the lookout for mould or mildew indications.
Electrical System Examination: Check the electrical system to ensure all components function correctly.
Appliance Functionality: Test all appliances to ensure they are in good working order.
Used Caravans: Maintenance and Repairs
Maintain Cleanliness: Properly maintain the caravan and keep it clean.
Routine Inspection: Consistently inspect the caravan for signs of wear and tear.
Regular Servicing: Schedule regular servicing for the caravan to maintain its smooth operation.
Prompt Issue Resolution: Resolve any issues as soon as they arise to avert further damage.
Wrapping Up
Exploring the beauty of Australia without draining your savings is possible with the right approach. Research and invest in a used caravan to embark on your adventure while keeping costs in check.
Remember these essential tips for a successful journey:
Perform a meticulous caravan inspection.
Engage in price negotiations with the best caravan dealers.
Prioritise regular maintenance.
Explore the many affordable destinations that Australia has to offer.