Usually, it takes anywhere from 12 to 48 hours to fully heat a pool. However, the time can change depending on various factors, and different pool heating systems operate at their best under different conditions and have unique operational mechanisms. Irrespective of the pool heating system you use, three main factors influence the time it needs to heat your swimming pool thoroughly:
How much heat the water can retain
The total volume of water
Temperature change required
Consider other things to get a reasonable estimate of how long it will take to heat your pool.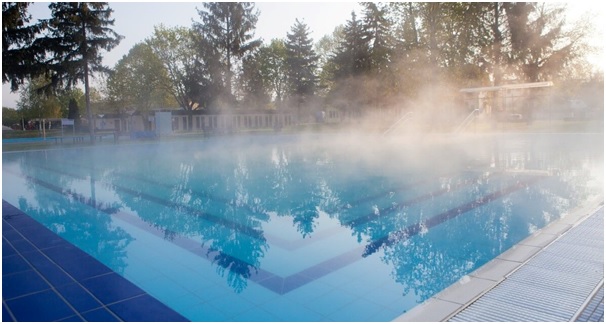 Which type of swimming pool heater are you using?
Gas Pool Heater: A gas pool heater can heat your swimming pool in around 8-12 hours. Gas heaters are speedier, as they use natural gas to generate heat. A gas heater can increase your pool's temperature by up to 20 degrees and their performance isn't affected by the weather.
Electric Heat Pump: An electric heat pump operates differently. It draws in heat from the air and transfers it to your pool. An electric heat pump, on an average, needs 12-48 hours to increase your pool's temperature by up to 28 degrees.
Solar Pool Heating System: A solar pool heating system heats up the pool waters slowly. Raising your pool's temperature to 28 degrees might take a few days. However, it warms up more quickly in sunny areas than in colder regions.
Your Pool's Size Matters
Your pool's size makes a difference in how long your pool heater heats up the pool waters. A small pool does not require a heavy heating system, but a large pool requires a heater that can do its job efficiently.
Climate in Your Area
Swimming pool heater will require less energy and time to heat the pool waters in areas with warm weather. And it needs more energy and time to heat up pool waters in cold regions. For instance, if you live in a location that witnesses sunny days for the major part of the year, the pool heater will work quicker using less energy. Hence, you'll have lower electricity bill if you use an electric heat pump.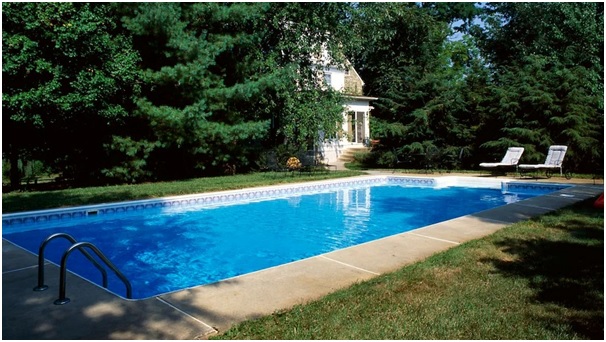 The Importance of Pool Covers
Pool covers are crucial in how fast your pool heating system works. When people often use the pool in the summer, water gets splashed out. Also, water can evaporate on summer nights, and adding new water to the pool changes the pool's temperature, and the temperature at the start affects how long it takes to heat the pool.
Pool covers help keep the water warm by stopping evaporation. Having a pool cover is an excellent idea to keep your pool warm. Pool covers, along with thermal and automatic pool covers, are available in different colours.
Other Considerations
Your pool's location matters. If it's in a place with too much shade and not enough sun, it will take longer to heat up. That's why putting your pool where it gets adequate sunlight is a good idea. If you have an above-ground pool, it loses heat faster because the walls are exposed. In-ground pools stay warmer because the earth insulates them. The starting temperature of your pool also makes a difference. If it's cold, it will take longer to heat up.
Summing Up
Several factors influence how long it takes to heat a swimming pool entirely, including the type of heating system, the local climate, the use of a pool cover, and the size and location of your pool. They all play a crucial role in determining the heating time.
The type of heating system, be it gas, electric, or solar can affect the heating speed; however, gas heaters are the speediest. In a hot climate, your pool heats faster with less energy consumption, and a pool cover helps maintain water temperature by preventing evaporation.
Furthermore, pool size matters: larger pools take more time to heat. Also, the pool's location in terms of sun exposure influences heating speed. Maximum sunlight exposure is ideal for quicker heating. Above-ground pools lose heat faster than in-ground ones, which are better insulated. Lastly, the starting temperature of your pool water is significant. Colder water will naturally require more time to heat.
If you want to optimise your pool heating, consider these factors and make choices that suit your pool's specific conditions. By understanding and addressing these variables, you can enjoy a warm and inviting swimming pool when you want it the most.