While many homes nowadays lean towards a wholly modern aesthetic, there's an undeniable charm in preserving traditional finishing touches. Whether your entire home is adorned with vintage decor you'd like to complement or seeking to infuse a touch of character into a contemporary setting, incorporating traditional cabinet knobs is an excellent choice.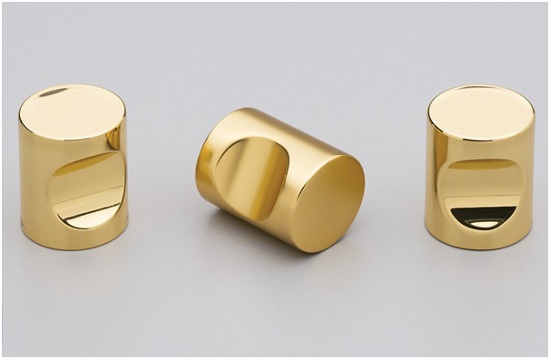 However, the challenge arises when you start searching for the perfect traditional kitchen cabinet knobs, only to be presented with a vast array of options, leaving you uncertain about the ideal selection. Don't worry! This comprehensive guide will help you make the right choice for selecting traditional cabinet knobs for your home.
Choosing the Right Shape
Do you believe that cabinet knobs are limited to just one shape – circular? Cabinet knobs offer diverse shapes and sizes, from classic round and oval to T-shape, hexagonal, octagonal, square, and mushroom designs. There's no strict rule dictating which shape best complements a particular kitchen, but if you're targeting a more traditional look, consider opting for subtle shapes like round or mushroom.
Conversely, if you wish to infuse a touch of experimentation into your home, T-shaped or hexagonal knobs, for example, can provide an unconventional finish, making them well-suited for homes with eclectic decor styles.
Quality Matters
It's easy to get drawn into the price tag and overlook the concept of cost-effectiveness. While affordability is crucial for cabinet knobs, choosing the cheapest options you see may not always be the wisest approach.
Thus, emphasise the importance of high-quality materials from your chosen supplier. If you need more clarification about the reliability of your selected handle store, consider going through review platforms like Trustpilot to get feedback from previous customers.
Choosing Consistency or Diversity
To coordinate or to contrast? When purchasing cabinet knobs, you have two choices. You can opt for a harmonious look by selecting knobs that share the same colour, style, and finish as the other handles in your home. Alternatively, you can introduce a touch of individuality by opting for cabinet knobs that deviate from the overall theme of your home.
Your decision should be driven by the aesthetic you desire for your living space. If you aim for a sleek, unified appearance, matching your traditional kitchen cabinet handles to the rest of your home is wise. On the other hand, if you're inclined towards an eclectic ambience, embracing cabinet handles and knobs that differ from the overall property style can be equally appealing.
Homes Where Traditional Knobs Perfectly Suit
It's important to remember that there are guidelines, not rigid rules for interior design. While adhering to best practices can help your home look well-decorated and inviting, you're not confined to a single style or colour scheme.
Traditional knobs naturally complement period properties, harmonising with the overall architectural style. However, you can still expand your design choices, even if you reside in a more contemporary home.
Modern homes can embrace the charm of traditional elements to introduce a touch of uniqueness. If you want traditional knobs to suit your home's decor better, consider materials such as brushed silver or chrome for a modern twist.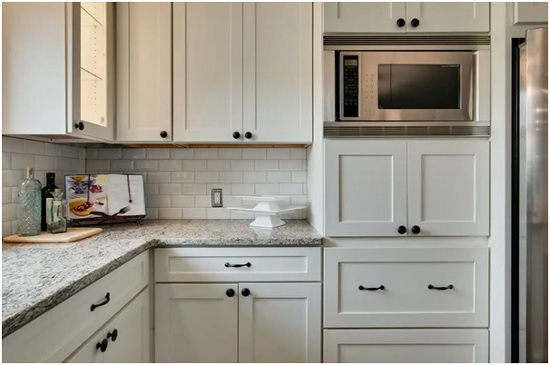 Discovering High-Quality Traditional Cabinet Knobs
Never underestimate the transformative power of cabinet knobs on the overall appearance of your home. Frequently overlooked as mere finishing touches, handles and knobs hold the potential to significantly impact your home's aesthetics, infusing character into the space.
As with any investment for your home, the basis of your hunt for cabinet knobs lies in prioritising quality. Vital to your search should be identifying handle stores renowned for their commitment to excellence and for making products designed to last.