Marketing has always been a vital part of businesses. From the early 1990s, when the salesperson would walk from door to door, telling about their products, to today's digital marketing. Within this comes a new course – video marketing. And why not? After all, advancement in technology comes with its own pros and cons. Come, let's see some stats that will blow your mind.
167 million videos are seen on TikTok every minute. People watch almost 5 billion videos on YouTube per day &300 hours of videos are being uploaded on YouTube every minute [source: website].

Nearly 96% of people like to watch videos explaining a product, and 89% say they are more convinced to buy a specific product after watching a video. Around 91% of users would like to see a video from the brand in 2023 [source: website].
With these hefty stats, one thing is clear – that video content will be around for a long time. So, let's see how you can use it to levitate your business.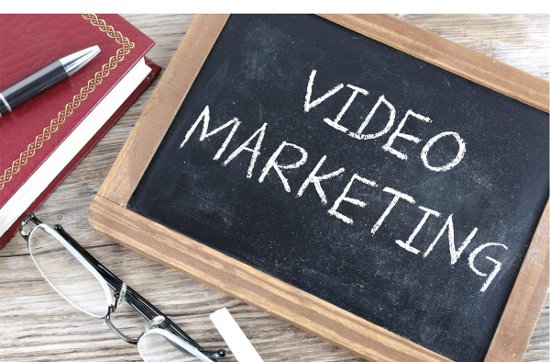 What is video marketing?
It is a digital marketing strategy where a company uses various video formats to inform or promote their brand, products & services to the consumers. They do so by boosting brand awareness and engaging directly with customers, which aids sales.
According to stats, 96% of video marketers say it helps boost the user understanding of their product, and 95% of them have mentioned that it increases brand awareness. Almost 87% of them saw an increase in sales. That's a piece of great news. But how to use it, let's see.
How can you use video marketing in digital marketing?
Resources
You can allocate a certain amount of funding or budget with good equipment such as a camera and mic. You would need a good editing software as well. Some free video editing software is VSDC, Kapwing, iMovie, Openshot, VN Video Editor, VLLO, Super Studio, etc.
Storytelling
The ability of storytelling to sway human emotions and motivate action is undeniable. You can share your brand journey with your audience. You can tell users how a specific product comes into existence. Never underestimate the power of impressive storytelling!
Hook your Audience
Now that you have a good story ready, you must engage your audience with the storyline. Try to link your story, which the general population finds relatable.
Short videos
You can make videos of any length, but given the fact that small length video has a high retention rate and better SEO performance & engagement, it is advisable to keep your videos sweet & short.
It will help you build brand awareness and connect with your target audience in a better way.
Put out &examine
Finally, when your video is ready, publish it online on your website & various social media platforms. It would be helpful if you keep track of statistics and metrics via multiple tools, such as Google Analytics, Open Web Analytics, Mixpanel, etc. To examine your website & social media portfolio, you can call a trusty digital marketing agency.
To engage viewers with video marketing strategy, try the following tips & tricks:
Set a goal
Here, you need to –
Choose the right kind of video content,
Have same length videos,
Be consistent, &
Maintain the quality of videos.
Optimize it for smartphones.
Identify target audience
Your content will get lost in the sea of videos online. More than 700,000 hours' worth of videos are uploaded on YouTube daily. So, what can you do? Find your niche and target audience. You can't make a product appealing to everyone. So, by knowing your target audience, you can filter out a lot of unnecessary work.
Once you figure out all these, keep your video focused & do not dilly dally. Keep your message straightforward & deliver it in the first 3-5 seconds.
Use creative & catchy visuals
No matter what brand you are, you will have competitors. Making your videos short and creative and having a punch line will make you stand out from the crowd.
Incorporate catchy visuals in your video. Depending on what you are selling, it can be anything from aesthetically pleasing to futuristic.
Include text or names in your videos. 69% of people like watching videos with no sound when they are in public places.
Use relevant SEO
Having a relevant SEO will aid your business to grow faster. But do not fall into the trap of black hat SEO techniques. It will hurt your business in the long run. Having ethical & relevant SEO will help you rank up in the search results.
This will increase the chances of clicks which in turn will boost views &eventually, drive your sales. Include keywords in tags, descriptions, and titles of the video.
Have a clear call-to-action (CTA)
Define a clear link to your website or landing page. Avoid confusing users at the end. Keeping your CTA candid will give your users a direct and easy pathway to use or buy your product & services.
Encourage people to try & test your products and leave a review.
Keep your brand, product, or service at the center.
When you are making a short video, ensure that the whole theme, storylines, etc., revolves around your product. Make your brand the center of attention. This will boost brand awareness.
In the end, Sales Matters:
Obviously, profit is a vital part of any business. Over 82% of the internet traffic accounts for online videos, according to Cisco. With growing video popularity, you can also take advantage of the new trend. This will help your company to boost revenue. You must ensure that your video content is genuine and honest.
By letting common people review your product, you create trustworthiness among your followers and encourage them to try it out as well. Video marketing in digital marketing is at an all-time high. So, grab the moment & set your sales. To know more about video marketing strategies, you can contact a reliable digital marketing agency for services.