Emergencies can strike unexpectedly, and when they do, knowing where to seek medical attention can make a crucial difference in the situation's outcome.
The choice between heading to the emergency room (ER) or an urgent care facility is a decision that many individuals face when confronted with sudden health issues.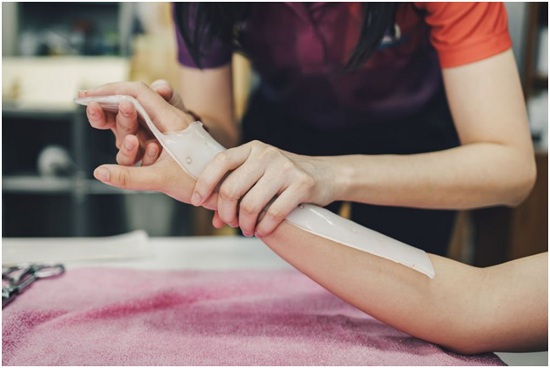 While both options serve distinct purposes, understanding the nature of your medical concern is vital for making the right choice.
Understanding the capabilities of emergency rooms and urgent care centers is fundamental to ensuring you receive the appropriate care promptly. This article will help you know how to navigate the healthcare landscape and empower you to make sound decisions during times of uncertainty.
ER and Urgent Care: What's the Difference?
ERs and Urgent Care centers play distinct roles in the healthcare landscape, each tailored to meet specific needs.
What is an Emergency Room?
The Emergency Room is a critical access point for individuals facing life-threatening conditions or severe injuries that demand immediate attention. Staffed with specialized medical professionals, advanced diagnostic equipment, and the capability to perform surgeries, ERs are equipped to handle the most acute and complex cases.
Whether it's a heart attack, stroke, major trauma, or any other medical emergency, the ER is designed to provide comprehensive and intensive care 24/7. The broad scope of services in an Emergency Room, such as a Pearland emergency room, makes it the go-to choice for situations where every second counts in determining the outcome.
What is Urgent Care?
On the other hand, Urgent Care centers are designed to address non-life-threatening medical concerns that require prompt attention but do not rise to the level of emergency. These facilities are well-suited for individuals dealing with minor injuries, common illnesses, or other health issues who can't wait for a scheduled appointment with a primary care physician. Urgent Care centers typically offer extended hours and a more convenient, cost-effective alternative to the ER.
Equipped to handle X-rays, lab tests, and minor procedures, they bridge the gap between routine care and emergency services, providing a valuable resource for individuals seeking timely medical assistance without the full-scale resources of a hospital emergency department.
Understanding the distinction between ER and Urgent Care ensures that individuals receive appropriate care promptly, optimizing outcomes while minimizing unnecessary costs and resource utilization.
Reasons Why You Need to Go to the ER
Navigating the healthcare landscape can be challenging, especially when faced with a medical situation that demands immediate attention. Understanding the specific reasons to visit the Emergency Room (ER) can make a critical difference in your health outcomes. In this section, we'll delve into the various scenarios that warrant a trip to the ER, shedding light on the urgency and gravity of each situation.
Severe injury has occurred
When a severe injury strikes, the Emergency Room becomes the primary destination for immediate and comprehensive care. Whether it's a result of an accident, a fall, or another traumatic event, the ER is equipped to handle critical injuries, providing timely intervention and stabilization. From fractures to deep lacerations, the ER is the frontline in managing and treating acute injuries, ensuring that you receive the necessary attention when minutes count.
Long-standing medical issue has flared up
For those dealing with chronic medical conditions, there are times when issues escalate beyond the scope of routine management. If a long-standing medical problem suddenly flares up, causing intense pain or complications, seeking urgent care at the Emergency Room is essential. The ER staff is trained to assess and address exacerbations of chronic conditions promptly, offering specialized care that goes beyond what typical outpatient settings can provide.
Surgery is needed
Certain medical conditions require immediate surgical intervention, and the Emergency Room is the gateway to accessing this critical service. Whether it's an acute appendicitis, a severe injury requiring surgical repair, or another emergent surgical issue, the ER is equipped with the personnel and resources to evaluate, stabilize, and facilitate the surgical process. Swift action in the ER is pivotal in ensuring that surgical procedures are carried out promptly, minimizing risks and optimizing outcomes.
Experiencing a stroke or heart attack
When facing a potential stroke or heart attack, time is of the essence. The Emergency Room is the designated space for urgent evaluation and intervention in life-threatening situations. From advanced diagnostic tools to specialized medical teams, the ER is prepared to respond swiftly to symptoms such as chest pain, sudden weakness, or difficulty speaking. Recognizing the signs and seeking immediate attention at the ER can significantly improve the chances of a positive outcome in the critical early stages of a stroke or heart attack.
Reasons Why You Need to Go to the Urgent Care
Urgent Care is a valuable alternative to the Emergency Room when faced with non-life-threatening medical concerns. Urgent Care facilities are adept at handling a range of situations promptly, ensuring that individuals receive timely attention for their specific needs.
Dealing with a minor ailment like a cold or flu
Urgent Care is an ideal option for addressing common illnesses such as colds or the flu. If you find yourself grappling with symptoms like congestion, cough, or fever that don't warrant emergency attention but require timely care, Urgent Care providers can offer diagnosis, treatment, and relief without the extended waiting times often associated with emergency rooms.
Suffered an injury that doesn't require an ambulance
Urgent Care is the solution for injuries that are not severe enough to necessitate an ambulance but still require prompt medical attention. From sprains and minor fractures to cuts and burns, Urgent Care centers are equipped to assess and treat various injuries efficiently, providing a faster and more cost-effective alternative to the Emergency Room.
Your child has a high fever, ear pain, or trouble breathing
Parents often face the challenge of deciding where to seek care when their child falls ill. Urgent Care is well-suited for pediatric concerns such as a high fever, ear pain, or respiratory issues. The specialized care available at Urgent Care facilities ensures that children receive prompt attention for common health issues, offering peace of mind to parents without needing to visit the Emergency Room.
Making Informed Healthcare Decisions
In times of medical urgency, the ability to discern between the ER and Urgent Care can prove pivotal in ensuring optimal health outcomes.
By understanding the specific scenarios that warrant a visit to each facility, individuals can make informed decisions that address their immediate needs and save time and resources.
Striking the right balance between urgency and appropriateness of care benefits personal well-being and fosters a healthcare system where efficiency and effectiveness are paramount. So, whether faced with a severe injury demanding the full resources of the ER or a minor ailment more suitably handled at Urgent Care, the power of informed choice lies in your hands.