As you know, coffee trees produce a harvest in the form of fruits similar to cherries, and the grains of these fruits are used to prepare the drink. Coffee processing is a series of steps involved in turning ripe coffee cherries into organic green coffee beans ready for roasting. The specific processing method used can significantly affect the flavor profile of the coffee. There are several common coffee processing methods, each with its own unique characteristics.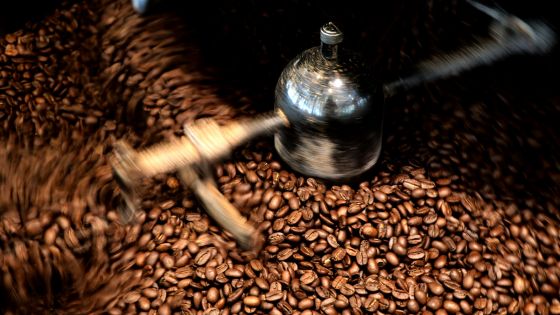 Washed (wet) process
The cherries are crushed, removing the outer skin and mucilage, leaving only the coffee beans, then the beans are fermented in water to remove any remaining mucilage. After fermentation, the beans are washed and thoroughly cleaned. This method is known for producing clean, bright and acidic coffee with a distinct flavor.
Natural (dry) process
The cherries are laid out in the sun to dry, preserving the fruit intact. As the cherries dry, the sugars from the fruit soak into the beans, imparting a fruity and winey flavor. Once dry, the cherries are mechanically peeled to remove any dried fruit. Naturally processed coffee often has a bright, fruity, and sometimes fermented flavor.
Semi-washed (honey) process
This method combines elements of both flushing and natural processes. Some mucilage remains on the beans and they are dried, leaving the outer layers of the fruit intact. The level of mucilage remaining on the beans can vary, resulting in different flavor profiles. Semi-washed coffee can have a wide range of flavors, from bright and fruity to more subtle and nuanced.
The process of producing pulp from natural (honey)
The cherries are crushed, removing the outer skin but retaining some of the mucilage, then the beans are dried, leaving the mucilage behind. Natural, pulped coffee often tastes sweeter and fruitier than fully washed coffee.
Macerated (fruit) process
In this method, the cherries are crushed and the beans are soaked in fruit juice or pulpy mucilage. During the soaking process, the beans absorb the flavors of the fruit. Macerated coffee is known for its intense fruity and floral notes.
Anaerobic fermentation
Coffee cherries are fermented in a sealed, oxygen-free environment. This anaerobic fermentation can create unique and complex flavor profiles, often characterized by fruity and vinous notes.
After processing, the coffee beans are usually sorted, classified and stored in preparation for export or further distribution. The choice of processing method can affect the final flavor of the coffee, making it an important consideration for both coffee producers and consumers. In addition, factors such as coffee variety, growing conditions, and altitude also play a role in determining the flavor profile of coffee.