Your choices for a floor covering will undoubtedly play a significant role in your decisions regarding constructing a new house or remodeling your current one. It will also be a key factor in finding a quick and simple solution to change the appearance of a room entirely.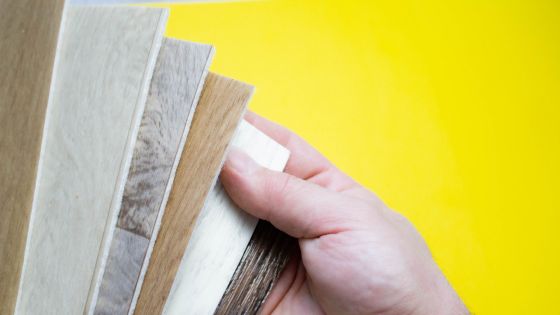 For larger-scale construction or renovation, options like tile, vinyl, carpeting, or hardwood flooring are all appealing. Area rugs and floor mats are easier for a more affordable solution for smaller rooms and spaces. To help you pick, here are five different types of floor coverings.
Vinyl
Polyvinyl chloride, plasticizers, and color pigments are all components of vinyl flooring. This option, which comes in sheet, tile, and plank forms, is highly practical for a kitchen or bathroom since it is non-porous. It is also known to muffle sound effectively, so it's a great option for noisy spaces like kid's rooms. This is the perfect option if you are working with a limited budget.
Another vinyl version, luxury vinyl tiles or LVP, has the same qualities as standard vinyl without looking cheap. This option allows the homeowner to have hardwood-like floors without maintenance. Luxury vinyl differs from the old vinyl tiles your grandparent's may have had, which get dingy with age and feels like plastic. LVP lasts longer than the usual vinyl tile.
Carpet
Carpets are available in a wide range of colors and price ranges (depending mostly on size) to fit every space. They can be made of synthetic fibers, pure wool, or a combination of both. The two common options are wall-to-wall carpeting or area rugs.
It's crucial to consider how much traffic the location receives while choosing a carpet. A more resilient one is a good idea for a space with much foot traffic, such as a dining room or living room. A softer, milder carpet might be preferred in a bedroom or areas with less wear. A carpet is a reasonably priced option with a wide range of designs and hues to choose from.
Tile
Tiled floors are both modern and possess a very long lifespan. Most rooms in a home, including living rooms, bathrooms, hallways, and kitchens, are suitable for tiles. There are many kinds of tiles, most of which are stone or ceramic.
There are endless choices in terms of color and design options for tiles. This flooring choice can increase a home's value, albeit it can get costly. If you opt for this, note that some tiles tend to be challenging to keep spot-free.
Hardwood
There are several kinds of hardwood available for floors, including but not limited to walnut, oak, birch, and ash. Due to their ability to be sanded repeatedly, wooden floors are strong and can last a lifetime. They make a good flooring option for most rooms in the house, especially for rooms that need to be cozy because wood tends to be warmer to the touch.
Moisture is wood's weakness, and prolonged exposure to it will cause damage to the floor to appear sooner or later. It's best for dry and cool areas of a home or places with low amounts of moisture. As long as the hardwood floor is treated and cared for properly, it will remain durable. Depending on the appearance you want, it is typically lacquered or oiled.
Concrete and Resin
Concrete floor types don't just belong in garages; they also look fantastic in open-concept kitchens, patios, and sometimes even living rooms. Resin can be found in every standard RAL color and can even incorporate stone or glitter designs. It is the ideal added element to any modern living room, bathroom, conservatory, kitchen, or utility room.
Concrete flooring and poured resin floors can absorb noise and are waterproof and easy to clean. Both give every room a remarkably contemporary look and age quite nicely. A downside of this is its price, as the costs for the poured resin are quite high compared to concrete. Another would be surface scratches, which can be easily solved by applying sealant occasionally.
You can now make the right choice in picking what floor you'd want in your future home. If you're interested in getting floor coverings, reach out to carpet and flooring experts. They'll be able to help you choose the right option that fits your needs.