Home mortgage loans or loans against property, is a form of secured credit facility that can be availed of by keeping an individual's immovable or commercial property as collateral. Further, this financial instrument comes with no end to end restriction. Hence, borrowers can use the disbursed amount to fund their personal or professional expenses without any obligations. Borrowers can get hold of sizable loan amounts at affordable interest rates.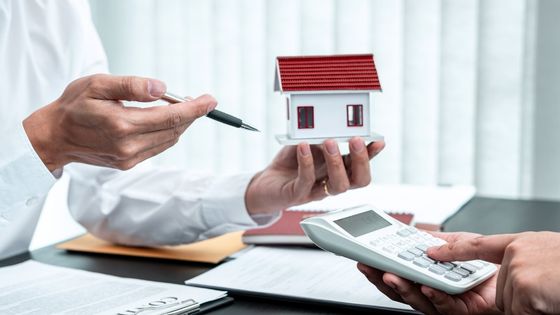 A lower interest rate increases loan affordability. Moreover, it also helps a borrower manage his/her financial goals accordingly and prevent any credit default.
Read on to know about how to ensure the lowest commercial mortgage loan interest rates.
Ways to avail the lowest commercial property interest rate
If an individual plans to opt for a loan against commercial property, he or she must know that the benefits of this credit facility differ from lender to lender. Generally, the interest rate of a secured loan is considerably lower than that of an unsecured loan. This makes loan against property a cheaper alternative to personal loans. Borrowers can follow these tips to ensure a low interest rate:
1. Opting for a lower principal amount
Many a time, borrowers wish to obtain a little more than the amount required to fund their expenses. However, one must keep in mind not to over-borrow as it can increase the interest rates for home mortgage loans. Financial institutions view such loan applications with a high risk of credit defaults. Hence, borrowers should estimate and plan their loan amounts carefully to avoid defaults and ensure a lower interest rate.
2. Pledging the right property
Pledging a property in a decent location ensures higher resale value, helping availing lower interest rates and even higher disbursal amounts. However, if an individual pledges an old and poorly maintained property, the rates of interest increase due to the property's lower resale value. In such a case, the application is considered a higher risk as it will be difficult for the lenders to recover the unpaid dues from such properties.
3. Knowing the eligibility parameters beforehand
Before applying for home mortgage loans, borrowers must consider the eligibility criteria extended by their preferred lending partners. Considering these parameters and producing the necessary documents will reduce the chances of loan rejection and the chances of lowering their CIBIL scores.
Further, one should also consider the additional fees and charges, such as processing fees, servicing charges, etc., while calculating the total loan amount. Check the additional fees and charges for a LAP to know more about the same.
4. Opting for loan refinancing
Borrowers can choose the option of switching their lending partners using the balance transfer facility. They can change their lenders and settle in for the one that offers lower interest rates. But before opting for a balance transfer facility, an individual must go through the processing fees, loan terms, prepayment charges, etc., to ensure a hassle-free repayment process.
5. Choosing the right interest type
An individual must choose the right type of interest offered by their lenders. Financial institutions offer LAP at floating and fixed interest rates. In case of a fixed interest rate, the monthly instalments remain unchanged with the fluctuations in the market. On the other hand, the EMIs tend to change with the market fluctuations in case of a floating interest rate. Borrowers must choose between the two types of interest rates wisely to avoid financial burden in the long run.
Further, borrowers can also claim tax benefits on the interest paid for a loan against property under Section 24 of the Income Tax Act. One must therefore check the tax exemptions and benefits offered on LAP.
Willing borrowers should also know that several financial institutions in India, such as Bajaj Finserv, provide pre-approved offers on financial products, such as home loans, office mortgage loans, LAP, etc. Hence, one should check the pre-approved offer by entering his/her name and contact details. This reduces the documentation process and accelerates the approval of the application.
Thus, knowing these tips to avail affordable interest rates for home mortgage loans will help borrowers manage their financial goals and improve the overall borrowing experience.