Motovolt electric cycles are not only modern and smart, but they are also crafted to be efficient and durable by keeping various factors in mind, such as riding conditions, comfort, and overall riding behaviour. This assures best-in-class comfort and product reliability.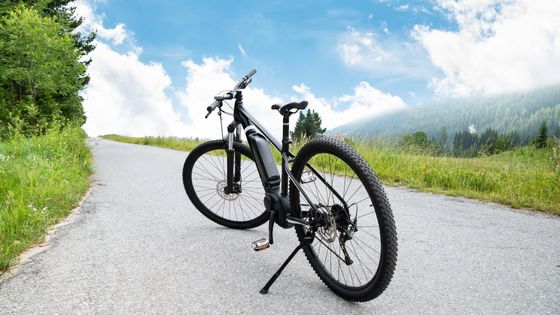 In addition to this, the electric drive unit and the batteries have also been indigenously built to deliver consistent performance and long life. The Motovolt range of electric cycles is available with mobile phone-based connected features that are unique in this category. Let's find out more about how Motovolt is bringing a Green Movement by offering environment-friendly Smart Electric Cycles:
Motovolt Electric Cycle: The Vision
Motovolt electric cycles have not just been conceived with a lot of indigenous innovation; in fact, the overall performance of these products shows that they have got the basics right by focussing on the correct departments.
The manufacturer's clear and dedicated vision of Inspiring the e-mobility movement in India propelled their immediate mission to design and develop smart e-mobility solutions which impact lives in a positive way by crossing the boundaries of communities and leading towards a sustainable future. Motovolt's electric cycles is not only for niche users but also successfully penetrating other verticals of the existing two-wheeler market as mainstream adoption is moving on the upper side of the graph.
The cost of Motovolt electric cycles along with accessories could be anywhere from INR. 27,000- to INR. 45,000 with additional options of customising as per the requirements. Motovolt is creating a much-needed movement for a cleaner and safe world. Motovolt's exciting range of electric cycles and its accessories are available across both offline stores and online shopping portals. For offline sales, the manufacturer has collaborated with METRO Cash & Carry India to become their partner for cycle display, marketing and sales across all their brick and mortar stores in India.
Motovolt Electric Cycle: The Journey
Motovolt's plan to invest INR 100 crore in their first phase clearly showed their confidence. The brand already has a manufacturing unit and a top-of-the-class R & D product testing establishment in Kolkata, supported by an engineering design & prototype establishment in Bangalore. Motovolt has a clear aim to penetrate both B2B & B2C markets with their range of customised electric cycles.
In December 2020, Motovolt launched four models of E-cycles which have gained huge popularity over the past 18 months. The HUM variant is a first-of-its-kind multi-utility electric cycle, which is specially designed for the e-commerce & last-mile delivery segment. Whereas KIVO Standard and KIVO Easy offer a stylish and smart ride suitable for both work & leisure commuting.
Finally, the ICE variant is a remarkable bicycle which is foldable and small, making it an excellent choice for casual cyclists seeking a contemporary and minimalist model. All the variants come with the capability of connecting by IoT and will be bundled with Intelligent Battery Management System (BMS) and Smart Lithium-Ion Batteries. Motovolt also offered a huge range of over thirty useful accessories so that users can customise the electric cycles as per their usage type and other requirements.
Also, the E-cycles are capable of connecting through iOS & Android-based smartphone application "Motovolt", which will offer the owners valuable information such as the health of the E-cycle, total distance covered, monitors overall cycle performance, and provides air updates and notification of maintenance, among numerous features.
Safety: Leader cycles conform to the latest technology benchmark set by the Bureau of Indian standards & the company is ISO certified.
Trendy Design: The manufacturer's in-house design hub provides new-age colours and designs, keeping the needs of passionate riders in mind.
Durability: All Leader cycles come with a 1-year warranty supported by readily available spare parts for servicing when required.
Comfort: All components in Leader cycles are efficiently integrated so riders can look forward to a comfortable & smooth ride.
Latest Technology Manufacturing: All Leader cycles are crafted using the latest machinery and technology from Europe & Taiwan.
Motovolt Electric Cycle: Conclusion
With the ever-increasing fuel prices and growing menace of pollution, it is safe to say that the Environment-friendly EV Technology is not just a much-needed solution but the future of transport. Cycling not only helps you to maintain your fitness but also plays a crucial part in contributing to sustainability. Whether you are looking for a regular purchase or cycles on EMI, the launch of this exciting and innovative range of smart electric cycles from Motovolt comes as great NEWS, especially when customers are getting a safe, smooth and international standard of riding experience. So, Let's Go Green By Going Electric.
The Most Efficient way of Purchasing your Smart Electric Cycles
Now you can purchase the latest and brand new smart E-cycles using your Bajaj Finserv EMI Network card. The new-age EMI Network Card comes packed with a pre-approved loan amount of up to INR. 4 lakh to enhance your overall shopping experience. You can readily rely on your EMI Network card to shop at more than 1.2 Lakh online and offline vendors across 2900+ cities all over India. You can also look for the numerous benefits such as the No Cost EMI option and Zero down payment option that you can get with this modern digital payment solution.