Is the lubricant food contact-grade or not? Is it synthetic or petroleum-based? How much do you have to look out for to ensure you select the suitable lubricant? Food-grade lubricants are a class of lubricants that are highly refined and free of additives and impurities. Nonetheless, there is a vital difference among food-grade lubricants – whether they are graded for incidental food contact or not.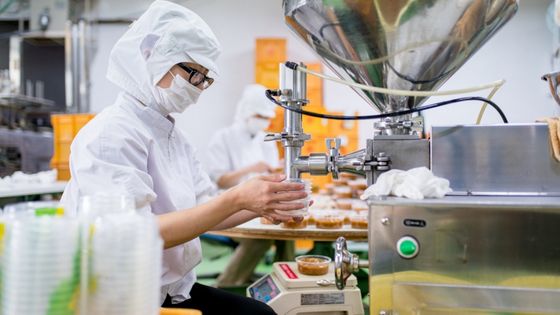 Food-grade lubricants graded for incidental contact are recommended for use in equipment that may directly contact the product – it is used in most of the processing and packaging machinery. These food-grade lubricants are categorised as H1 by NSF International (A non-profit agency that benchmarks quality standards for a vast range of industries and products). It means lubricants that are food-grade but are not rated for incidental contact are categorised as H2 lubricants – these are meant for use in applications where there is no chance of any food contact, like bearing housings for conveyor driveshafts.
Performance Lags
Today, the performance gap between H1 lubricants and H2 lubricants is reduced substantially to the point where there is no need to use H2 lubricants just for performance. If you visit any prominent plant anywhere in the world today, you will notice that they have completely switched to food-grade products because their quality excels now and can be used plant-wide. So, unless you're operating on a tight budget, there is no other apparent reason to use H2 lubricants.
When using both H1 and H2 lubricants, plant managers have to organise a 2-tiered system, strictly separating both kinds of lubricants and colour coding them or using any other method to avert their mishandling and misuse.
For instance:
If a lubricant is misapplied and it can't endure the application, in all likelihood, there is a risk of equipment failure.
And if an incorrect lubricant keeps the equipment functional but is H2 instead of H1, it presents a risk of contamination, which will become evitable if H2 lubricant is used for longer. Though it may be incidental, in specific food industries, there is a higher likelihood that you will get a little trace of that H2 food-grade oil or H2 food-grade grease in the product. So, many plants are not using H2-rated food grade lubricants entirely.
Synthetic Vs Petroleum-Based
Synthetic lubricants are superior and are more oxidation-stable, which means they perform exceptionally well at elevated application temperatures. In cold-temperature applications, synthetics outstrip petroleum-based lubricants. Furthermore, synthetics have longer drain intervals, better demulsibility (water separation), enhanced film oil strength and improved energy efficiency for the equipment it lubricates.
Some synthetics can substantially improve machinery performance, which justifies their higher price tag. Switching to synthetic can improve the life of the bearings on your machine by up to 50%. Synthetics will experience less water separation. Compared to petroleum-based lubricants, synthetics contaminate the wash-down water, less – leaving cleaner water, which is easier to treat.
Bear in mind that the less contaminant they will pour into their water collection system, the less they have to treat, which will help save money on both sides. The best strategy is to use H1 Lubricants everywhere on the plant floor; however, it's imperative to streamline the variety of lubricants and their sources.