New channels are emerging. Their goal ? Helping brands wishing to boost their turnover. Companies such as Deliveroo and Just Eat seem to have opened the door to new consumer demands. It's a fact: today, deliveries represent 16% of all fast-food restaurant business, largely due to technologies that facilitate ordering. Only a few clicks are needed to receive your favourite meal directly at your doorstep.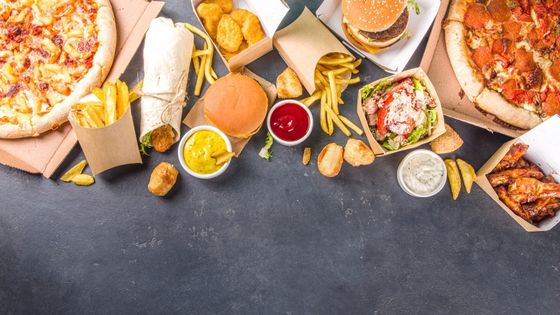 Technological innovations open up new horizons
Beyond the delivery of meals, fast food chains are, thanks to technology, able to solve two major customer problems: the wait before ordering and the wait at the time of payment. Pre-order and pay-at-the-table services are becoming increasingly common. We are working alongside Joe & The Juice and Wagamama to facilitate their pre-order service; we have also integrated within Wagamama and Hakkasn, to name a few, an "at the table" payment system. Moreover, faced with the modernization that this sector is undergoing, more and more chains are innovating, by installing ordering kiosks in their restaurants similar to McDonald's kiosks: for our part, we are currently helping Wagamama to deploy their new system, Mamago .
Unified commerce has been a top concern for fast food companies for a few years now. In 2018, an Adyen report revealed that these companies expressed a need for increased collaboration between online and offline activities. The question many people are asking now: how can we make payments faster and easier?
Discover Chatbots
Chatbots are starting to be more and more present in the fast food sector. Thus, signs such as Pizza Express have been relying on these for a few years already in order to accept reservations. But chatbots are now used to pay the bill.
Pay at the table with Facebook Messenger
Most pay-at-the-table experiences are app-based: the customer must download the restaurant's app in order to checkout. But customers can now pay their bill on Facebook Messenger. To make it easier for restaurants to accept payments through the Facebook Messenger app, we've partnered with UK -based technology company Flyt . Customers just need to open their Facebook Messenger app, select the restaurant in question, and enter their table number. The order is then stored at the checkout and displayed in Messenger, allowing customers to pay using their preferred payment method with a single click. Then, the payment is processed by Adyen which sends a confirmation at checkout. The main advantage? The whole process takes no more than 45 seconds!
A technology likely to reach more than a million people
This technology facilitates access to payment "at the table" for many customers: Facebook Messenger has 1.3 million active users around the world. The collaboration between Flyt and Adyen has also offered smaller fast food businesses the ability to support this payment method, without having to develop their own app. All they need to do is sign up through Adyen. After a few hours, these businesses can start accepting payments through Facebook Messenger.
"This solution fitted our project perfectly.
Thanks to its automatic integration, we were able to get rid of the tedious aspect of the project. Adyen has a global reach, making it quick and easy to roll out internationally," said Carey Benn, Chief Revenue Officer at Flyt.
Originally piloted by Wahaca, a British restaurant chain, this Chatbot has grown tremendously. During the trial period, 14.5% of the restaurant's payments were made through this Chatbot, resulting in a conversion rate of 69%.
"We are delighted with the results obtained during the pilot on Facebook Messenger. It has greatly simplified and accelerated the ability to pay at the table, and our customers love it. Flyt and Adyen have joined forces and created a great solution, allowing us to meet our customers' expectations. says Mark Selby, co-founder of Wahaca.
"This solution on Facebook Messenger not only helps companies, but also their employees. »
Heath Black Product Manager, Facebook
The Chatbot has also had a positive impact on store employees, who have seen tipping increase by 20%. For Heath Black, Product Manager at Facebook Messenger, "This solution not only helps companies, but also their employees. Byron, a British restaurant chain offering burgers, has also seen great results from implementing this Chatbot. Asked about his experience, Steve de Polo, Managing Director, tells us: "We already offered our customers the possibility of paying when they wanted via our own application. This recent innovation with Facebook Messenger helps us to further reduce the sources of dissatisfaction. »
Fast food: the key elements to consider
Promising new innovations are emerging in the fast food sector. Their goal: to offer an incomparable experience. Order a meal delivered at home with a simple click, pre-order your coffee every morning or pay directly at the table in a few seconds: technology continues to push the limits of the customer experience. This evolution, in turn, will have an influence on customer expectations: this is why fast food companies will have to adapt, in order to be able to meet these expectations.