Salesforce is a powerful customer relationship management (CRM) platform that helps businesses streamline their sales, marketing, and customer service processes. However, many organizations often overlook the importance of customizing Salesforce to align with their brand identity. Brand consistency plays a vital role in establishing trust, credibility, and recognition among customers. In this blog, we will explore how to leverage Salesforce customization to enhance brand consistency and create a unified customer experience.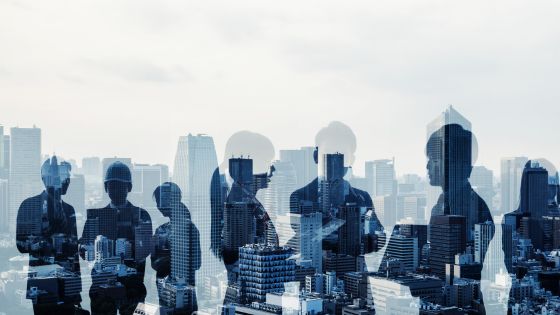 Define Your Brand Identity:
Before customizing Salesforce, it is crucial to have a clear understanding of your brand identity. Identify your brand's values, mission, personality, and visual elements such as logos, colors, and typography. This foundation will serve as a guide throughout the customization process.
Customize the User Interface:
Salesforce allows you to tailor the user interface to match your brand's look and feel. Start by incorporating your brand colors into the interface, including the header, navigation bar, and buttons. Upload your company logo to replace the default Salesforce logo, ensuring consistent brand visibility. Additionally, consider customizing page layouts, record types, and themes to reflect your brand's aesthetics.
Modify Page Layouts and Record Types:
Tailoring page layouts and record types can significantly improve user experience while maintaining brand consistency. Arrange fields, related lists, and sections to suit your specific business needs. Rename standard objects and fields to align with your internal terminology. By customizing these elements, you can create a more intuitive and branded user experience.
Branding Email Templates and Communication:
Salesforce enables personalized and automated communication with customers through email templates. Take advantage of this feature by customizing email templates to incorporate your brand's visual elements, such as logos, fonts, and colors. Ensure consistency in email signatures, footers, and formatting to create a cohesive brand experience at every touchpoint.
Create Branded Reports and Dashboards:
Reports and dashboards provide valuable insights into your business performance. Customize these features to align with your brand by incorporating relevant colors and branding elements. Use branded icons and images to enhance visual appeal. By doing so, you can reinforce brand consistency while presenting data in a visually appealing and recognizable manner.
Train and Educate Users:
After customizing Salesforce, it is essential to train and educate your users about the updated interface and functionalities. Conduct comprehensive training sessions to familiarize your team with the customized features and emphasize the importance of maintaining brand consistency. Provide guidelines and best practices to ensure that all users follow the established brand standards.
Consistent Data Entry and Validation Rules:
Maintaining brand consistency extends beyond the visual aspects of Salesforce. Implement data entry rules and validation criteria to ensure consistent and accurate data capture. Establish guidelines for naming conventions, abbreviations, and formatting to create a standardized approach across your organization. Consistent data entry contributes to a unified brand image and aids in data analysis and reporting.
Continuously Review and Refine:
As your business evolves, so should your Salesforce customization. Regularly review and refine your customizations to adapt to changing business needs and brand updates. Seek feedback from users and stakeholders to identify areas for improvement and implement necessary changes. Staying proactive in customization ensures ongoing brand consistency and maximizes the value of Salesforce for your organization.
How to Customize Applications in Salesforce
Salesforce is a powerful customer relationship management (CRM) platform that offers extensive customization options to tailor applications according to your business needs. By customizing Salesforce applications, you can enhance user experience, streamline processes, and drive productivity. In this blog post, we will explore various techniques and best practices to effectively customize applications in Salesforce.
Define Your Requirements:
Before diving into customization, it's crucial to identify your specific business requirements. Take the time to understand your processes, workflows, and goals. This analysis will help you determine which aspects of Salesforce applications need customization and how to best achieve your desired outcomes.
Utilize Standard Features:
Salesforce provides a wide range of standard features and functionalities that can often address common business needs without any additional customization. Familiarize yourself with these standard capabilities and leverage them before considering more complex customizations. This approach ensures that you build upon a solid foundation while minimizing unnecessary complexity.
Custom Objects and Fields:
Salesforce allows you to create custom objects and fields to store and manage data specific to your business. This feature enables you to tailor the application to your unique processes. Identify the data elements that are critical to your organization and create custom objects and fields accordingly. Ensure that the field types, relationships, and validation rules align with your requirements.
Page Layouts:
Page layouts define the arrangement and organization of fields, sections, and related lists on object detail pages. Customize page layouts to present information in a logical and intuitive manner for users. Consider the specific needs of different user profiles and leverage the "record types" feature to provide a personalized experience. By optimizing page layouts, you can enhance user efficiency and productivity.
Workflow and Process Automation:
Salesforce offers robust workflow and process automation capabilities to streamline business processes. Utilize workflow rules, approval processes, and process builder to automate routine tasks, enforce data consistency, and trigger actions based on specific criteria. Leverage these tools to reduce manual effort and ensure that your processes are efficient and error-free.
Visual Workflow and Lightning App Builder:
For more complex automation and customization requirements, Salesforce provides Visual Workflow and Lightning App Builder. Visual Workflow allows you to create guided, interactive processes with a simple interface, while Lightning App Builder enables you to design custom user interfaces without writing code. Explore these tools to create powerful and user-friendly applications tailored to your unique needs.
Apex and Lightning Components:
If the standard Salesforce functionality and declarative tools are insufficient for your customization needs, you can leverage Apex (Salesforce's proprietary programming language) and Lightning Components. Apex enables you to write custom business logic and extend the platform's capabilities. Lightning Components provide a framework for building reusable and customizable UI components. Engage experienced developers or administrators to harness the full potential of these tools.
Testing and User Feedback:
As you customize Salesforce applications, ensure thorough testing to verify that the modifications meet your requirements and do not introduce any unforeseen issues. Involve end-users throughout the customization process to gather feedback and ensure that the changes align with their needs. User feedback is invaluable in refining and optimizing your customizations.
Conclusion:
Customizing Salesforce to enhance brand consistency is a valuable investment that can significantly impact your business's success. By aligning Salesforce with your brand identity, you create a unified and seamless experience for both your team and your customers. From visual customization to data standardization, each aspect contributes to reinforcing your brand's trust, credibility, and recognition. Embrace the power of Salesforce Consulting Companies customization to strengthen your brand and elevate your customer relationship management strategy to new heights.