Someone who owns property may find dealing with the repercussions of a fire to be one of the toughest moments of their lives. A fire's consequences may ruin lives, businesses, and even entire towns. Midst the chaos and emotional toll, the process of restoring the property can be financially burdensome. Fortunately, insurance coverage is designed to provide relief during such crises. In this article, we will explore essential steps to navigate insurance claims for property restoration after a fire strike.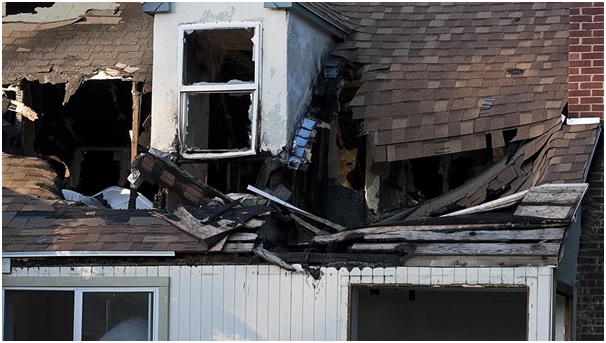 1. Prioritise Safety and Assessment
Before delving into the insurance claims process, ensure the safety of all occupants and yourself. Seek medical attention if required and avoid re-entering the property until fire authorities confirm it is safe. Once permitted, conduct a thorough assessment of the fire damage. Document every detail, taking photographs and videos of the affected areas. This documentation will be invaluable during the insurance claim process.
2. Contact Your Insurance Provider Promptly
As soon as it is safe to do so, contact your insurance provider to initiate the claims process. Prompt notification is crucial, as most insurance policies have specific timelines for reporting fire damage. The insurance company will guide you through the claim submission and documentation requirements.
3. Review Your Insurance Policy
Familiarise yourself with the terms and conditions of your insurance policy. Understand what coverage is provided for fire damage, including property loss, structural damage, belongings, and additional living expenses if you are displaced from the property during restoration.
4. Engage a Public Adjuster
For complex claims or disputes with the insurance company, consider hiring a public adjuster. A public adjuster is an independent professional who advocates on behalf of the policyholder, assisting in assessing the damage, documenting losses, and negotiating a fair settlement. Their expertise can be instrumental in ensuring you receive the maximum compensation for your claim.
5. Document All Losses and Expenses
Maintain a meticulous record of all losses and expenses incurred due to the fire. Insurance covers lost or damaged personal products, damage to real estate, the cost of leasing temporary real estate, and any other costs associated with the repair process. Keep all of your bills, figures, and receipts as evidence to back up the claim you are making.
6. Work with Restoration Professionals
Engage reputable restoration professionals to assess and repair the fire damage. Restoration companies experienced in dealing with insurance claims can streamline the process by providing detailed estimates and supporting documentation to the insurance company. Ensure the restoration company is licensed, insured, and bonded to avoid complications during the claims process.
7. Cooperate with the Insurance Adjuster
The insurance company will likely send an adjuster to assess the fire damage and estimate the value of the claim. Cooperate fully with the adjuster and provide them with all necessary documentation and access to the property. Be prepared to answer questions and clarify any uncertainties regarding the damage and restoration process.
8. Negotiate Fairly and Persistently
Insurance claim settlements may involve negotiations between the policyholder and the insurance company. Be prepared to negotiate and advocate for a fair settlement based on the actual losses incurred. If disagreements arise, remain persistent in presenting evidence and supporting documentation to support your claim.
9. Keep Records of Communication
Maintain records of all communication with the insurance company, including phone calls, emails, and written correspondence. This documentation can be useful in case of any disputes or delays in the claims process.
10. Seek Legal Advice if Necessary
If you encounter significant challenges or disputes with your insurance company during the claims process, it may be necessary to seek legal advice from a qualified insurance attorney. An attorney can provide guidance on your rights as a policyholder and help navigate complex legal matters.
Conclusion
Fire strikes can be devastating, but with the right approach to insurance claims adjusters, property restoration becomes more manageable. Prioritise safety, thoroughly document the damage, and promptly notify your insurance provider. Engage professionals to assist in the restoration process, and diligently maintain records of all expenses and communication. Remember that you have the right to seek fair compensation for your losses and work persistently to ensure a successful insurance claim outcome. By navigating insurance claims for property restoration with care and diligence, you can begin the journey of rebuilding and recovering from the aftermath of a fire strike.