CRM is a vital component of many companies' enterprise systems nowadays. Given that the customers are the center of business, implementing a CRM system is imperative for business success. One of the most crucial corporate success criteria is customer loyalty and having a CRM software takes you a step forward to success.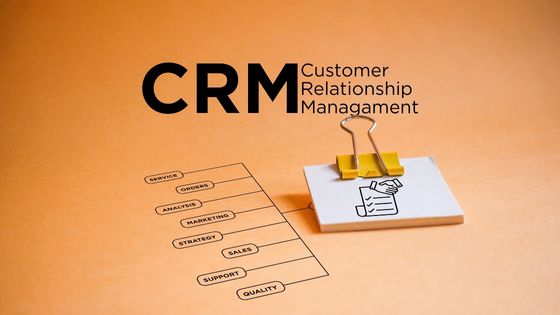 Businesses can increase their bottom line by making the most of CRM utilization. It helps in streamlining, if not automating, customer-relevant tasks like contact management, lead creation, pipeline management, and customer support when the correct CRM strategy and technology are in place.
Here's a look at the examples of CRM software with their practical use cases in the day-to-day business.
Inbound CRM Systems
Inbound CRM are the ones whose functions are strongly geared for boosting inbound marketing or the conventional sales-stage strategy. While many inbound CRMs also offer common functionality and can accommodate horizontal uses, the vendors tend to emphasize a specific area of expertise or thought leadership when positioning their goods.
In other words, they support a particular sales or marketing strategy that their product is built on. These technologies can help your organization grow when used in conjunction with effective inbound CRM marketing methods.
One of the finest examples of inbound CRM is HubSpot CRM.
The success of the vendor in inbound marketing, which uses content to attract clients, led to the creation of HubSpot CRM. Unlike direct advertising, which pushes your brand out to a target audience, HubSpot CRM's primary target was to strengthen inbound marketing .
HubSpot promoted its own marketing brand as the superior strategy in the digital sphere by leveraging examples from its own experience. Offering free resources is one of its most effective pull methods, which is where HubSpot CRM is successful.
HubSot CRM brings free tools like bots, team inboxes, and live chat. Your marketing, sales, and support representatives all have access to the team inbox, making it simple to keep track of conversations and events throughout the customer experience. Simply register for the free HubSpot CRM app to begin utilizing this CRM.
HubSpot CRM aids in client base growth, but as it does, more advanced technologies, such as marketing and sales automation, will be required. HubSpot CRM offers top-notch integration architecture with sales and customer service CRM to generate more leads, turning them into transactions, and raising your win rate.
Generic or Collaborative CRM System
The majority of CRM solutions fall within generic categories and offer common capabilities for contacts and deals. These are designed for both large and small scale organizations across various industrial .sectors
One of the most well-known names in this category is certainly Salesforce. They became prominent in the market by introducing the essential CRM elements that have since grown to be recognised as the standard in the sector. Along with built-in tools for communication, email integration, and collaboration, most of the Salesforce features are standard features that are instrumental to build a strong customer connection.
Presently, Salesforce CRM is a component of Sales Cloud, a comprehensive cloud solution that also includes AI-powered sales tools, integrated sales workflow management, CPQ tools, custom sales app development, and data integration with other third party systems like support, marketing, and e-commerce. Additionally, this CRM includes marketing automation technologies, productivity apps, and built-in or add-on support desk solutions.
The bottom line is that collaborative CRM software like Salesforce is a great long-term investment since you can use it for a variety of sales and marketing purposes, including leads generation, deal closures, reduced sales cycles, and better insights from your sales operations.
A Complete Integrated CRM Solution
The standard technical configuration of marketing, sales, and support work is found in the Integrated CRM solutions. It's like feeding the CRM with qualified leads and prospects from the marketing campaigns . They are transformed into winning customers via the CRM. A support desk app is then used to handle post-purchase issues. Despite being closely connected, these three programmes are frequently sold individually.
However, some CRMs today develop into a platform that combines all three tasks in a single location. Marketing can start email campaigns within the system, sales can follow up on offers by phone, chat, or email, and support can respond to tickets.
ConvergeHub CRM brings you the cutting-edge technology to combine CRM, marketing, and sales into one system. With the help of the platform, marketing teams can learn how to tailor the customer experience to solve pain points, and sales teams can quickly connect with prospects who are prepared to make a purchase. Additionally, the omnichannel capabilities of ConvergeHub make it simple to keep clients interested throughout the buying cycle and beyond.
Both sales and marketing teams can profit from the platform's numerous powerful features. In order to make sure that consumers move through the sales or marketing pipeline at the appropriate time, managers can establish tasks, reminders, and appointments. Additionally, manual input is less required with automated workflows and sales action sequences. As a result, teams can concentrate on more vital tasks.
The Final Takeaway
With a clear understanding of the various CRM software examples, it is easier for you to evaluate the efficiency and value proposition of the respective CRM systems in the context of your business. Also, you will be able to compare the products before making a choice.