The UK property market has seen a significant rise in demand for House in Multiple Occupation (HMO) properties in recent years. These properties, where multiple tenants occupy separate rooms while sharing common areas, provide a unique investment opportunity for landlords. However, managing HMO properties can be a complex and time-consuming task. This is where professional HMO management services come into play. In this blog, we will explore the benefits of utilizing HMO management services in the UK and how they can help landlords navigate the challenges of running a successful HMO property. As we do at HMO Management Services.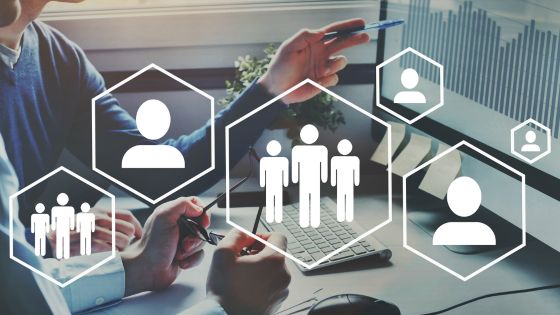 1. Legal Compliance and Regulations
One of the most crucial aspects of managing an HMO property in the UK is ensuring compliance with relevant laws and regulations. HMO management services have in-depth knowledge and understanding of the ever-evolving legal landscape. They can help landlords stay updated with licensing requirements, safety standards, and other legal obligations specific to HMO properties. By ensuring compliance, HMO management services provide peace of mind to landlords, reducing the risk of potential fines or legal complications.
2. Tenant Sourcing and Management
Finding and managing suitable tenants is a fundamental aspect of running a successful HMO property. HMO management services have extensive experience in tenant sourcing and can effectively market the property to attract high-quality tenants. They employ rigorous screening processes to ensure that tenants meet specific criteria and are well-suited to the HMO environment. Additionally, HMO management services handle tenant inquiries, lease agreements, rent collection, and maintenance requests, freeing up the landlord's time and minimizing vacancies.
3. Property Maintenance and Repairs
Maintaining an HMO property to a high standard is essential for tenant satisfaction and long-term profitability. HMO management services coordinate regular inspections, handle maintenance issues promptly, and ensure that necessary repairs are carried out efficiently. They have a network of reliable contractors and tradespeople who can address any issues that may arise. With professional property maintenance, landlords can safeguard the value of their investment and maintain a positive reputation among tenants.
4. Financial Management and Reporting
Running an HMO property involves handling various financial aspects, such as rent collection, utility bills, and budgeting for ongoing expenses. HMO management services streamline these processes by collecting rent on behalf of the landlord and providing detailed financial reports. They also help with budgeting, tracking expenses, and maximizing rental income. With accurate financial management and reporting, landlords can make informed decisions to optimize their property's financial performance.
5. Enhanced Efficiency and Time Savings
Managing an HMO property can be a demanding task, especially for landlords who have multiple properties or other professional commitments. HMO management services alleviate this burden by handling day-to-day operations, administrative tasks, and tenant communication. By outsourcing these responsibilities, landlords can focus on strategic property investment decisions, expanding their portfolio, and enjoying a better work-life balance.
Conclusion
House in Multiple Occupation (HMO) management services play a vital role in helping landlords navigate the intricacies of the UK property market. From ensuring legal compliance to tenant sourcing, property maintenance, financial management, and overall efficiency, these services provide comprehensive support to maximize returns on HMO investments. By partnering with a reliable HMO management service, landlords can enjoy the benefits of a well-managed property while minimizing the stress and challenges associated with HMO management.