With shattered dreams and lingering fears, a car accident can leave an indelible mark on your soul, forever altering the course of your life. In addition to physical injuries, there is the added stress of dealing with the aftermath, including property damage to your vehicle. When it comes to negotiating fair compensation for your car, it's essential to be well-informed and prepared.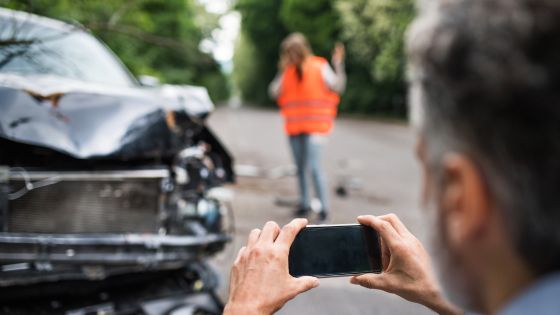 Your entire world may fall apart in the span of a single millisecond. The screeching tires, the deafening crash, and the shattering glass resonate deep within your being, leaving you in a state of shock. It would be a heart-wrenching experience that shakes the very foundation of your existence. As the adrenaline subsides, you find yourself grappling not only with the physical pain but also the daunting task of dealing with the aftermath and seeking fair compensation for your beloved car.
The road to recovery is paved with challenges and obstacles that test your resilience and determination. At the heart of this journey lies the complex process of negotiating fair compensation for your car. It is not a path for the faint of heart but one that demands unwavering courage, unwavering determination, and an unwavering belief in your rights.
With each step, each decision, and each negotiation, you inch closer to reclaiming your sense of normalcy. Your car, battered but not defeated, stands as a testament to your resilience. Through knowledge, preparation, and unwavering determination, you can pave the way for fair compensation and embark on the road to recovery.
In this comprehensive guide, we will explore the steps you can take to navigate the road to recovery and ensure that you receive the compensation you deserve.
Assessing the Damage: Evaluating the Extent of the Car Damage After an accident, the first step is to assess the damage to your car. Document the visible damages, take photographs, and gather all relevant information such as repair estimates, invoices, and maintenance records. A thorough evaluation of the damage will serve as the foundation for negotiating fair compensation.
Understanding Insurance Coverage: Know Your Rights and Policy Familiarize yourself with your insurance coverage and understand your rights as a policyholder. Review your insurance policy to determine the extent of coverage for car repairs or replacement. Understanding the terms and conditions of your policy will enable you to negotiate effectively with your insurance company.
Gather Evidence: Building a Strong Case Collect as much evidence as possible to support your claim. This includes police reports, witness statements, photographs, and any other relevant documentation. The stronger your evidence, the more likely you are to negotiate fair compensation for your car.
Seek Professional Help: Consulting with a Qualified Car Appraiser Engage the services of a qualified car appraiser who can provide an unbiased evaluation of the damage and an estimate of the fair market value of your car. A professional appraiser will strengthen your negotiation position by providing an expert opinion on the value of your vehicle.
Know Your Car's Value: Researching Market Prices Research the market value of your car, taking into consideration factors such as make, model, year, mileage, and condition. Online car valuation tools and reputable websites can help you determine a fair and realistic value for your car.
Documenting Expenses: Keeping Track of Costs Keep detailed records of all expenses related to the accident, such as towing fees, car rental charges, medical bills, and any other out-of-pocket expenses. These records will serve as evidence when negotiating fair compensation for your car and any additional damages you may have incurred.
Negotiating with the Insurance Company: Tips for a Successful Outcome When negotiating with the insurance company, be prepared, assertive, and knowledgeable. Present your evidence, including repair estimates, appraisal reports, and documented expenses. Clearly articulate your position and the fair compensation you are seeking. Be persistent, and if necessary, seek legal advice to protect your rights.
Consider Legal Assistance: When to Consult with an Attorney If negotiations with the insurance company reach an impasse or you feel overwhelmed by the process, consider consulting with an attorney specializing in personal injury or car accident cases. The experienced attorneys from car accident law firms can provide guidance, negotiate on your behalf, and ensure that you receive the fair compensation you deserve.
Conclusion:
Recovering fair compensation for your car after an accident requires diligence, preparation, and knowledge of your rights. The road to recovery can be long and complex, but by diligently following the steps outlined in this guide, you can navigate it with confidence. From assessing the damage to understanding insurance coverage, gathering evidence, seeking professional help, knowing your car's value, documenting expenses, negotiating effectively, and considering legal assistance when needed, each step contributes to building a compelling case.
Remember, the journey to fair compensation is not just about financial recovery. It is about reclaiming a sense of control and peace of mind. By arming yourself with knowledge, being proactive, and advocating for your rights, you can navigate the road to recovery with resilience. The accident may have caused damage, but your determination and perseverance will lead you to a fair outcome.