Digital nomads are the modern-day wanderers who've turned their backpacks into offices, wandering from one exotic location to another while earning their livelihood online.
The rise of this lifestyle is largely driven by the growing demand for location independence, flexibility, and a thirst for diverse experiences. This way of living promises freedom, though it also presents its unique set of challenges. Among those challenges is in terms of financial stability and the need for stable investments — and this is where real estate investment comes into play.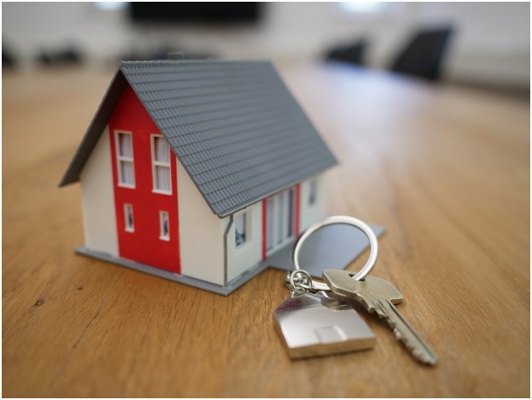 It may seem counterintuitive to be a property owner while living a lifestyle that's characterized by constant movement. However, real estate investing can be a major game-changer in ensuring financial security for digital nomads.
Aside from financial stability, this venture also offers the potential for passive income and the allure of owning tangible assets across the globe.
This article will dive into these benefits to further understand why real estate investment is a viable option for those with a penchant for exploration and a laptop in tow. It will also discuss property ventures that are suitable for remote workers and how they can get started on this investment.
Real Estate as a Viable Investment for Digital Nomads
Real estate investment involves purchasing, owning, managing, or renting out properties to generate income and potentially gain from property appreciation over time. This tangible and time-tested way of building wealth offers digital nomads unique advantages that align with their nomadic lifestyle.
Among its main benefits is the potential for passive income. That's because owning rental properties or engaging in property management remotely can yield steady, reliable income streams even if the owner doesn't actively tend to it. Without the need for hands-on involvement, digital nomads can sustain their mobile lifestyle while their investments work for them.
Another advantage of real estate investment is that it diversifies income streams. Since remote workers mostly rely on online work, their earnings can be unpredictable. However, by diversifying their income through real estate, they can reduce their financial vulnerability to fluctuations in the digital realm.
Moreover, tangible asset ownership is another aspect that can be highly appealing. Unlike stocks or bonds that exist in the digital ether, real estate investments provide physical assets that owners can see and touch. This can be especially reassuring for digital nomads, who are accustomed to transient experiences and value something as concrete as property ownership.
Types of real estate investments suitable for digital nomads
There are different real estate investment options that complement the nomadic lifestyle, offering flexibility, income, and the potential for growth. Below are some types of properties that are suitable for digital nomads.
1. Rental properties
Owning traditional rental properties, such as residential homes or apartments, is a classic approach to real estate investing. It involves long-term leases with tenants to provide a steady stream of income.
2. Vacation rentals
Airbnb and similar platforms have revolutionized the way people travel and rent accommodations. For digital nomads, owning vacation rentals can be highly lucrative, especially in popular tourist destinations. Managing these properties remotely through Airbnb's interface and local property managers makes it a feasible option.
3. Real estate crowdfunding
This innovative approach involves pooling funds with other investors to collectively purchase and manage real estate properties. Digital nomads can participate in real estate crowdfunding platforms, spreading their investments across different properties or locations while enjoying the benefits of diversification and potentially lower capital requirements.
4. Co-living and co-working space
Catering to the rising trend of digital nomads, co-living and co-working spaces have emerged as a niche within real estate. Investing in or creating these spaces can provide a stable income stream by offering accommodation and workspaces tailored to the needs of other remote workers.
How To Get Started in Real Estate as a Digital Nomad
Before diving headlong into the world of real estate investment, digital nomads need a concrete plan. This plan should encompass research, financial planning, and property management strategies. Having a solid foundation ensures a smoother journey into the world of real estate investment, regardless of where a remote worker's travels take them.
Research and education
The venture begins by embracing the nomadic during the research process. Unlike traditional investors, digital nomads have the advantage of being location-independent in their search for potential investments. Given this circumstance, they can utilize technologies such as online resources, real estate websites, and apps to scout potential properties in various locations.
Digital nomads should also look into the legal and tax implications of real estate investments in different countries. Aside from independent research, hiring a professional like a qualified real estate attorney can also help remote workers get on the right track in choosing the best investment for them.
Another factor to research is the property management challenges specific to each location, as these can vary widely and require specific solutions.
Financial planning
Financial planning is a critical aspect of real estate investment for digital nomads, and the first step is determining where to get the capital for this venture. Some nomads use their savings and income from remote work, while others explore options like mortgages and loans.
Another thing remote workers should understand is the role of retail earnings in financing their investments since it can serve as a reliable source of income, covering property-related expenses and potentially even funding for future investments.
Property management
Despite the attractive benefits of real estate investments, managing properties remotely can still be a daunting task. Fortunately, technology has made this responsibility easier with the development of tools and services for remote property management.
Online platforms like Buildium and RentRedi provide convenient features that make it easy for digital nomads to manage their properties. From collecting rent and tracking regular maintenance to communicating with tenants, these channels empower remote workers to preside over their properties.
Digital nomads can also hire local property managers to handle day-to-day operations, ensure that their investments are well-maintained, and guarantee tenant satisfaction.
Conclusion
Real estate investing stands as an enticing venture for digital nomads, offering not only the promise of passive income and diversification but also the security of tangible assets. From rental properties to co-living spaces, the opportunities are diverse and tailored to the nomadic lifestyle.
However, success hinges on diligent research, a well-thought-out financial plan, and effective property management — all of which can be executed remotely in today's digital age. So, for those embracing the exhilarating journey of being a wanderlust to becoming a property owner, real estate investment presents a great opportunity for financial growth and security while enjoying the freedom and flexibility of being a digital nomad.