Retirement planning can be daunting, especially if you lack financial planning. With the rising living cost and pensions hard to come by, it is no wonder that many Indians are feeling anxious about their future. Fortunately, it is possible to secure your financial future by considering the best pension plans in India. These plans offer various options to help you secure your retirement savings and ensure your golden years are filled with financial security and peace of mind.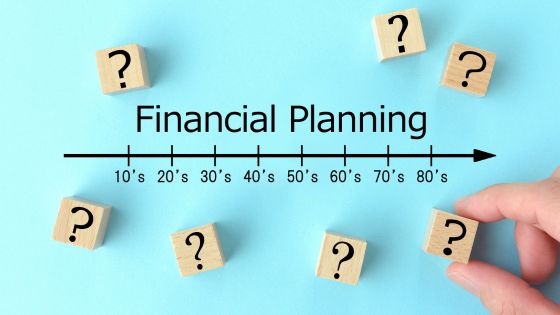 Let us look into the benefits of India's leading pension plans and why they are the perfect solution for securing retirement savings. We will look at how these plans can help you save money on taxes, provide financial security during your golden years, and ensure your future is secure. In addition, we'll discuss some of the other advantages, such as its convenience and flexibility.
Tax Benefits
One of the main advantages of a pension plan in India is that it can help you save money on taxes. Contributions to your pension plan are exempt from income tax, and withdrawals are taxed lower than usual. This means you can save money on taxes while still preparing for retirement.
Financial Security
The best pension plans in India also provide financial security during your retirement. Many plans offer guaranteed returns, ensuring a steady income stream even if investments don't perform as well as expected. Additionally, these plans allow you to withdraw up to 25% of your corpus without tax implications, providing additional financial flexibility when needed.
Convenience and Flexibility
Another advantage of India's leading pension plans is their convenience and flexibility. You can choose to invest your money per your requirements, allowing you to customise your investments to meet your specific needs. Additionally, these plans allow for regular contributions, making it easy to keep track of your savings and stay on top of your retirement planning goals.
How to Choose the Best Pension Plans in India?
When choosing the best pension plan for your retirement needs, there are a few key things to consider. First, you should look at the features and benefits offered by various plans and compare them in order to find the one that best suits your needs. Additionally, it is essential to ensure that the chosen plan is suitable for your financial situation, as some may be more suitable for those with more significant assets while others may be better suited to those with smaller nest eggs. Finally, always check for any hidden fees or charges associated with a plan before signing up.
Conclusion
Retirement planning can be stressful. But with India's leading pension plans, you can choose one that can financially secure future options to ensure you have a secure financial future. With tax benefits, guaranteed returns, and convenience and flexibility, these plans provide the peace of mind needed to plan for retirement. You can find a pension plan that best meets your retirement needs by considering the features and benefits offered by different plans and other factors, such as personal finances and hidden fees.