Cape Town, renowned for its stunning landscapes and temperate climate, is not a place one would typically associate with snowfall. However, as Mother Nature continues to surprise us, the city and its surrounding regions have witnessed occasional snowfall, transforming the picturesque landscapes into a winter wonderland. In this article, we will explore the phenomenon of snow in Cape Town, its rarity, its impact on the region, and the joy it brings to locals and visitors alike.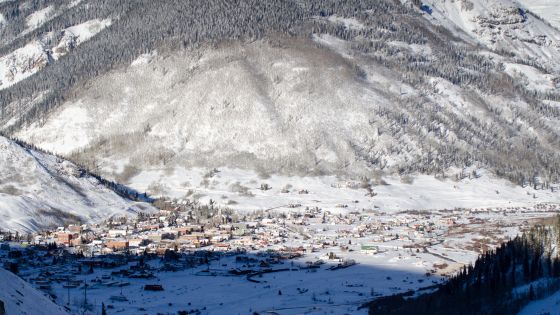 Unveiling the Rarity: Snowfall in Cape Town
Cape Town's climate is Mediterranean, characterized by warm, dry summers and mild, wet winters. Snowfall is indeed an unusual occurrence in this coastal city, making it a fascinating and cherished event for residents and tourists. The city's location on the southwestern tip of Africa, surrounded by the Atlantic Ocean, contributes to its temperate climate, with snow being an infrequent guest in the region.
Winter 2023: A Snowy Surprise
As we step into the winter of 2023, Cape Town finds itself experiencing an unexpected surge in snowfall. Meteorologists have noted that this winter season is one of the wettest since the 1970s, with recent cut-off low-pressure systems causing disruptions across various provinces in South Africa. While Cape Town itself is not always a direct recipient of heavy snowfall, the surrounding mountainous areas and higher peaks in the Cape provinces and Lesotho may experience snow during the winter months.
Snow and Delight: Embracing the Winter Wonderlands
As snow blankets the mountains surrounding Cape Town, a sense of excitement and wonder fills the air. For many Capetonians, especially those who have not experienced snow before, it is an opportunity to embrace a rare and magical phenomenon. Families head to higher elevations, such as Matroosberg, to build snowmen, engage in snowball fights, and revel in the joy of this extraordinary winter event.
Tourists, too, seize the chance to witness this remarkable transformation of the landscape. The picturesque scenes of snow-capped mountains against the backdrop of the ocean make for stunning photographs and unforgettable memories.
Preparing for the Chill: Coping with Cold Weather
While snowfall is a fascinating occurrence, it also brings challenges and considerations for residents and travelers alike. As temperatures drop sharply during snow events, it is essential to stay prepared and safe. The South African Weather Service (SAWS) provides advisories and guidelines to help the public cope with the sudden drop in temperatures, potential road disruptions, and safety measures to follow.
Motorists are advised to exercise caution while driving on icy roads, reduce speed, and maintain safe following distances. Localized flooding and minor disruptions of road traffic may occur due to persistent rainfall. It is crucial to stay informed about weather updates and take necessary precautions to ensure a smooth and secure experience during the winter weather.
Cherishing the Fleeting Beauty: Making Memories
As Cape Town embraces the snow, it is essential to cherish these moments of winter wonder. The snowfall is often transient, melting away as temperatures rise or the sun appears from behind the clouds. Hence, savoring the beauty and joy of the snowy landscapes becomes even more precious.
Whether you are a local or a visitor, snow in Cape Town is an enchanting experience that brings communities together and creates cherished memories. From the laughter of children playing in the snow to the awe-inspiring views of snow-capped mountains, this rare event reminds us of the diverse and captivating wonders nature has to offer.
Conclusion
As winter unfolds in Cape Town, the unexpected snowfall brings delight and awe to the city and its surrounding regions. This rare occurrence transforms the landscape into a winter wonderland, leaving residents and visitors mesmerized. While snow in Cape Town is infrequent, its arrival is embraced with joy and excitement, creating memories that last a lifetime. As temperatures rise and the snow melts, the enchanting beauty fades, but the warmth of the experience lingers on in t