The human body's numerous physiological processes depend heavily on peptides, a type of molecules made of amino acids. Peptides have attracted a lot of interest in the domains of medicine, fitness, and skincare due to their numerous functions, which range from regulating hormones and enabling cell communication to promoting tissue regeneration and immunological function. We will delve into the interesting world of peptides and examine how they affect the body in this post. We will also discuss the availability of peptides for purchase, highlighting the value of responsible use and seeking medical advice. Let's examine how peptides affect your body and general health.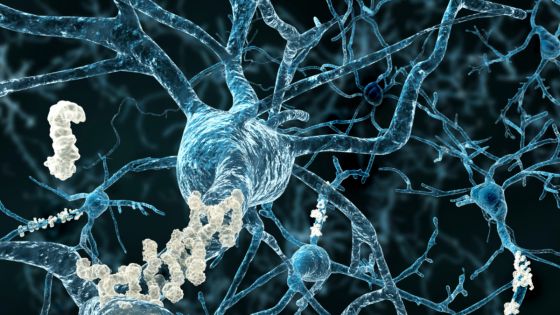 Understanding Peptides:
Peptides are short chains of amino acids, typically consisting of fewer than 50 amino acids. They can be naturally occurring within the body or synthesized in laboratories for various purposes. Peptides serve as essential building blocks for proteins, which are vital for the structure and function of cells and tissues in the body. Different peptides have unique functions and can exert specific effects on the body, depending on their composition and structure.
Hormonal Regulation:
The body's internal regulation of hormones depends heavily on peptides. development hormone, for instance, is essential for development, metabolism, and tissue repair. Growth hormone-releasing peptides (GHRPs) increase its release. IGF-1 peptides, in a similar manner, encourage cellular development and regeneration. Due to their ability to improve muscle growth and recovery, these peptides have grown in prominence in the fitness industry.
Tissue Repair and Wound Healing:
Certain peptides, such as collagen peptides, have been shown to support tissue repair and wound healing. Collagen is a protein that forms the structural framework of the skin, bones, tendons, and ligaments. By supplementing with collagen peptides, individuals may experience improved skin elasticity, reduced joint pain, and accelerated wound healing.
Immune Function:
Peptides also play a vital role in immune function. The body's immune system naturally produces antimicrobial peptides (AMPs) to fight infections. They support defence against pathogens such as bacteria, viruses, fungus, and others. Researchers are looking into several synthetic peptides with antibacterial characteristics as possible antibiotic substitutes.
Skincare and Anti-Aging:
Due to their potential advantages for skin health and anti-aging, peptides have attracted a lot of interest in the skincare sector. A few peptides, including copper and palmitoyl pentapeptides, have demonstrated encouraging benefits in boosting collagen synthesis, enhancing skin suppleness, and minimising the appearance of fine lines and wrinkles. They might also encourage a more youthful appearance and improve skin moisture. The effectiveness and safety of particular peptides for skin care applications can, however, differ, and individual results may differ.
Responsible Use of Peptides:
While peptides offer exciting possibilities, it is crucial to approach their use responsibly. Before considering the purchase and use of peptides, it is essential to consult with a healthcare professional. They can evaluate your specific needs, provide guidance on dosage and administration, and monitor potential side effects. It is important to note that not all peptides are approved by regulatory bodies for specific uses, and their safety and efficacy may vary.
Enhanced Athletic Performance:
Peptides have gained attention in the athletic community due to their potential to enhance performance and recovery. A few peptides, like BPC-157 (Body Protecting Compound), have demonstrated promise in accelerating the healing process and lowering inflammation in tendons and muscles that have been wounded. Faster healing times and enhanced athletic performance may result from this. The potential of certain peptides to boost strength, endurance, and muscle mass has also been investigated. It is important to emphasise that peptide use for sporting objectives should be done cautiously, and competent medical advice is necessary to ensure responsible and safe consumption.
Weight Management:
Additionally, peptides can affect how you control your weight. Peptides that control satiety and appetite include peptide YY (PYY), ghrelin, and others. PYY has a role in appetite suppression, whereas ghrelin increases hunger. In order to help people control their food intake and promote weight loss efforts, certain peptides are being studied for their potential to influence these hunger-regulating hormones. The use of peptides for weight management should, however, be part of a comprehensive strategy that also includes a balanced diet, consistent exercise, and generally healthy lifestyle practices. To evaluate whether utilising peptides for weight control is appropriate and safe, speak with a medical expert or a registered dietitian.
Buying Peptides:
If you are looking to buy peptides, it is crucial to ensure you are obtaining them from reputable sources. Look for trusted suppliers who adhere to quality standards and provide clear product information. Avoid purchasing peptides from unauthorized or unverified sources, as the quality and authenticity may be compromised. Remember that responsible use of peptides involves informed decision-making, including understanding potential risks, proper dosage, and appropriate usage protocols.
Conclusion:
Peptides play diverse and significant roles in the human body, influencing hormonal regulation, tissue repair, immune function, and skincare. Their potential benefits have attracted attention in various fields, leading to the availability of peptides for purchase. However, responsible use and consultation with healthcare professionals are paramount. Peptides should be approached with caution, considering their specific effects, safety, and regulations. By gaining a deeper understanding of peptides and seeking professional advice, individuals can make informed decisions regarding their use and potentially benefit from their effects on the body and overall well-being.