A Comprehensive Guide to Know About Mini Trucks
Mini trucks are amusing little vehicles you've already seen without realizing what they are. These small utility vehicles are used by landscaping businesses, logistics companies, farmers' market vendors, and various other businesses. But you might need to learn more about these imports, so let's look deeper.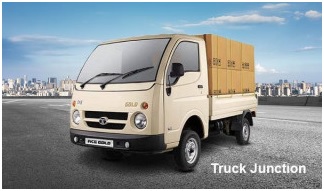 What are Mini Trucks?
Mini trucks, also widely recognized as "Kei Trucks" in Japan and China, are small cargo trucks. They only weigh about 1,500 pounds and can carry up to 1760 pounds. As a result, they are significantly less expensive than pickup trucks, which is one of the reasons they have gained prominence.
Mini trucks are typically available in 4WD or RWD configurations. They generally transfer light cargo on farmlands or by smaller companies.
Some examples of mini truck services are:
Courier services, etc.
Postage stamps,
and the delivery of certain home appliances
Mini trucks, on the other hand, have evolved and changed.
Mini truck wheels are now 14-15 inches in diameter. However, many owners of minitrucks still prefer smaller wheels. Tail lights, corner turn signals, shaving door handles, gas doors, mirrors – the description is as long as your imagination allows. You can even improve your lighting.
Types of Mini Trucks
Let's now jump at several different types of bodies available in the minitruck category:
Mini Trucks with Regular Cabs
Mini Trucks with Jumbo Cabs
Mini Trucks with Regular Cabs and Heavy Dump Boxes
Mini Trucks with Regular Cabs and Standard Dump Boxes
DeckVan
Standard Vans
You may prefer one model over another depending on the type of work you do or the heavy goods you need to transport.
Doing your homework to ensure that customers receive the most bang for your buck is critical.
The Most Famous Mini Truck Models & Brands
There are countless mini truck brands to choose, but which should you buy? When there are various models, it becomes complicated to determine the right choice.
That is why you are here, so let us save time. Let's look at some of the best mini truck brands and models.
Tata Ace
Tata Motors, India's largest automotive manufacturer, maintains a competitive advantage by implementing innovative products and technologies in the Indian commercial, automotive business. With its enormously popular Ace minitruck line, it has expanded operations and its leadership in the compact truck segment. This truck, which was constructed with typical Indian roads and intercity transport fleet owners' necessitates in mind, revolutionized last-mile transport in India.
Mahindra Supro Mini Truck
The Mahindra Supro Minitruck is the latest industry launch that aims to entice the huge client base of the Ace. It has the same sense of style as the Supro Maxitruck and comes in three colours: Dimond white, Lake Side Brown, and Deep Warm Blue. There are three trims in the Minitruck lineup: Mahindra Supro Minitruck CNG, Mahindra Supro Minitruck Diesel, and Mahindra Supro Minitruck VX.
Supro Mini Truck Price starts at Rs. 5.24 lakh to Rs. 5.51 lakh in India.
Maruti Suzuki Super Carry Mini Truck
Since its debut in 2016 as the series' first minitruck, the Maruti Suzuki Super Carry has become one of the most well-known LCVs. Apart from constant updates on engine, safeness, and effectiveness, the Super Carry lineup has received a lot of attention. Although the first vehicle was initiated with a diesel engine, the business has evolved the Super Carry range with two other versions equipped with a petrol engine and a CNG-powered engine.
Benefits of Buying Mini Trucks in India
Mini trucks can become an excellent option for businesses whose everyday needs still need to justify the purchase of a truck. Here we have mentioned some of the reasons why you should be buying mini trucks right now:
Easy to Handle & Operate
Mini trucks are ideal for short-distance or on-site transportation. Most Indian farmers use it to transport their crops from their homes to their fields, but it is also used for short-distance delivery in large industrial farms. A mini truck's lightweight body also appears to be simple to maintain.
Enhanced Fuel Efficiency
Supporting a business's logistics requires considerable investment, particularly in fuel, which may be difficult for young business owners. Mini trucks, on the other hand, are recognized to have outstanding fuel efficiency, seeking to make them a reasonable option. In addition, mini trucks, with their artificially constructed engines, do not necessitate refuelling, enabling you to go the extra distance while saving money on fuel.
Usability
Instead of carts, mini trucks are frequently used as work vehicles in farmlands, ranches, recreation areas, and education institutions.
Mini trucks were specifically developed as vehicles, so they outperform carts in every way, including the loading capacity of the loading platform and seat comfort (with air conditioning).
Plenty of Cargo Space
Purchasing a mini truck allows users to store raw materials and finished products in its cabin space. However, the most interesting characteristic of this vehicle is its massive storage capacity. As a result, you can hold as many items as you want while allowing extra for more! It would also be very beneficial for reducing the number of travels from your storage facility to your customers.
Safety
Small firms commonly use three-wheelers to move cargo and save funds. However, this carries the possibility of serious damage to the goods and services. On the other hand, mini trucks have a sturdy design that decreases the probability of impairment in the event of failure, making them a dependable option.
Conclusion
Mini trucks are great vehicles that deliver on their marketed commitment. However, you must first search the web for the perfect one to obtain one.
When buying a truck for a company or organization, you want one that can handle rough terrain and heavy loads. You also need a truck that requires little servicing and is dependable. No truck driver wants to be trapped in the centre of the highway when customers are desperate for products. To avoid losing consumers, emphasize buying a top-quality mini truck that delivers. Negative publicity hurts business. Always remain true to your customer's specifications, particularly if you've promised to give products promptly.