Developing a Digital Wallet App is a good way to ensure that your business is secure and streamlined. It will allow you to accept payments in many different ways. You will be able to offer different payment options to your customers, including debit, credit and prepaid cards. These types of apps also allow for integration with various other apps.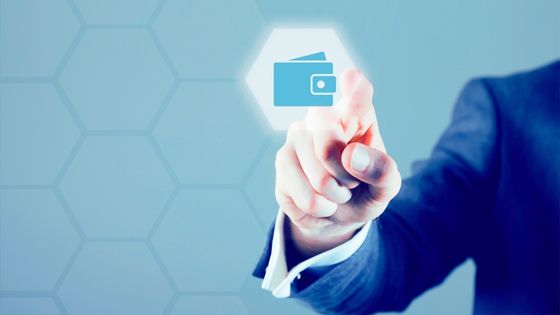 Payment features
Using a digital wallet app, you can easily send and receive money with your service provider, even without a physical credit card. This way, you can perform money transfers anywhere in the world. Using your mobile wallet allows you to make ATM cash withdrawals without a physical credit card.
Digital wallets are highly encrypted, so they are safe to use. They also offer an easy way to store payment information and access it whenever needed. The security of these wallets is boosted by biometric authentication. This authentication features facial recognition, voice recognition, and fingerprint recognition.
Some wallet apps also offer loyalty programs. This feature helps boost customer loyalty. It can be used to send discounts and promotional offers. The resulting boost in sales can help your business grow.
You can also send money to other people using a digital wallet. Using a wallet can reduce fraud cases. This feature also enables people to redeem their reward points in a more convenient manner.
Security
Whether you are looking to create a new digital wallet, or redesign your existing one, you'll need to consider a few things. These include security, features, and performance. Digital wallets are fast, reliable, and allow users to store payment information compactly. This allows them to make payments easily.
There are many apps on the market, but you need to choose one that's right for you. You may want to consider hiring a digital wallet app development company to create an app that will deliver your business the most benefits.
It's no secret that mobile wallet applications have lowered the risk of fraud and made eCommerce more convenient. But you need to make sure you have a strategy in place for protecting your customers' data. It's also a good idea to do a little market research to see what your competitors are doing.
The best digital wallet apps feature two-factor authentication to ensure that only approved users can make transactions. They are also highly encrypted, so the data stored is safe.
Integrations
Choosing the right digital wallet app development strategy can help you to get the best out of your business. These apps streamline the checkout process, manage payments, and boost your customer base. You can also customize features to make your digital wallet app unique.
Digital wallet app development involves a process that begins with defining your requirements. This can be accomplished through questionnaires, surveys, or other market research.
Once you have identified the features you need, you can begin to design a prototype for your digital wallet app. A prototype helps you to identify potential problems and improve product responsiveness. The prototype should also be aesthetically pleasing, feature-rich, and functional.
Once you have the prototype, it is time to integrate the features into your digital wallet app. The development phase begins with determining the technology and hardware you need to use for the wallet app. You will also need to choose a programming language. This will depend on the operating system you choose.
Mobile wallet development in 2022
Increasing demand for secure and hassle-free payment methods has led consumers to opt for mobile wallets. This is a payment method that enables users to store multiple forms of identification and credentials.
The major players in the mobile wallet market include banks, device manufacturers, telecom providers, and tech firms. The growing acceptance of mobile wallets is expected to drive the market growth to $14 trillion by 2022. Moreover, the global mobile wallet market is predicted to grow at a CAGR of 23% during the forecast period.
To address the market growth, financial service providers are developing client-focused products. These include payment services, mobile wallets, and e-commerce apps.
Mobile wallets are a type of contactless payment method. People can initiate a transaction by scanning a QR code with a smartphone. These codes allow people to accept payments and exchange information in seconds.
As of 2021, the global mobile wallet market was valued at $1,568 billion. The retail and e-commerce category accounted for 33% of the market share.