The demand for mobile app development is increasing day by day. Having a mobile application is beneficial in ample ways. These help businesses and strengthen customer relationships.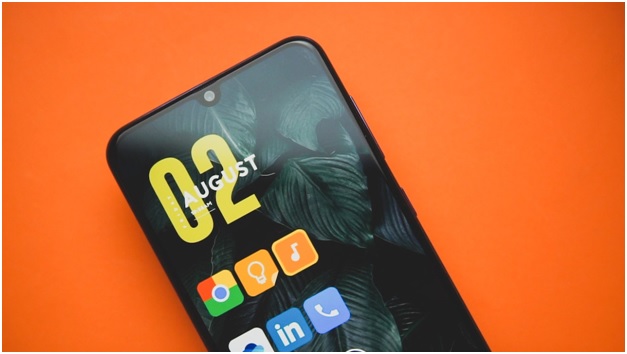 The method of hybrid mobile app development means the creation of an app compatible with multiple platforms. It is also known as cross-platform app development. As this type of app development is becoming increasingly popular, many digital agencies are offering amazing app development services to customers. All you need to do is to approach a Hybrid Mobile App Development Company and get yours in no time.
Calculating the cost of such apps is tedious. It can vary according to multiple factors.
The Cost of Hybrid Mobile App Development
Different factors affect the cost of hybrid mobile apps. From the features of the application to the type of developers, much is to be considered.
To begin with, let us consider the type of hybrid mobile apps.
Cost of Mobile Application Type
The type of mobile application helps to determine its basic features and functionality. You can consider it as the first step to estimating the cost of a hybrid mobile app.
A cross-platform application can rank from simple to complex levels. Below is a brief of its budget breakdown.
A beginner-level hybrid mobile application requires a few features. You can build it using a smaller team. Its cost May fall between 10,000 U.S. dollars to 40,000 U.S. dollars.
A medium-level hybrid mobile application is a basic one. You need a duration of four to six months to complete it. Its cost may fall between 40,000 U.S. dollars to 90,000 U.S. dollars.
A complex-level hybrid mobile application involves various features. It may require more than a year for completion and testing. Also, you will need an experienced development team for such an app. It will approximately cost 120,000 U.S. dollars or more.
Cost of App Development Stages
An app development strategy depends upon its complexity. However, a few stages will always remain the same. You may estimate the cost depending on these stages.
Operating System
While a hybrid mobile app is compatible with multiple platforms, it still requires only a single codebase. This means the applications for both platforms can be built at once.
Here, the cost of the operating system will fall between 20,000 U.S. dollars to 60,000 U.S. dollars. It may rank a little higher according to your requirements.
Administrative Services
A crucial stage of mobile app development involves administration and maintenance. Most often, companies overlook the cost of data access and application content. Experts recommend giving attention to future plans.
Hence, your strategy must involve necessary app updates and their cost. The basic features of a hybrid mobile application may include User profiles, content management, Analytics tracking, and more. Their development and design can affect the budget of your app.
User Requirements
User interface and user experience are two major concerns of mobile application development. Developers must focus on the rules and regulations of the Google Play store in the App Store while building a hybrid app. It is the best way to enhance user experience.
When focusing on the user interface design, costs may vary. It will depend on the complexities And expertise level of the team. On average, this costs between 6000 U.S. dollars to 25,000 U.S. dollars According to the user requirements.
Cost of Region-Wise App Development
Hybrid mobile app development will cost you different as per the country you were working in. It is because every app development service will charge you as per their hourly rates. Experts recommend the following price range for a few countries listed below.
| Region | Hourly Rate (In U.S Dollars) |
| --- | --- |
| United Kingdom | 80-120 |
| United States | 130-160 |
| Eastern Europe | 30-60 |
| Western Europe | 80-110 |
| Australia | 100-130 |
Besides, the hourly rates will also depend on the following factors.
The number of members involved in the app development team
The coding language used for Hybrid mobile app development
The complexity of the features involved in the hybrid mobile app
Cost of Application Maintenance
Many companies overlook the cost of application maintenance when estimating the overall app development budget. It may become a problem when your app requires an unnecessary update in the future. Any hybrid app without necessary updates will quickly fall behind with a bad user experience.
The add maintenance falls after the deployment cycle. It may cost you higher in the starting year. To estimate it, you can add the cost of notifications, Server maintenance, emergency maintenance, and developer fees.
For the first year, this cost can be estimated as 50% of the overall maintenance cost. However, for future updates, the cost will fall between 10 to 20% of the overall maintenance costs. In addition, the cost of updating application APIs will fall between 3000 U.S. dollars to 5000 U.S. dollars yearly.
Cost of the App Development Team
For the charges of a hybrid mobile app development team, the cost may vary according to expertise level.
Beginner App Developers
These developers will require some training from your side. Beginners are responsible for basic features, app maintenance, code documentation, and debugging. They will cost you 30 U.S. dollars per hour.
Intermediate App Developers
These developers are skilled enough to handle new feature requests. Also, they will easily complete most of the application design. They will cost you 60 U.S. dollars per hour.
Expert App Developers
Senior developers are experts in hybrid app development. They will be responsible for the entire app in high-quality features. These developers will cost you 120 U.S. dollars per hour.
These prices may count if you are outsourcing app development services. In the case of an in-house team, you will not have to pay separately for performance, application updates, and other features. However, it may cost you more than outsourcing agencies.
Many companies also prefer hiring freelancers for smaller projects. It depends upon your budget and app development strategy.
Final Thoughts
Mobile application development is one of the most popular demands in the industry. However, things have changed with rising technology. It is why most companies prefer hybrid mobile application development.
By calculating the overall budget, you can start your plan to compete in the market. Hybrid apps are on the rise, and they can lead businesses to success.
If you compare this app development method with conventional ones, you may surprisingly find the cost lesser for hybrid apps. Feel free to share your reviews in the comments below.
What factors do you think can influence the cost of hybrid app development? Is there any way you can build a hybrid mobile application on a budget? If you have ever built a hybrid mobile app, how much did it cost you?