In the intricate world of logistics and supply chain management, efficiency and accuracy are paramount. As businesses navigate the complex web of shipping, transportation, and deliveries, maintaining control over costs becomes a critical factor. This is where freight invoice auditing, often referred to as freight audit, steps in. In this blog post, we'll delve into the concept of freight audit, demystifying its purpose, process, and the compelling reasons why your business needs it to thrive in today's competitive landscape.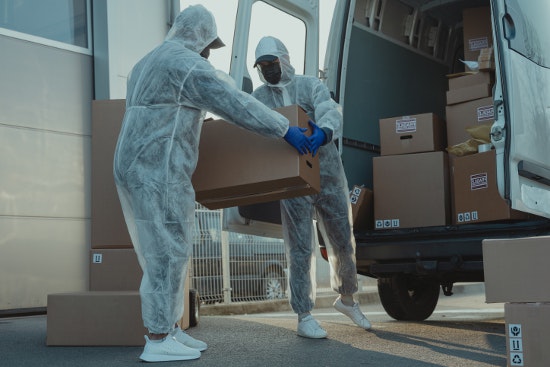 Understanding Freight Invoice Auditing
At its core, freight invoice auditing is a process designed to ensure that the charges on shipping invoices align with the terms and agreements set by the carrier and the shipper. In simpler terms, it's a meticulous review of freight invoices to identify any discrepancies, errors, or overcharges. This practice plays a crucial role in preventing financial leakage and maintaining transparency within the logistics process.
The Complex Landscape of Shipping Invoices
Freight invoice auditing is not merely about checking numbers; it involves a deep understanding of the complex world of shipping and transportation. Shipping invoices can be convoluted, laden with various charges, including base rates, fuel surcharges, accessorials, and more. Additionally, different carriers have distinct billing systems and terminologies, making it challenging for businesses to accurately assess the legitimacy of charges.
Why Your Business Needs Freight Invoice Auditing
Cost Savings: The most compelling reason to embrace freight invoice auditing is the potential for significant cost savings. Auditing invoices allows you to catch and rectify errors, duplicate charges, and overbilling. Even seemingly minor discrepancies can accumulate over time, impacting your bottom line.
Operational Efficiency: An auditing process streamlines your invoicing procedures. By identifying inaccuracies and addressing them promptly, you avoid the time-consuming and often frustrating back-and-forth with carriers to resolve billing issues.
Transparency: Freight invoice auditing promotes transparency in your financial transactions. With accurate invoices, you can confidently communicate billing details to your stakeholders, fostering trust and credibility in your business relationships.
Contract Compliance: Many businesses have negotiated contracts and pricing agreements with carriers. Freight invoice auditing ensures that carriers adhere to these agreements, preventing deviations and unexpected charges.
Data-Driven Decision Making: Accurate and well-organized invoice data can provide insights into your shipping patterns, costs, and carrier performance. This data can be leveraged to make informed decisions that optimize your supply chain operations.
Resource Allocation: By entrusting the auditing process to professionals or utilizing specialized software, you free up your internal resources to focus on core business activities rather than poring over invoices.
Navigating the Auditing Process
The freight invoice auditing process involves several steps to ensure accuracy and efficiency:
Data Collection: Gathering all relevant invoice data is the starting point. This includes detailed information about shipments, carriers, charges, and agreements.
Comparison: The collected data is then compared against the negotiated terms, contracts, and industry standards. Discrepancies and errors are flagged for further investigation.
Dispute Resolution: In case of discrepancies, the auditing team or software initiates a dispute resolution process with the carrier to rectify errors or inaccuracies.
Reporting: A comprehensive report is generated detailing the audit findings, discrepancies, resolutions, and cost savings. This report provides valuable insights into your shipping expenses.
Implementation of Changes: After discrepancies are resolved and corrections are made, accurate data is used for accounting and financial reporting.
The Future of Freight Invoice Auditing
As businesses continue to seek ways to enhance efficiency and reduce costs, the role of freight invoice auditing is poised to grow. Advancements in technology have led to the development of sophisticated auditing software that can streamline and automate the auditing process. This not only improves accuracy but also expedites the identification and resolution of discrepancies.
Looking ahead, the future of freight invoice auditing is intertwined with technological advancements. As industries embrace automation, artificial intelligence, and data analytics, the auditing process is expected to become even more streamlined and efficient. Here are a few key trends that will shape the future of freight invoice auditing:
Advanced AI-Powered Auditing: Artificial intelligence will play a pivotal role in auditing processes. AI-powered tools can quickly analyze large sets of data, flag discrepancies, and even predict potential errors before they occur.
Real-Time Auditing: With the integration of IoT (Internet of Things) devices and sensors, real-time data tracking will become more prevalent. This will enable auditors to monitor shipments, routes, and charges in real-time, minimizing the chances of errors going unnoticed.
Blockchain Technology: Blockchain has the potential to revolutionize auditing by creating an immutable, transparent, and tamper-proof record of all transactions. This technology could eliminate disputes and provide a comprehensive audit trail.
Data Analytics for Insights: Auditing data will not only be used for discrepancy identification but also for gaining valuable insights. Businesses can analyze trends, carrier performance, and shipping patterns to make informed decisions that optimize their supply chain.
Enhanced Integration: Auditing processes will become more integrated with other supply chain management tools. This seamless integration will provide a holistic view of logistics operations and financial transactions.
Conclusion
Freight invoice auditing, once a process primarily focused on ensuring billing accuracy, has evolved into a strategic tool for businesses to optimize their logistics operations and control costs. With the increasingly complex landscape of shipping charges and the potential for errors, businesses cannot afford to overlook the importance of accurate invoicing.
The benefits of freight invoice auditing extend beyond cost savings to encompass operational efficiency, contract compliance, transparency, and data-driven decision-making. As technology continues to advance, the auditing process is poised to become even more sophisticated, leveraging AI, real-time data, and blockchain to enhance accuracy and streamline operations.
In today's competitive business landscape, where supply chains span the globe and efficiency is paramount, embracing freight invoice auditing is a strategic move that can set your business apart. It ensures that you're not just shipping products, but you're also shipping confidence, accuracy, and transparency. So, whether you're a small business or a large enterprise, demystifying freight audit and incorporating it into your logistics strategy will undoubtedly contribute to your success in an ever-evolving marketplace.