The NDIS (National Disability Insurance Scheme) lets participants manage their funding in three ways:
They can do it themselves.
They can let a government agency do it.
They can choose an NDIS plan manager.
An NDIS plan manager will help you with your funding but allows you to make your own choices. Picking the best NDIS plan manager is a big decision because it can impact how good your support and services are. Here are some tips to help you find the right NDIS plan manager.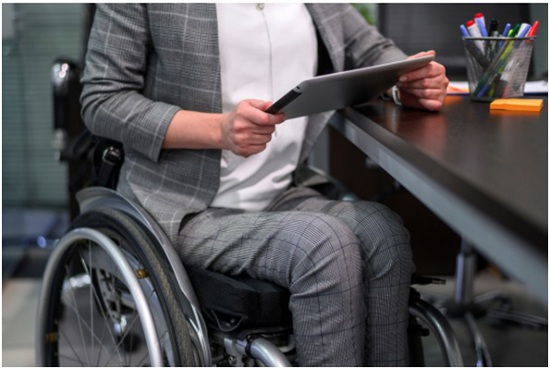 Understanding NDIS Plan Management
NDIS plan management aims to guide you with your funds so you can use them well. A good NDIS plan manager lets you do these things:
Choose from different registered and unregistered service providers.
Look at your plan and see how you are using your funding.
Handle your funding and administrative requirements.
An NDIS plan manager helps you with the administration part of your plan. It leaves you more time and energy to focus on your main task – achieving your goals.
Find Out Your Requirements and Goals
Knowing your requirements and goals is critical, which will help find suitable NDIS plan management. It will help you identify what type of support and services you need and what qualities you are looking for in an NDIS plan manager.
For choosing the best NDIS plan management provider, you need to consider the following vital questions:
What are your goals and expectations under the NDIS?
What type of support and services do you need?
How do you like to talk to your NDIS plan manager?
What degree of involvement do you want in your plan management?
What's more important to you: quality, cost, or timeliness?
Answering these questions will give you a clear picture of what you want. It will help you look at different NDIS plan management providers and decide which is the best for you.
Look at Different NDIS Plan Management Providers
After determining your wants and goals, you must research and look at potential NDIS plan management providers. Here are some ways to accomplish it:
Look at the NDIS website to find registered NDIS plan management providers in your area.
Ask for recommendations from your support coordinator, other participants in the NDIS, or local disability organisations.
Go through other people's testimonials and online reviews about NDIS plan managers.
Call or email NDIS plan management providers about their services, experience, and charges.
When researching potential NDIS plan management providers, look at their reputation, qualification, and experience. And consider factors such as: how responsive they are, how their communication is, and whether they are available.
Assess Plan Management Provider's Experience & Qualifications
When assessing a plan management provider, consider their qualifications and experience. Look for evidence of their expertise and knowledge in managing NDIS plans and acquaintance with the local disability sector. Here are some crucial questions you should ask:
For how many years have they been providing NDIS plan management services?
What accreditations do they hold?
How much experience do they have working with NDIS participants with similar needs and goals?
Are they acquainted with the local disability sector and have healthy relationships with other service providers?
When you check these things, you'll know if they can manage your NDIS plan effectively.
Communication & Customer Service
Communication and customer service are crucial when selecting an NDIS plan management provider. You want to work with a helpful, responsive, and supportive manager who communicates with you and fits your requirements and preferences.
Here are some questions you need to clarify:
What communication modes do they provide: e.g., online portal, email, or phone?
How fast do they revert to requests and queries?
Do they offer regular updates on your plan and funding?
How do they deal with concerns or complaints?
If the provider delivers prompt communication and customer service, you can rest assured that you'll receive the support and assistance you need throughout the plan management process.
Evaluate Whether You Can Uphold Choice
You should be able to choose providers you want to work with and oversee your plan's funding, and you are not bothered or left to remit provider payments. The NDIS plan manager will work with you to maximise your funds and ensure your resources are best used. You can select the providers within your budget to provide you with the best services. Ultimately, you can determine how you'd like your plan managed right from the beginning.
Find Someone Trustworthy
When looking for an NDIS plan manager, ensure they are someone you can trust. Your plan manager should make you feel comfortable and safe. You can ask or read reviews online if you want to know what others think about them. Furthermore, if they can establish trust, ask all your questions for a clearer picture.
Efficient & Quick Process
Check with your plan manager about payment conditions. You want to ensure they will pay your service providers on time and are trustworthy with payments. As a suitable baseline, payment processing should get completed within three business days.
Your NDIS Plan Manager
Determining the ideal NDIS plan manager is crucial to ensure top-notch assistance for you or your dear ones within the NDIS framework. When choosing a plan manager, it's vital to consider elements like experience, qualifications, communication abilities, and adaptability. With the appropriate provider, you can relish the advantages of NDIS and make your dreams come true. Take your time to thoroughly research before finalising your choice, as this will help you find a provider that satisfies your requirements.