In healthcare, where appointments can be rushed, and personalized attention can sometimes be lacking, a unique model called concierge medicine is gaining popularity. Concierge medicine offers patients a personalized and more attentive healthcare experience.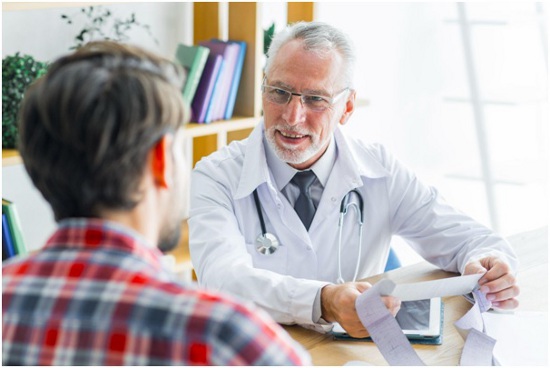 Here, we will explore the concept of concierge medicine, what it entails, its benefits, and how it differs from direct primary care. Let us delve into how concierge medicine changes the approach patients receive medical care.
What Exactly is Concierge Medicine?
Concierge medicine is a medical practice that emphasizes close doctor-patient relationships, providing enhanced care through a membership-based model. Doctors who practice concierge medicine limit the number of patients they see, allowing them to spend more time with their patients.
Benefits of Concierge Medicine
Concierge medicine in San Francisco provides numerous advantages for patients; let us glance over it:
Personal Attention: Concierge patients obtain personalized, patient-centered care with minimal issues for making and attending appointments. And patients receive undivided attention from doctors, leading to better diagnoses and treatment.
Preventive Care: With more time to discuss health goals, doctors can focus on preventive measures and guide patients accordingly.
Convenience: Faster appointments and easy access to doctors are particularly beneficial for busy individuals. This level of convenience you may not get with direct medicine.
Customized Approach: Tailored treatment plans and healthcare strategies are designed according to individual needs.
What Can Patients Expect from Concierge Practices?
In a concierge practice, patients can anticipate a range of benefits, including:
Extended Appointment Times: It facilitates a holistic understanding of the patient's health, considering physical, emotional, and environmental aspects. This broader perspective enables doctors to recommend treatments that resonate with each patient's unique circumstances.
Prompt Access: Faster appointments and reduced wait times lead to quicker diagnosis and treatment plans.
Personalized Care: Doctors can get to know their patients on a deeper level, considering their unique medical history and preferences, concluding in a healthcare journey that resonates on a personal level.
Preventive Focus: In concierge medicine, there is enough time to discuss immediate health concerns and preventive measures. Doctors can devote time to educating patients about proactive strategies for maintaining good health and preventing future issues. This focus on prevention contributes to the patient's long-term well-being.
● 24/7 Communication: Some concierge practices allow patients to communicate with their doctors outside of office hours.
How Does Concierge Medicine Differ from Direct Medicine
Although direct medicine and concierge medicine terms are often used interchangeably, they have distinct differences.
Concierge Medicine:
It involves a premium membership fee for personalized care.
It focuses on building strong doctor-patient relationships.
It offers better services and amenities, such as easy-to-get doctor's appointments, longer appointments, and better communication.
Typically, it has a limited number of patients.
Direct Medicine:
It does not need a membership fee. Instead, a fee is charged for service.
It strives to streamline administrative tasks, lowering overhead costs.
A direct interaction takes place between doctors and patients, encouraging transparency.
The number of patients is unrestricted, so you may have to wait longer for your appointment.
How Much Does Concierge Care Cost?
The cost of concierge care can vary widely based on location (where you live), services offered, and depends on specific practices. Annual fees can range from $1,500 to $3,000 or more. This fee covers enhanced services and personalized care beyond traditional medical practices.
Final Thoughts
Concierge medicine represents a shift towards a more patient-centered healthcare approach. Concierge doctors can focus on providing quality patient care, build and maintain strong relationships. Patients who value personalized attention, extended appointment times, and streamlined communication are finding concierge medicine to be an appealing option. As healthcare evolves, concierge medicine offers a unique solution prioritizing individual needs and preferences.