Raksha Bandhan is a special occasion for siblings and cousins. They eagerly wait for this day to come to celebrate most of it. Where the brothers wait for their sisters to bond the tie, the sisters wait for their surprise gifts for the rakhi.
This occasion is memorable for all ages; whether they are kids or adults, the relationship between a brother and sister always remains the same, unconditional love and endless banter.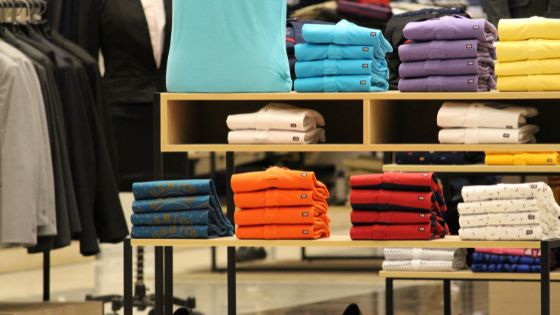 In this Raksha Bandhan of 2022, celebrate the occasion with a new style of customized T-shirts. It can be given as a gift as well or can be worn as matching paired T-shirts.
If you are looking for a customized T-shirt for your brother, choose a customized T-shirt for men, and if you are looking for your sister, choose women. However, even children or kids can have their own matching customized T-shirts.
Why choose customized T-shirts?
This might be a question in your mind that why should you choose customized T-shirts for Raksha Bandhan? What is so special about this?
Well, maybe they are just a T-shirt, but their power can turn the day into a memorable one. How?
Let's have a look.
Fashionable:  some parents use matching clothes and accessories for their kids from the day they are born. It's because it makes them happy to see their children pairing and makes them feel glad to have a bond. That's why this habit remains in them, and they look for something unique yet creative, like a matching cloth. When the kids grow up, their fashion sense changes, and sometimes they refuse to match clothes. Still, nobody has the power to deny customized garments, as they are unique and very creative, and one can design their outfit with their own design idea or color combination.
Makes you feel connected: Raksha Bandhan day is witnessing the love and connection between a brother and a sister. A brother is always ready to protect her sister from the harsh world and evil power, whereas the sister always prays for his brother's good health and safety. And the love between the two of them remains the same for each other, and no power can beat that. Though siblings always spend their time quarreling or fighting with each other, at the end of the day, they can't live without the other one. So when they wear something matched, not only do they feel happy for getting cool clothes, but it creates an invisible thread to make them feel connected with each other; this way, they feel more loved, more connected, and more blessed to have a brother or sister.
A creative idea: the idea of customized t-shirts are totally unique; that's why most people love them. We all wore T-shirts available at malls or the market, but they don't have the product as our personal choice. But here, one can easily design their own T-shirt with handcrafted artworks like paintings, cartoons, characters, doodles, colors, and more. Even one can choose what type of quote they want in their outfit. Designing a customized T-shirt is as easy as ABC. So no need to worry about that.
Where to get yours?
If you can't understand among the thousand available brands online, don't worry; we have your back. WYO (wear your opinion) is one of the best leading apparel brands that specialize in their niche in customized T-shirt for men, women, and kids. But they are not only notable for this.
WYO is special because of its service and quality, and designs. The main problem with apparel brands is that they show and deliver something different. That's why people don't want to trust online cloth sellers. And WYO is a brand that is well known for its quality products and accuracy. That means you will get the same color, same size, and same quality shown to you in the pictures. The living proof is their customer reviews that are readily available on their official website.
Another reason is that they are pretty affordable. Brands that make unique products are mainly selling them in price due to high demand, but WYO has kept that in their mind and makes outfits for everyone so that anyone can afford them, even a college student with no part-time job.
WYO has the most talented designers who craft unique designs and templates. You can choose from them or also create your own. They focus on every occasion and celebration and make them their theme design, which means one can easily choose customized outfits for different events.
Types of customized T-shirts available in WYO
Customized T-shirt for men: WYO has a variety of customized T-shirt for men. not only T-shirts but hoodies, full sleeves, sweatshirts, oversized, and many other super stylish options to choose from. If you want to gift your brother one of them, check out their website to know more.
Customized T-shirt for women: WYO hasn't bound their outfits in T-shirts; that's why they have T-shirts as well as dresses, nightwears, crop-tops, bottom wear, off-shoulder, hoodies, and other fantastic options.
Custom printed full sleeve: WYO has a wide range of custom printed full sleeve T-shirts for everyone. They are best for winters or cold breezy weather, and their design makes them different from others.
Custom printed Sweatshirt: another super stylish incredible option is a custom printed sweatshirt. These are best for teens and young with exceptional taste in outfit choices. As these are trending and look super cool, one can design them as their choice and then flex their outfit.
Custom printed sleeveless: these are the most common design in T-shirts, and we all wear them daily. However, give your custom printed sleeveless T-shirt with WYO and be more creative.