An Integration Engine's Function in Contemporary Healthcare
Utilize a modern integration engine to scale more wisely.
An interface engine's job should make it possible for IT specialists with a variety of skill sets to deliver high-quality interfaces more quickly in the connected healthcare environment of today. An integration engine should make it easier to connect to remote care facilities (such as doctor's offices, labs, and radiology centers, etc.), use the data to enhance operations, enable the adoption and use of new technology that enhances caregiver workflows, and use data to connect patients to their care.
The function of an integration engine is explicated in these two statements.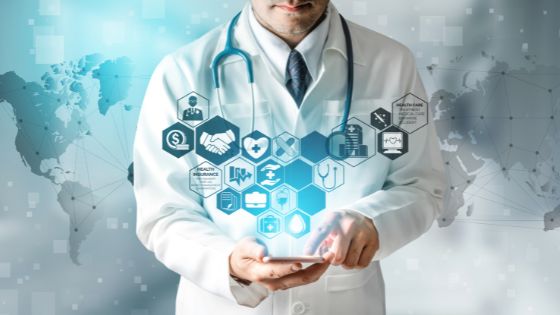 Investigating this criteria is crucial if you want to get the most out of your healthcare integration infrastructure and make sure it is suitable for both the data demands of the present and those of the future.
A modern interface engine's primary functions
Efficiently migrate EHRs and integrate new applications. IT teams must be able to quickly integrate new EHR connections or applications into their infrastructure.
Quickly and confidently deploy. Deliver tested, deployable interfaces in a few hours or minutes as opposed to days, weeks, or months.
Promote new interfaces smoothly. With a few clicks, quickly transition tested interface mapping and processing logic into production. If necessary, go back to an older interface version.
Maintain native disaster recovery and high availability. Make sure that processing of data doesn't stop in the event of emergencies or downtime.
HL7 FHIR and web APIs are used to exchange data. Use the most up-to-date data exchange standards to securely and effectively exchange data.
Workflows should prioritize patient care. Make logical workflows that notify the appropriate individuals when issues happen.
Every interface's status can be easily tracked. Every interface's status within the company can be easily known.
Give colleagues who have access to the data access. Give executives, managers, and analysts access to personalized views of their interfaces and workflows.
Make interface work enjoyable. Increase productivity and job satisfaction with robust features that are simple to use.
Excel in a setting with hybrid integration. Data integration between on-premises and cloud systems
Top interface engines
The HL7 interface engine you choose for your healthcare organization will have an impact on how easily clinical data, administrative data, and financial information are transferred. The data that circulates through healthcare facilities is used to enhance staff productivity, patient care, and internal operations.
In order to best ensure that your company achieves perfect interoperability, it is imperative to be aware of the characteristics and functions of the leading HL7 interface engines.
Iguana Integration engine
Iguana integration solutions, which handle all international data standards and message formats, are created exclusively for the healthcare sector. The use of Iguana HL7 Engine enables healthcare organizations to communicate medical data with any system, gadget, or application more easily.
Features of Iguana HL7 Interfaces:
Total cost of ownership is cheaper.
Up to 50% more quickly than previous HL7 integration engines, faster insertion times.
created with excellent performance in mind
More rapid, scalable, and dependable a product that is more reliable and predictable.
Corepoint Integration Engine
Corepoint offers healthcare organizations a more straightforward method for departmental interoperability. Corepoint has a long history of performing critical healthcare interface work with skill. Corepoint characteristics:
Usefulness: Healthcare businesses can streamline integration with Corepoint with little to no code.
Speed to value: When system upgrades, migrations, or platform changes are made, data integrity and interoperability are upheld both internally and externally.
Support and Scalability: Using particular Microsoft technologies, scaling up operational information, configuration, and throughput is possible.
Exchange of healthcare data that is affordable.
Mirth Integration Solutions
DICOM, HL7, ANSI X12, XML, and ASCII are just a few of the standards and data formats that Mirth (NextGen Connect) processes. The open-source integration tool Mirth was created to integrate message standards into systems. The HL7 V2/V3 messaging protocols are used by Mirth, an HL7 integration solution. Mirth Integration Solutions's features include:
Services and support are offered, including advanced certification training classes, access to developer Q&A, and direct 24/7 assistance.
advanced capabilities.
Low total cost of ownership – Businesses are not charged extra for scalability of interfaces.
No restrictions on interfaces; limitless interoperability.
Cloverleaf Interface Engine
The Cloverleaf integration suite facilitates clinical data transfer to enhance corporate processes and patient outcomes. Healthcare organizations, ACOs, labs, medical devices, and HIEs are provided with the clinical integration basis. Cloverleaf integration suite features include:
Provides the choice of a ready-made FHIR solution
Worldwide implemented in 36 countries
There is also a healthcare API Gateway.
Implementing virtualization for both public and private clouds.
Rhapsody Interface Engine
An all-inclusive interoperability solution with customizability is the Rhapsody HL7 interface engine. For healthcare businesses who want the freedom to code and develop systems internally, this interface engine is perfect. Rhapsody engine characteristics:
More flexibility, improved efficiency, and The Rhapsody integration engine is completely customizable and intended specifically for the healthcare sector.
There are coding options, including REST JSON support and FHIR-specific options, which together offer a framework for creating innovative FHIR-established systems.
Rhapsody may be used all over the world thanks to a powerful toolset that makes it possible to build complex integrations and is widely used.
Customer service is offered around-the-clock on-site or in the cloud.
For the purpose of integrating healthcare systems and synthesizing data using HL7 and other standards, KPi-Tech's skilled developers offer Interface Engine services. To identify the best custom or proprietary interfacing solutions, we combine extensive examinations of older healthcare networks with HL7 technology. Among the interface engines we integrate with are Lyniate (Corepoint), Orion Health (Rhapsody), Infor (Cloverleaf), Mirth (Connect), Cerner (OPENLink), and others.