Financial troubles and debt burdens can feel like a stifling trap, leading many to search for relief options to regain control over their finances. Two popular solutions are Credit Repair and Debt Settlement. While both approaches aim to alleviate financial stress, they serve different purposes and follow diverse mechanisms. Knowing the distinctions and implications of each can help you make an informed decision on which route is right for you.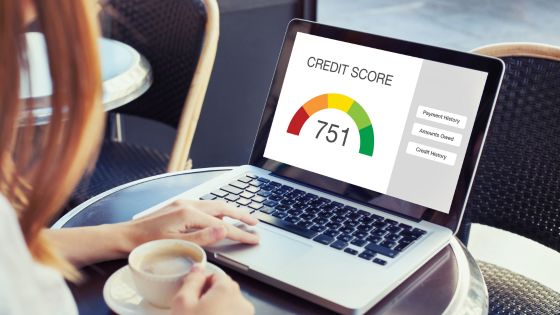 Credit Repair: A Closer Look
Credit repair is the process of addressing and rectifying inaccuracies and discrepancies on your credit report. The focus is on resolving errors, outdated information, and unsubstantiated accounts that can negatively impact your credit score.
How it Works:
Credit repair agencies work with credit bureaus and your creditors to dispute inaccuracies on your credit report. They seek to have erroneous information corrected or removed, ultimately improving your credit score.
Pros:
Enhanced Credit Score: Correcting inaccuracies can lead to an improved credit score, opening doors to better loan terms and interest rates.
Long-term Impact: Maintaining an accurate and clean credit report has long-lasting positive effects on your financial health.
Preventive Measure: Regular monitoring can prevent identity theft and fraud by early detection of unauthorized activities.
Cons:
Costs: Credit repair services often charge monthly fees which can accumulate over time.
Limited Scope: It doesn't address the actual debt; it only corrects reporting inaccuracies.
Time-consuming: The process can be lengthy, taking several months to see significant improvements.
Debt Settlement: An Overview
Debt settlement, on the other hand, is focused on negotiating with creditors to reduce the total amount of debt owed. It's a suitable option for those struggling with a substantial amount of unsecured debt, like credit card debt.
How it Works:
Debt settlement companies negotiate with creditors on your behalf to agree on a reduced amount that will be considered as payment in full. Typically, you stop making payments to your creditors and instead deposit money into a separate account managed by the debt settlement company. Once enough funds have accumulated, the company uses the amount to settle your debts.
Pros:
Debt Reduction: It can significantly reduce the total debt amount, offering financial relief.
Avoidance of Bankruptcy: Successful debt settlement can help avoid the severe consequences and stigma of bankruptcy.
One Monthly Payment: Consolidation of debts into one manageable monthly payment eases the mental burden.
Cons:
Credit Score Impact: Missing payments during the negotiation process will negatively impact your credit score.
Tax Liabilities: Forgiven debt may be considered as taxable income by the IRS, leading to additional tax obligations.
Fees: Debt settlement companies charge fees, usually a percentage of the debt enrolled or of the amount forgiven.
How to decide which is Right for You?
Assess Your Financial Situation
Determine whether your primary concern is improving your credit score or reducing your overall debt. If inaccuracies on your credit report are your main concern, credit repair might be the way to go. However, if you are drowning in unsecured debt, debt settlement could be the more effective solution.
Evaluate Your Debt Structure:
Credit repair is generally more suitable for those with a stable income and manageable debt levels but facing issues due to inaccuracies in their credit reports. Conversely, debt settlement is ideal for those dealing with unmanageable amounts of unsecured debt.
Consider Long-term Impact:
Credit repair has long-term benefits in maintaining your credit health, crucial for securing loans or mortgages in the future. Debt settlement provides more immediate relief but can have lasting repercussions on your credit score and overall financial stability.
Seek Professional Advice:
Consulting with financial advisors or credit counselors, especially those specializing in credit repair in Dallas, TX, can provide personalized advice based on your specific circumstances. They can guide you through the pros and cons of each option and help create a tailored plan to address your financial concerns.
Weighing the Trade-offs
After understanding the nuances of credit repair and debt settlement, weighing the trade-offs of each option is crucial.
Consider Future Financial Goals
When debating between credit repair and debt settlement, reflect on your future financial goals. If homeownership, acquiring loans with favorable interest rates, or maintaining optimal financial health are in your plans, prioritizing credit repair may be worthwhile.
Analyze Financial Behavior
Your spending habits and financial management can help you decide which option is more sustainable. Credit repair could be more beneficial if you generally maintain responsible financial behavior but have inaccuracies impacting your credit score. Conversely, if your financial habits have led to unmanageable debt, seeking a debt settlement may address the root of the problem more effectively.
Legal Implications
Both credit repair and debt settlement come with their own set of legal considerations.
Credit repair is regulated by the Credit Repair Organizations Act, which ensures that credit repair companies adhere to certain standards and do not deceive consumers. They are prohibited from demanding advance payments before services are provided.
On the other hand, debt settlement programs should make you aware of your rights as a consumer and be transparent about the potential negative consequences, like tax implications and the impact on your credit score.
A Closer Look at Time Frames
In credit repair, rectifying errors may bring about quicker improvements in your credit score, but fully reaping the benefits of a clean credit report can take time. Maintaining timely payments, reducing credit utilization, and managing new credit responsibly will gradually elevate your credit score.
Conversely, debt settlement can be a protracted process. It usually takes years to save enough money to settle the debts, and during this time, your credit score may plummet due to missed payments. However, once the debts are settled, it can offer a fresh start to rebuild your financial life.
Psychological and Emotional Aspects
The psychological relief afforded by these options should not be underestimated. The continuous stress from mounting debts can be debilitating. Credit repair can offer peace of mind by ensuring your credit report accurately reflects your financial behavior.
On the other hand, achieving a successful debt settlement can feel like a weight lifted off your shoulders, enabling you to move forward without the constant worry of unmanageable debt hanging over your head. However, the journey can be stressful, with collection calls and the possibility of lawsuits from creditors.
Final Thoughts
When caught between the rock of debt and the hard place of financial stability, every decision counts. Credit repair and debt settlement offer distinctive paths to financial solvency, each with its own set of advantages, disadvantages, and implications.
Deciding the right approach depends on individual financial conditions, future goals, and personal preferences. A thorough analysis of your financial standing, and meticulous consideration of your needs and objectives, coupled with professional advice, will aid in steering your financial ship back to the shores of stability.
In the end, whether through the meticulous path of credit repair or the relief-providing avenues of debt settlement, the objective remains to regain control, find financial peace, and build a secure, prosperous future. Choosing wisely between credit repair and debt settlement is the first step towards this financial tranquility and independence.