Temu is a newer e-commerce site that offers great deals on a variety of products. While many enjoy shopping on Temu, others may decide they no longer want an account with the site. Deleting your Temu account is easy to do but there are a few things to keep in mind first.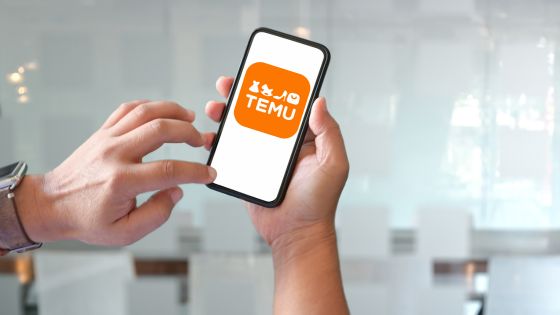 Why You May Want To Delete Your Temu Account?
There are several reasons why someone may no longer want to have a Temu account:
You don't shop on Temu anymore. If you haven't made a purchase on Temu for a long time, keeping your account open is pointless. Delete it to protect your data.
You want to create a new account. Maybe you want to start fresh with a new Temu account and email address. Deleting your current account allows for this.
Too many emails. Temu may send what feels like an overwhelming amount of promotional and transactional emails. Unsubscribing helps but deleting the account takes you off their mailing list.
Security concerns. If there was suspicious account activity that makes you uneasy about security, deleting the account protects your info.
You prefer other sites. Perhaps you have found better deals and a shopping experience you like more on Amazon, Walmart or other e-commerce platforms. There are also offers like Walmart $300 coupon due to which people look for alternatives of Temu. Closing your Temu account helps avoid impulse Temu purchases.
No matter the reason, Temu makes it straightforward to delete your account if you no longer want to be a member.
How To Delete Your Temu Account?
Deleting your Temu account is a quick and easy process:
Log into your Temu account on the Temu website or mobile app. Make sure you are on the account you wish to delete.
Click on the profile icon in the top right corner of the screen.
Select "Settings" from the dropdown menu.
Scroll down and click on "Deactivate Account" under the Account Settings.
Temu will ask why you are deactivating. Select your reason for deleting from the dropdown menu.
Click "Deactivate" to confirm you want to proceed with permanently deleting your account.
A final popup will appear asking you to confirm account deletion. Click "Yes" to verify and delete.
Once these steps are complete, your Temu account will be permanently deactivated and deleted. You will no longer be able to log in or have access to previous orders and account details.
What Happens When You Delete Your Temu Account?
Once you delete your account, here is what takes place:
Your Temu login credentials will no longer work. You cannot reactivate the deleted account.
Temu will immediately delete all personal data associated with the account, including order history, saved payment methods, and personal info.
If you have any bonus included Temu $50 sign up bonus, everything will go in vein.
You will be unsubscribed from all Temu marketing and promotional emails.
Your shopping cart and Wish List will be erased, along with any unredeemed Temu coupons.
You cannot merge your deleted Temu account with another account. All account activity and data is permanently gone.
If you used Facebook to login to Temu, that connection is removed when the account is deleted.
Essentially, permanently deleting your account completely severs your relationship with Temu as an online shopping platform. All of your information and account history is erased.
Can You Recover A Deleted Temu Account?
Unfortunately, once your Temu account is deleted it is gone forever. There is no way to recover or reactivate a deleted Temu account.
The account deletion process is designed to be permanent and irreversible for privacy and security reasons. Temu wants to ensure all user data is erased when someone chooses to close their account.
If you change your mind later and want to shop on Temu again, you'll have to create an entirely new account with a different email address. You cannot reinstate a closed account.
For this reason, be 100% sure you want to proceed before deleting your Temu account for good. There is no going back after your account is deactivated.
Tips Before Deleting Your Temu Account
To avoid losing any important data or details, follow these tips prior to deleting your Temu account:
Review your order history and save any order confirmations or details that you may want records of.
Make sure there are no pending orders or open returns/exchanges on the account.
Confirm you have no Temu coupons or gift cards left on the account that still need to be used.
Change the email and password on any other accounts that may be using the same credentials as your Temu account.
Make sure your payment information is removed if stored on your Temu account for future checkouts.
Sign up for an account with another shopping site if you think you may want to continue shopping online. This makes the transition from Temu smooth.
Taking these steps allows you to tie up any loose ends with your Temu account before removing all traces of it permanently.
How Long Does It Take For Temu To Delete My Account After I Deactivate It?
Your Temu account will be deleted automatically after going through the account deactivation process. It occurs almost instantaneously.
Can I Delete My Temu Account If I Still Have An Active Order Or Open Return?
No, you cannot delete your account if you have any pending activity on it. You must wait until all orders, returns or exchanges are fully processed and complete.
What If I Change My Mind – Can I Reactivate My Deleted Temu Account?
Unfortunately no, once you delete your Temu account it is gone forever and cannot be retrieved or reactivated. You would have to create a brand new account.
Will Temu Delete My Saved Payment Information When I Cancel My Account?
Yes, all personal data including payment details are erased immediately when you permanently delete your Temu account.
If I Deleted My Facebook Account Connected To Temu, Does That Also Close My Temu Account?
No, deleting your Facebook does not deactivate your Temu account. You have to manually go through the Temu account deletion process to fully close it.
Can I Merge My Temu Account With Another One Before Closing It?
No, Temu does not allow accounts to be merged. You cannot transfer data from one account to another prior to closure.
Conclusion
While Temu aims to provide a convenient and affordable shopping experience, it allows users the control to permanently delete their accounts anytime. If you no longer wish to maintain a relationship with Temu, erasing your account is simple and immediate.
Just be sure to take care of any outstanding orders or details ahead of time. Once your Temu account is deactivated, there is no way to restore it. Deleting your account means saying goodbye to Temu and your data forever.