When it comes to intimate relationships, sexual performance plays a significant role. The ability to sustain a fulfilling and lasting experience in bed is a matter of pleasure and emotional connection. As science delves deeper into the intricacies of human physiology, psychology, and sexual health, a clearer understanding of the factors that contribute to long-lasting performance has emerged. This article explores the science of stamina, shedding light on the various aspects that influence long lasting performance and endurance.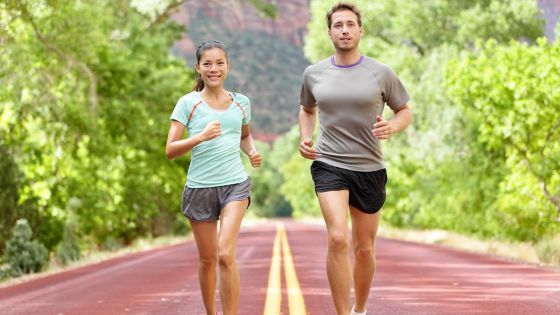 Physiological Factors
At the heart of stamina lies the intricate interplay of physiological factors. One of the critical determinants is cardiovascular health. A healthy heart and circulatory system ensure adequate blood flow to the genital area, which is crucial for maintaining an erection and prolonging sexual activity. Regular exercise, a balanced diet, and maintaining a healthy weight can contribute significantly and help one maintain cardiovascular health, thus positively impacting stamina.
Another critical element is hormonal balance. Testosterone, often called the "male hormone," influences sexual desire and stamina. Testosterone levels tend to decline as men age, potentially affecting both libido and endurance. However, under medical guidance, one can manage hormonal imbalances through lifestyle adjustments, medications, or hormone replacement therapy.
Psychological Factors
The connection between mind and body is undeniable, and this holds true in matters of sexual performance as well. Psychological factors play a substantial role in determining stamina. Anxiety, stress, and performance-related pressure can all contribute to premature ejaculation or difficulty maintaining an erection. Addressing these psychological factors through relaxation techniques, mindfulness practices, or even seeking therapy can profoundly impact long lasting performance.
Communication and Emotional Intimacy
In the quest for enduring performance, communication and emotional intimacy should not be overlooked. A strong emotional connection with a partner can increase comfort, trust, and relaxation during sexual encounters. Open and honest communication about desires, boundaries, and concerns can alleviate anxiety and provide a more enjoyable and prolonged experience.
Practices and Techniques
Various practices and techniques have been developed to enhance stamina and prolong sexual activity. For instance, the "start-stop" technique involves briefly stopping stimulation when nearing climax and then resuming after the urge subsides. Similarly, the "squeeze" technique entails applying gentle pressure to the base of the penis to delay ejaculation. These techniques can effectively help in long lasting performance but require practice and patience.
Lifestyle Choices
Lifestyle choices have a profound impact on sexual performance and stamina. Unhealthy habits such as excessive alcohol consumption, smoking, and drug use can negatively affect sexual function. Moreover, lack of sleep and chronic fatigue can contribute to decreased stamina. Prioritizing a healthy lifestyle that includes adequate sleep, a balanced diet, regular exercise, and stress management can significantly improve sexual health and endurance.
Medical Interventions
Medical interventions can provide effective solutions for individuals who struggle with severe performance issues. Medications like selective serotonin reuptake inhibitors (SSRIs) have been used off-label to delay ejaculation. Additionally, medical professionals may recommend specific therapies or treatments tailored to individuals' unique needs, helping them regain confidence and satisfaction in their sexual experiences.
Conclusion
The science of stamina offers insights into the intricate web of physiological, psychological, and emotional factors contributing to long-lasting bed performance. Recognizing the role of cardiovascular health, hormonal balance, psychological well-being, communication, and lifestyle choices can empower individuals to take control of their sexual health and enjoy fulfilling intimate relationships. As science advances, a comprehensive understanding of stamina's dynamics will undoubtedly lead to more effective strategies and interventions. Fostering a holistic approach encompassing physical and emotional well-being is vital to achieving enduring satisfaction and intimacy.