When choosing the perfect flooring for your home, it is essential to weigh all the options. Carpet flooring is a popular choice for living rooms for various reasons. It is soft and comfortable, making it ideal for rooms where family members spend a lot of time on.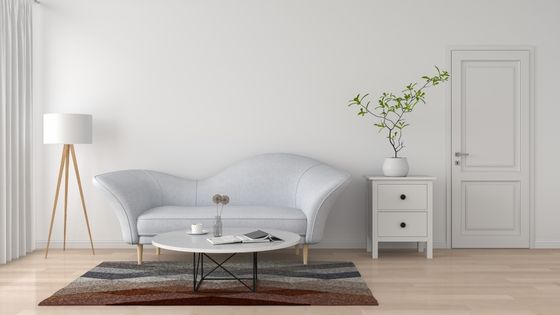 Carpet is also inexpensive and easy to install, so it's an excellent option for budget-conscious homeowners. This flooring material also helps improve the look and feel of any space. But with so many different types and carpet styles available, it can be hard to know where to start. Here are a few things to remember when choosing the perfect carpet flooring for your living room.
1. Ease of Cleaning
If your family eats snacks or your children typically play with messy stuff in your living room, spills and stains are bound to happen in this area. So, having easy-to-clean and maintain flooring for this space makes sense.
Nylon is one of the easiest to maintain among carpeting materials. Stains can be quickly removed from this type of carpet. Also, it generally retains its original appearance after cleaning. Choosing a carpet flooring with a lifetime stain warranty for heavily used family rooms would also be best. If you want more peace of mind, select one with a "no exclusion" policy. This warranty also covers bleach or pet accident stains.
2. Fiber Type
A carpet's fiber material affects its durability, look, and feel. Here's a guide to different carpeting fiber types:
Nylon – The most popular synthetic carpet is resistant to wear and tear, rot, mold, and mildew. Plus, this fiber material retains its color well over time. With proper care, it can last up to 12 to 15 years. The only downside of using this carpet type is that it sometimes requires a stain protector. For the strongest and softest nylon, choose 6.6.
Olefin – Aside from nylon, olefin is another excellent option for heavily used areas. This resilient fiber is tough against stains and mildew. Besides these, this material does not quickly fade and is almost as comfy as nylon. However, it's not as long-lasting.
Polyester – This hypoallergenic oil-based fiber offers excellent resistance to water-based spills. Plus, it provides a soft feel underfoot. But oil stains can be hard to remove on this carpet material. Aside from this, it sheds and typically does not last as long as other fiber types.
Triextra – This relatively new fiber type is another durable carpeting option that offers excellent stain resistance. However, it hasn't been around very long in the market yet to be compared well against nylon.
3. Durability
It is crucial to consider the amount of traffic your living room gets. If it's a high-traffic area, you'll want to choose a carpet that can withstand a lot of wear and tear. That means avoiding delicate materials like silk or wool and opting for something more durable like nylon or polyester. Consider also getting a carpet with a wear warranty.
You can inspect the quality of a carpet by testing it. Bend the sample backward. When the backing quickly shows, it is a lower-grade product that will easily crush.
Check a carpet's face weight, tuft twist, and density rating. These ranges indicate remarkable resilience against daily wear:
Face weight – 34-40 ounce
Tuft Twist – greater than or equal to 5
Density Rating – 2000
4. Fiber Softness
For some families, a comfy carpet is crucial, especially when you enjoy sprawling around your floor. More delicate fibers are typically softer than traditional ones. And some products have carpet cushions to make them cozier. Memory foam carpets available today are not only delightfully soft, but they are also durable.
5. Color and Pattern
Don't forget to think about your carpet's color and style when selecting. Carpet flooring is available in almost any palette and design imaginable, so it is easy to find a shade that will complement your existing color scheme.
You'll want to choose a shade and pattern that complement your existing furniture and decor, but don't be afraid to experiment with something new and different. A bold-looking carpet can make a living room pop.
Keep these tips in mind, and you're sure to find the perfect carpet flooring for your living room. For top-quality products, reach out to carpet flooring experts.