Music is an integral part of the global Internet, which we use every day. Thousands of musicians around the world use the opportunity to earn money on their favorite thing without leaving home. And many of them do it. This became especially true a few years ago during the pandemic, when all tours and concerts were canceled due to restrictions. Now the situation has changed, but during this difficult time, artists have learned how to earn extra money online.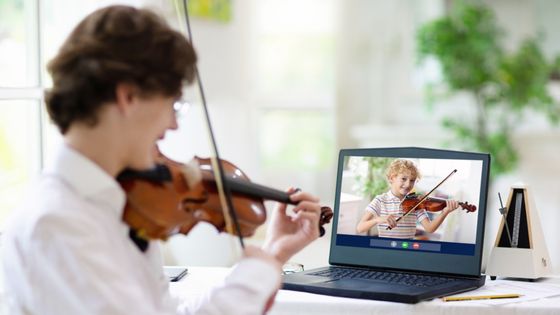 Most of them began to combine speaking and working on the Internet. This has significantly increased their income and recognition in the media sphere. You may have noticed that many active Internet users began to create author's pages on social networks. In their free time from recording songs, they studied how content plans are created, where to buy Instagram followers and why it is important to use hashtags. Running a personal blog is just one of the ways to earn money on the Internet if you are in love with music. We will tell you about this and other options in detail in the article.
Remote session work. Despite the fact that many music companies have had financial problems in recent years, musicians have continued to create sounds and lyrics for tracks. Artists and celebrities from all over the world turned to various soundmakers who produced the releases of new songs.
Thanks to remote work, many singers realized that it is not necessary to meet in real life to create high-quality tracks. For musicians, this has become a great opportunity to earn money online and increase their income. At the same time, the amount of money depends only on you and the quality of work. If you prove yourself as a qualified specialist, then you will have more projects, the more the fee for a month of work will be.
You are a music blogger. Social networks are an integral part of our lives. And if you are interested in working online, you probably spend a lot of time on various resources. For you, as a creative person, this will help you not only become more famous, but also create an additional source of income. One of the main sites for promoting creativity, selling goods and services is Instagram. But the competition on the site is growing every day and it has become more difficult to stand out from the crowd.
In order to become special, you need to create a unique page design, study current trends, use various formats (Reels, IGTV, Stories) and create a subscriber base. You can do the first points without using special tools, but to create a presentable page, we recommend contacting a company that offers to buy real Instagram followers. This will help you become more competitive and increase activity on the page. The number of readers will determine how often potential subscribers will click on the "follow me" button.
Teach music lessons online. Learning on the Internet is one of the main ways of earning money, which is used not only by artists, but also by representatives of other professions. Many musicians have found an additional source of income by teaching their fans to play various musical instruments. You can use this method in your free time from concerts and earn money by conducting several classes in Zoom, Skype, etc. Try it!