Diabetes is a health condition that causes nerve damage and poor blood circulation, putting you at risk of developing various foot conditions. Aside from pain and discomfort, diabetic foot wounds may lead to complications, such as infections, foot ulcers, and deformities. So, if you have diabetes, it's always best to visit a diabetic foot doctor.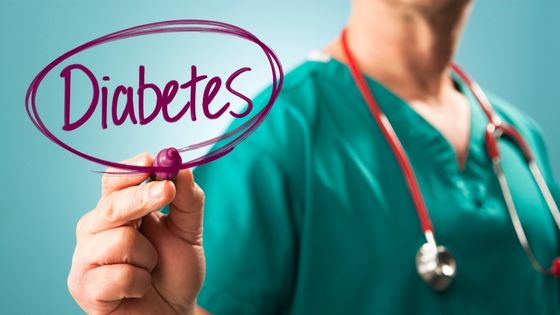 Diabetic sores or ulcers start with a simple cut on your foot, which may be difficult to spot if you also have neuropathy that numbs the senses on your feet. With that, it's crucial to learn how to treat diabetic foot wounds as well as how to prevent them.
How To Treat Diabetic Foot Wounds
Since people with diabetes experience slow-healing wounds, making them more prone to infections, it's crucial that their wounds are treated immediately and correctly. Here are some tips to help you:
Clean the Wound Daily
Of course, the first thing you should do if you get a cut or scrape on your feet is clean it immediately. Rinse the wound with warm water and dry it well afterwards. Before treating or touching a foot wound, always make sure your hands are clean by washing them with soap and water.
If your podiatrist recommended topical medications, like a saline solution, an antibacterial cream, or ointment, make sure to use them too. By cleaning your diabetic foot wound like this every day, you can reduce the risk of infections.
Keep It Covered With the Right Dressings
While it may be known that airing out your wounds will help them heal faster, it's not always the case. In fact, it may make your wound more prone to infections and even slow its healing. Instead, keep your foot wound protected by covering it with a bandage.
Depending on the type of wound you have, your podiatrist may recommend specific dressings that will best help with the healing process. Here are some of them:
Alginate dressing – This type of dressing is highly absorbent, making it ideal for wounds that are deep and have heavy discharge. An alginate dressing provides a moist environment that minimizes bacterial infections while promoting healing.
Foam dressing – If you have a wound that leaks a lot, a foam dressing is a great option to use. It is available in various sizes with a non-adherent layer. Besides being absorbent, it also helps cushion the wound and provide thermal insulation.
Hydrogel dressing – This dressing is mostly made up of water and is designed to provide moisture to wounds. So, if you have a dry diabetic foot wound, a hydrogel dressing may be recommended by your doctor.
Reduce Pressure on the Wounded Foot
Also called "off-loading", this is one of the most critical steps to take when treating diabetic foot wounds. Avoiding walking on your wounded foot helps ease the stress and pressure that can lengthen its healing time. Doing so also prevents the wound from worsening or reopening, especially when it's almost fully healed.
If you are living an active lifestyle where off-loading can be tricky, there are various devices you can use to help with the process. Some of these include removable orthopedic boots, total contact casts, and customized padding. If you need help with off-loading methods, talk to your foot doctor.
Manage Your Blood Sugar
Another way to help treat diabetic wounds is by monitoring your blood sugar levels. Since high glucose levels may limit proper blood flow and cause slower healing, keeping your blood sugar in check will help your wound heal properly.
Tips on Preventing Diabetic Foot Wounds
Besides the proper treatment of diabetic wounds, taking further steps to prevent foot injuries, no matter how small, is of utmost importance. You can reduce the chances of foot wounds by wearing well-fitting shoes and socks and never walking around barefoot. Also, make sure to wash your feet daily with soap and water and dry and moisturize them well afterwards.
Besides that, checking your feet daily for any discoloration, cuts, or blisters is also essential. If you find any growth on your feet, like corns or calluses, do not try to remove them on your own. Instead, consult a diabetic foot doctor right away to get professional treatment and prevent more serious foot problems from occurring.