Buying a new home requires a lot of planning, from finding the perfect locality to closing the deal on the right price. However, the most important thing to be kept in mind while buying a home is that the borrower must opt for the perfect home loan, i.e. if they are planning to fund the purchase through the assistance of a loan. A home loan calculator is a simple and efficient online tool that estimates your EMI, total interest payment, and total house loan payment, all at once. Alongside that, you'll also be able to get a clear image of how your loan will be amortised and paid throughout the term of your choice. In this article, we look at the benefits of a home loan calculator and why you must use it often.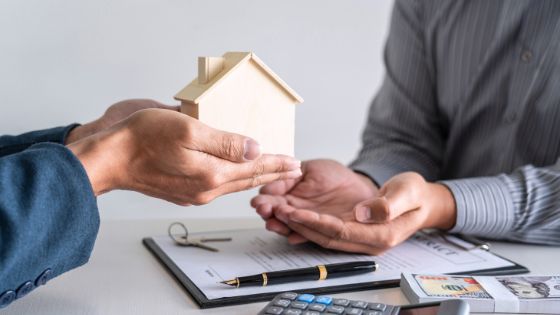 Why Should You Use a Home Loan Calculator?
Several factors influence how much EMI you are entitled to pay on your home loan. These factors include the loan term, interest rate, down payment, prepayment, monthly income, and so on. One can find the optimal monthly payment they can afford only by taking into account all these factors. A home loan calculator allows you to understand the effect of each of these factors on your loan. All you have to do is enter different figures against different parameters and you will see results in an instant.
EMI refers to Equated Monthly Instalment. Each EMI includes a portion of the loan's principal as well as the interest paid to the lender by the borrower. The main loan outstanding continues to decrease over the loan's term as each EMI is paid.
The loan amount, period, and interest rate are all elements that might increase or decrease an EMI. A longer duration will result in lower EMIs for the same loan amount and interest rate, whereas a shorter tenor will result in higher EMIs.
Before a borrower takes a loan they must use a home loan calculator to calculate their EMIs and understand if they will be able to afford them. Defaulting on EMIs ruins a person's credit profile and therefore, one must make all efforts to never default on an EMI payment. Therefore, before taking a home loan, always follow these steps:
Determine the amount you'll need to borrow based on your monthly budget.
Plan your home loan payments to guarantee that you pay your EMIs on time.
Make a prepaid plan.
Benefits of Using a Home Loan EMI Calculator
Let us now discuss in detail the benefits of using a home loan.
1. Calculate your EMI on a Home Loan
When it comes to a home loan, there is no greater instrument for financial planning than a home loan EMI calculator. After you've reviewed our home loan eligibility requirements and used the home loan eligibility calculator to figure out how much home loan you can afford, use a house loan calculator to calculate the EMI properly and quickly. This will help you decide whether or not you will be able to afford the loan you wish to take.
2. Calculate the total interest component of your home loan
The house loan calculator will provide both the total interest component and the total payment amount once you enter the loan amount, the home loan interest rate, and the loan term. This provides you a good indication of how much you'll be paying in interest.
3. Compare at least two different home loan offers
Have you received several home loan offers with different terms and interest rates? Calculate the monthly instalments for each offer using the home loan EMI calculator to compare them.
4. Select the Appropriate Tenor
You can calculate the best EMI for a house loan by adjusting the tenor slider on the home loan tenor calculator above. The tenor that corresponds to your affordable EMI range is the appropriate tenor for you. Keep in mind that the lower the EMI, the longer the term.
5. Examine the Schedule of Amortization
A breakdown of your home loan amortisation timeline is also displayed in advanced house EMI calculators. This shows you how the two components of your Equated Monthly Instalments – interest and principal – will change over time.
What Is the Best Way to Use a House Loan Calculator?
It's simple to use an house loan calculator for calculating a house loan. You simply need to enter the loan amount, interest rate, and loan term in years and the estimated EMI value will appear on your screen within seconds.
The home loan calculator has been designed to be easy to use. It does all of the tedious and error-prone number crunching for you. To utilise the house loan calculator, you'll only need the following items:
Principal
Rate of interest
Term of the Loan ( Tenor)
Prepayments for processing fees
If you're unclear about the processing fee and aren't sure what figure to enter into this field of the housing loan EMI calculator, check your housing loan documentation or contact your lender to find out. You can use the home loan calculator once you have the number. The processing fee is usually a percentage of the loan amount, and it is charged to compensate the lender's administrative costs.
Similarly, you can lessen your EMI load by paying a portion of your loan ahead of time. You can use the home loan calculator to check how the prepayment affects your repayment plan. You will pay off your loan faster if you make a prepayment and keep the same EMI outflow as before.
To build a buffer for future interest rate hikes, it is recommended that you calculate your EMI at a higher interest rate.