The biggest marketing tool any brand or company has is social media, if you keep a good track of brands that are successful you'll find them posting things on their account timely based on the right schedule, and you won't find them sharing irrelevant things.
Every brand has its own set of unique methods and strategies, for creating original and authentic content to keep their customer and users retained and growing.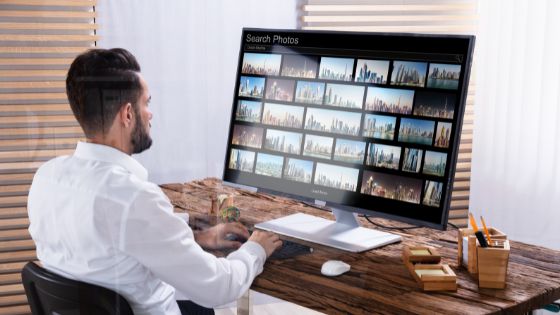 Bigger brands have bigger pockets, they can spend bucks on a person to timely post content on their social media page, but what if you are just a start-up or don't have a budget to spend on just social media marketing. What to do when you are the only one who has to manage all your social media accounts and posts all by yourself.
Creating authentic content every day, right from getting inspired to actually making them into branded images, charts, graphics, and quotes for your media can take a lot of your time and energy.
So here we today are going to share some tools which are lesser-known but can help you save a great sort of time for quote images for your Facebook or infographic for Pinterest or chart for Twitter and many such things.
Buying, installing, or downloading can be a task, you can easily use these tools on your browser.
CANVA
Price – it is free
Best for – to create social media posts and graphics for blogs
Templates – many available
Around 10 million people around the world are using canva, which makes it a powerful web-based editing tool for images. This tool helps you in cropping the image, resizing the photos, adding text, Graphic Design Courses in Ahmedabad and many such things, but what makes it the popular one is it is able to create social media graphics making it a prior choice for online marketers
The templates Canva offers you many ways and methods to create graphics in many different sizes for different needs of social media pages, with an option to share them directly on your social media or download them for later purposes.
SHUTTERSTOCK EDITOR
Price – free
Best for – To create social media graphics
Template – available
Known for its massive database of stock images that are premium quality, Shutterstock is also known for its expensive membership plans. Surprisingly they let their free users access these premium images.
This editing tool is a web-based image editing tool for making images of social media handles and even banners or covers for profiles. This is an easy app to use, and lets you use many elegant templates for graphics. Shutterstock lets you download images in all kinds of formats and even without watermarks.
To use and create in Shutterstock all you have to do is sign in and create your account. Though you can't use any images and backgrounds without a premium plan. You'll have to use your own images for the background.
INFOGRAM
Price– Free
Best for – creating infographics and charts
Templates– available
Infographics help in getting backlinks and traffic for the website and are even a great booster of social media engagement. According to facts, infographics are shared like three times more than any other content.
Spending hundreds of dollars on designers is not worth it when you can create designs with free tools. Infogram is a free tool that is popular for creating designer infographics and maps
ADOBE SPARK
Price– Free
Best for– for social media graphics
Templates– available
From the creators of Photoshop, adobe spark is a web-based platform to create graphics for Twitter, Facebook, and Instagram pages.
Adobe spark lets you create animated videos using photos, soundtrack, and voiceovers. It even lets you create magazine-themed stories for your social media.
This even offers a number of elegant and trendy templates for graphics. You can customize these templates and designs according to your preference and share them directly to your media or even save them for later.
PIXTELLER
Price– Free
Best for – social media graphics
Templates– Available
With over 100,00 users pixteller is another image editing tool for designers. This website goes with the tag "design in seconds". It can only be true if you are not thinking twice before making a design cause it takes a lot of creativity to create a great design.
This is a great tool for creating genuine content for your social media. Just like canva pixteller has a number of templates for you to use. You can use these instant templates to create graphics for yourself.
The only con of this web based software is it leaves a small watermark on the design.
SNAPPA
Price– free
Best for– social media and graphics for blog
Templates– available
Snappa is like canva, but with a limit on features, it has its own set of a large number of images to be used. Which means you'll be getting more than 30,000 photos to use.
You can use this for creating social media graphics, banners, and lots of things with a collection of beautiful templates. You can even schedule when to publish your post by integrating your Snappa with a buffer account.
PIKTOCHART
Price – Free
Best for – for infographics and charts
Templates – Available
This tool helps in creating infographics, this tool just like an infographic lets you create many infographics with hundreds of templates. Picktochart lets you download the original size of your image with a watermark.
PIXLR
Price – free
Best for – Editing images
Templates – not available
Many people say Pixlr is a photoshop alternative. Pixlr is a powerful tool just like photoshop. From basic adjustments to the editing of images, you can do everything and anything on Pixlr. From the creators of AutoCAD and Maya, this tool Pixlr is created. If you are using someone's laptop or a public PC this is a perfect web-based for you, without downloading and saving anything there.
Pixlr is a desktop app that can be used from both MAC and Pc and even lets you use it offline.