You may think that more preference is given to wealthy business owners in the financial sector. But things are different when it comes to personal loans. Getting a personal loan for a salaried employee is much easier than getting one for an entrepreneur. A little difficult to believe, right? But it's true – all thanks to the rise of the fintech industry.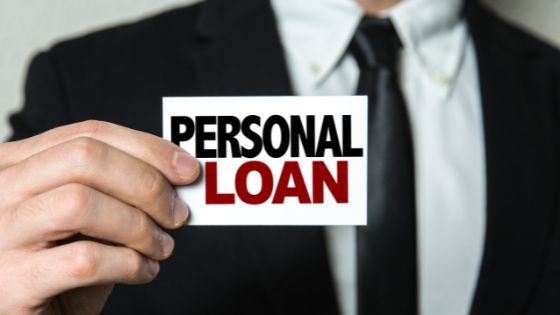 There can be multiple reasons for that, the most significant being the stable monthly income – which is a good indicator to a lender that you will be able to pay back the loan.
Eligibility Criteria of Loans for Salaried Employees
A salaried employee must meet a few standard or general eligibility criteria to get a personal loan.
No default should reflect in your credit history.
You must be an Indian citizen.
The minimum age to take a loan is 21, and the maximum is 60 in some cases.
Your credit score must be good (around 750) in most cases unless your lender doesn't require a credit score.
Your current job must be at least a year old.
6 Factors That Influence Your Eligibility Criteria
The eligibility criteria to get a personal loan for a salaried employee mentioned above are such for most lenders. However, certain floating circumstances affect the weightage of the eligibility criteria. Let's check out what are those!
1. Employer Organization
If you work in a well-known and reputed organization, your chances of getting a personal loan increase. This is because such organizations have a good track record for retaining employees. They generally provide lots of benefits apart from salary. So the lender gets 2 messages.
One that you are less likely to lose your job unexpectedly. And second, it will be easier for you to repay your debt with all the employee benefit your company provide.
2. Total Income
This is one of the most critical eligibility criteria. Your current income decides which loan amount you are eligible for because your lender can gauge your repayment capacity based on your current income.
After deducting your average living expenses and other EMIs, you and your lender can factor in the amount you can easily pay as EMI. You can show any other income like rent or commission to get a higher loan amount.
3. Location
Whether you realize it or not, the place you live significantly impacts your life. The state and city decide upon your living standards and your living expenses. The salary which can be considered high for a small town is basic or average for a metro.
Therefore, the lender needs to check the state, city, and locality you live in to assess your repayment capacity.
4. Current Number of Loans
Your current loans help increase your credit score (if you don't miss any instalments). On the other hand, if your loans are more, the creditors will think twice before approving your loan.
Therefore it's easier for salaried employees to get personal loans if they are not already burdened with loans. The upcoming point of the debt to income ratio explains this in detail.
5. Debt-to-Income Ratio
Your debt-to-income ratio is the ratio of your income which goes towards paying your debts such as rents, credit cards, EMIs etc. Your financial well-being depends upon your debt-to-income ratio, according to your earning capacity.
A high debt-to-income ratio puts you under suspicion. Thus, your approval may delay, or the interest rate you get won't be favourable. Therefore try to repay some of your debts before applying for a new one.
6. Creditworthiness
Your credit score indicates your creditworthiness. It is the most critical factor which affects your eligibility criteria. It doesn't matter how much your income or where you live if your credit score is low. This is because you are less likely to get a loan with a low credit score, at least not on favourable terms.
An instant personal loan is available for salaried people online whose credit score is around 750. This is pretty much the norm for offline applications also. But, there are some fintech platforms that also lend to new credit salaried employees, as long as you meet all the other criteria.
A personal loan is ideal for salaried people to face any financial crisis or emergency. It helps them get the best product and services they need beyond their fixed monthly income without disrupting their savings. These 6 factors affecting your eligibility criteria mentioned in this article help you strike a good deal with your creditors and get the loan instantly.