If you can't make it to the gym, or if the gym is closed for renovations or maintenance, there are plenty of ways to get a good workout at home. You can perform exercises that require no equipment (like push-ups) or use items like free weights and resistance bands that you already have around your house.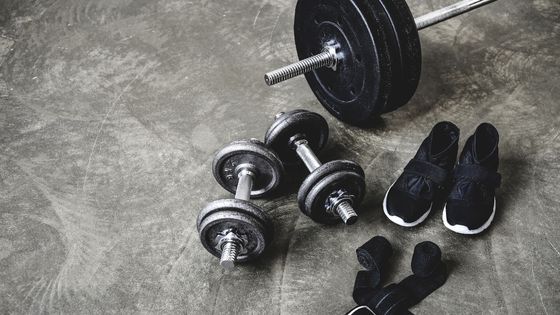 In this guide, we'll show you our top picks for equipment that will help you stay fit when life gets in the way of your workout plans. For more guidance you should visit Mappels, they are providing the best gathered knowledge about the daily routine, lifestyle & many more.
Top 9 Home Equipment For Workout
1. Dumbbells
Dumbbells are a great tool for building strength, particularly in the shoulders and arms. They can be used for many exercises and work out both upper and lower body muscles.
Dumbbells come in many different weights, so choosing the ones that are right for you is important. If you're new to working out or want to start slowly with light weights, look for a set of three or four dumbbells ranging from 5 pounds up to 25 pounds each. If you're an experienced lifter who wants a challenge, look for heavier sets with weights ranging from 35 pounds up to 100 pounds each.
2. Resistance bands
Resistance bands are great for exercises like biceps curls, chest presses, and extensions. You can also use them for rows, shoulder presses, and pull-ups. They're easy to store and take up very little space.
Resistance bands are made of rubber that stretches when you pull on them (like a rubber band), allowing you to work out with them at home without any extra equipment or weights required. This makes them perfect if you live in an apartment with limited space or are just starting as a beginner who wants to invest less money into their fitness routine.
3. Jump rope
The jump rope is a great cardiovascular exercise that can be used to train your arms, legs, and core. It's also a good way to get in shape if you have limited space.
Jump ropes are inexpensive and easy to store, so they're perfect for people who live in small apartments or dorms. A good jump rope should be lightweight and easy to control but durable enough for continuous use.
There mustn't be any loose pieces that could come off during use because this could cause an injury when using the device improperly–and even if everything seems fine at first glance, it's always best practice to check every component before starting on a new fitness routine.
4. Plyo box
A plyo box is a small platform that can perform explosive jumps and other movements. Plyometric exercises are great for developing power, improving speed, and increasing vertical leaps.
There are many different types of plyo boxes available on the market today, but they all have one thing in common: they're designed for you to use without equipment other than yourself (and perhaps some weights). If you're looking for something easy to store away when not in use and doesn't require much space, this might be the right option for you.
5. Mini Stepper
A mini stepper is a small machine that you can use to get a cardio workout in the comfort of your own home. It's great for people who have limited mobility and doesn't require any space at all, making it ideal for those living in small apartments or houses.
A mini stepper can also be used by anyone looking for an effective way to burn fat and lose weight without going to the gym every day after work or school. You'll see results fast by stepping up on your mini-stepper for about 20 minutes three times per week.
This exercise machine provides resistance and stability training which helps improve balance and coordination skills. The best part? You don't even need any additional equipment besides this one.
6. TRX Suspension Training Kit
TRX Suspension Training is a suspension training system that uses your body weight as resistance. It's great for travel and can be used anywhere, whether in the middle of a hotel room or at home. The TRX straps are easy to set up and use–you need to attach them to something sturdy (like a door) and get started.
The kit includes two straps with handles, three ankle straps for increased stability and safety during workouts, an illustrated manual with exercises for beginners through advanced levels, plus an instructional DVD for those who want even more guidance on how to get started using this equipment.
7. Gymnastics rings
Gymnastics rings are versatile pieces of equipment that can be used to perform many different exercises. They're often referred to as "ring training," but they're also sometimes called just plain gymnastics or bodyweight training.
Gymnastics rings are two handles connected by a strap, so you can easily hold them while doing pull-ups, dips, and other exercises that require you to support your weight. The straps make it easier for beginners to learn how to balance themselves on the bars before moving on to more advanced moves like handstands or even just hanging upside down from the bar with no support at all.
8. Yoga mat
A yoga mat is a great piece of equipment for home workouts. It'll help you stay comfortable and safe as you practice your moves, whether in the living room or bedroom floor.
Yoga mats are relatively inexpensive (you can find them for under $20), so they won't break the bank–and they're easy to store when not in use. They're also easy to clean: wipe away sweat or dirt with warm water and soap.
Yoga mats come in different sizes, so make sure yours fits where you plan on using it most often; if not, consider buying two smaller ones instead of one large one, so both ends get enough use!
9. Kettlebells
Kettlebells are a great way to work your core, arms, and legs. They are also good for cardio. You can get them in different weights, so you can start with a lighter kettlebell and increase its weight as you get stronger.
Kettlebells are good for both men and women because they require coordination and strength from the entire body, which means it's not just about lifting weights but also doing other exercises like swings (in which you swing the weight from side to side).
Conclusion
So, if you're looking for a way to spice up your home gym and make it more efficient, these equipment are some of the best options. They can help you achieve results faster than ever before while also giving you a great workout every time!