Polo shirts are a classic and versatile piece of clothing that can be used for many different purposes, including as a uniform for employees in various industries. They are typically made of durable materials and come in a variety of colors and styles, making them an excellent choice for any business looking to outfit their staff in a professional and cohesive manner. In this article, we will discuss the benefits of polo shirts for businesses and provide tips for selecting the best options for your needs.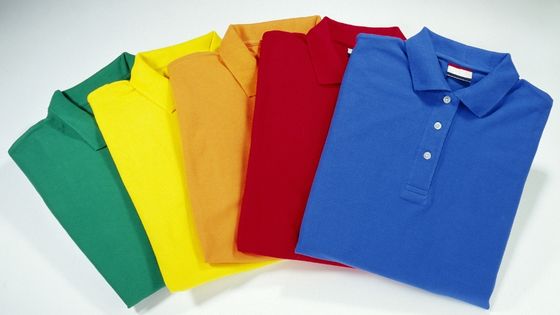 Benefits of Polo Shirts for Businesses
Versatility: Polo shirts can be worn in a variety of settings, from casual to formal, making them a versatile option for businesses. They are suitable for a range of industries, including retail, hospitality, and construction.
Professional Appearance: Polo shirts offer a professional appearance that can help to enhance the image of your business. They are an excellent option for companies that want their employees to look polished and put-together while representing their brand.
Comfort: Polo shirts are typically made of comfortable materials, such as cotton or polyester, that allow for breathability and ease of movement. This makes them a practical and comfortable option for employees who are on their feet for long periods of time.
Durability: Polo shirts are designed to withstand wear and tear, making them a durable choice for businesses. They are typically made of high-quality materials that are easy to care for and maintain, which can help to extend their lifespan.
Affordability: They are often available at a lower cost than other types of shirts, making them an excellent choice for those on a budget. Additionally, because they are so versatile, you can get a lot of use out of just a few polo shirts, making them a great investment in your wardrobe.
Tips for Selecting the Best Polo Shirts for Your Business
Material: When selecting polo shirts for your business, it is important to consider the material. Cotton and polyester are the most common materials used for polo shirts, but there are other options available as well. Consider the climate in which your employees will be working and choose a material that is suitable for the conditions.
Color: Polo shirts come in a wide range of colors, so it is important to choose a color that complements your brand and is easy to coordinate with other items in your employees' wardrobe. Consider choosing a color that matches your company's logo or branding.
Style: There are many different styles of polo shirts available, from classic to modern. Consider the style that best represents your brand and choose a shirt that is both comfortable and professional.
Fit: Polo shirts should fit well and be comfortable to wear. Consider the size and shape of your employees and choose a shirt that is appropriate for their body type.
Branding: Consider adding your company's logo or branding to your polo shirts to help promote your business. This can be done through embroidery, screen printing, or heat transfer.
In conclusion, polo shirts are a versatile and practical option for businesses looking to outfit their employees in a professional and cohesive manner. You can find many blank polo's in several different places. For example, you can find many in stock on Blankstyle.com. However, many Addidas stores have plain ones in physical locations. They offer a professional appearance, comfort, durability, and versatility, making them an excellent choice for a wide range of industries. When selecting polo shirts for your business, consider the material, color, style, fit, and branding to ensure that you choose the best option for your needs.