There are various benefits of practising gratitude, some of which include improvements of mental health and wellbeing. Gratitude practise can take many different forms, from daily journaling to evening prayers.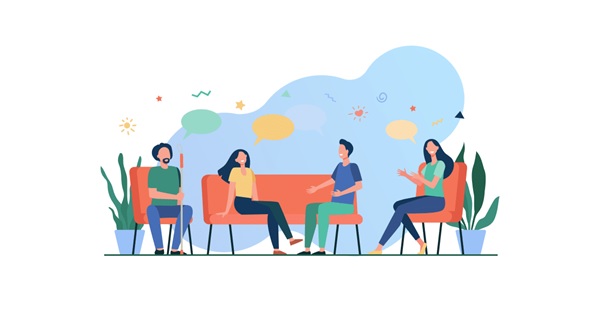 What is gratitude?
In Simple terms, gratitude is the attitude of being thankful. Giving praise or expressing thanks for something, such as a gift or possibly just life, is what it implies. Gratitude requires an understanding of the positive aspects of your life and how they effect you. This could be anything from admiring a pretty flower on the sidewalk to feeling appreciative after overcoming a terrible illness. To learn more about benefits of practicing gratitude, seek Online Counselling at TalktoAngel.
Being grateful means expressing gratitude for the things in life that are meaningful to you.Every day, setting aside some time to think about and express your thankfulness can help you feel happier, more optimistic, and more resilient in the face of challenges. Even though it's easy to feel a rush of happiness after winning the lottery or receiving a significant promotion at work, gratitude also extends to the smaller blessings in life that are sometimes overlooked or taken for granted. You can find reasons to be thankful for even the smallest things, such as a brief interaction with a friend, a kind deed from a total stranger, a cool breeze on a hot day, or a peaceful stroll through the park.
People can express their gratitude towards others in a variety of ways, which includes the following:
Exercises to express gratitude include journaling,
Noticing the little things in life, such as birds in trees,
Telling someone you're grateful for them or for something they did,even if it happened a long time ago,
Doing something nice for someone in your life to show your gratitude,
Reflecting on the good things in your life, and praying to express your gratitude.
Benefits of gratitude
Gratitude makes greater connections possible: In addition to being polite, expressing "thank you" can also help you make new friends, per a 2014 study published in the journal Emotion. According to the study, expressing gratitude to a new friend increases their desire to maintain the connection. Recognizing other people's contributions can open doors to new chances, whether you thank a stranger for holding the door or a co-worker for helping you with a project.
Positive thinking improves physical health: In a 2012 study that appeared in the journal Personality and Individual Differences, grateful persons claimed to feel better physically than other people and to experience less aches and pains. It shouldn't be a surprise that people who are grateful are more likely to put their health first. They are more likely to exercise frequently and go to the doctor for routine examinations, both of which are likely to increase their lifespan.
Positivity enhances psychological well-being. Various negative emotions, including jealously, resentment, irritation, and regret, are reduced by gratitude. Robert A. Emmons, Ph.D., a noted expert on gratitude, has conducted numerous studies on the link between gratitude and happiness. His research lends credence to the premise that being appreciative greatly reduces melancholy and increases pleasure.
Being grateful increases empathy and decreases hostility. A 2012 study by the University of Kentucky found that grateful people are more likely to act pro- social behaviour, even when other people act less kindly. Even despite receiving unfavourable criticism, study participants who scored higher on thankfulness ratings were less likely to take revenge. They felt less inclined to want to exact retribution and more sensitive and empathic toward other individuals.
Those who are grateful sleep better. A 2011 study that was published in Applied Psychology: Health and Well-Being found that keeping a thankfulness journal helps with sleep. Before going to bed, spend simply 15 minutes writing down a few things for which you are grateful.
Being grateful boosts confidence. A 2014 study published in the Journal of Applied Sport Psychology indicated that praise causes an increase in an athlete's self-esteem, which is essential for achieving optimum performance. Other studies have shown that being thankful reduces social comparisons. As opposed to harbouring animosity toward others who have more money or better employment, which is a significant factor in lower self-esteem, appreciative people are able to appreciate other people's accomplishments.
Increased optimism: A 2019 study found that being optimistic can have several positive effects on one's health, including healthy ageing. According to a 2018 study, practising thankfulness can help you develop an optimistic view if you don't have one naturally. In a previous 2003 study, participants felt more upbeat and optimistic about their present lives and the future after just 10 weeks of consistent thankfulness practise.
For more information, feel free to seek consultation from the best Psychologist near me at TalktoAngel.