You started your business with one dream in your heart and one goal in mind- To be the biggest and the best in your niche.
However, it always comes down to money, doesn't it?
Fund crunch for businesses is nothing new. It is not the first problem and won't be the last even if you grow to be the biggest corporate MNC.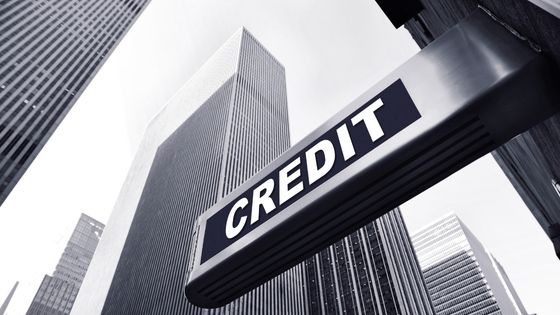 There are multiple ways of funding businesses.
You can go for a secured credit option in the form of business loans provided by banks. However, you might already know this comes with huge complexity in the documentation process and conditions.
In fact, you may not even secure the loan due to multiple blockers. If you do not have a fixed deposit or collateral to provide, you might as well not apply, for chances of getting credit drop to almost 0%.
The other option you have is to get a corporate credit card from neobanks or other fintech services (you can even opt for banks but is not recommended for the above reasons).
In this blog post, we break down the simplest ways to successfully get high credit for business funding for businesses of all shapes and sizes.
The following are the 9 factors you need to focus on to gain credit:-
1. Set up a Solid Business Ground
Establish your business.
Invest time and effort into getting your business set up.
Legal entity as LLP, corporate=ion, Sole proprietorship etc
Business name
Business Phone, address
Connect with vendors associated with credit bureaus
Get a corporate credit card
Start building credit score
2. Register Your Business With the Government
Registration can increase a level of trust and confidence in your company so make sure to do that. Also, ensure your customers are well aware of the official processes you have gone through to get a government-recognised tag.
3. Get an Employee Identification Number
An EIN or employee identification number is absolutely essential. This is not only important for paying business taxes but helps you gain a corporate identity as well.
Applying for a business licence becomes much easier that will eventually help you gain high credit when the need arises.
4. Open a Business Bank Account
Opening a current account in fintech firms, neobanks or even traditional banks can go a long way in getting high credit through a business credit card they provide.
For example in neobanks in India, up to $200,000 worth of easy credit is provided cutting down the overdependence on banks.
This will help you make more efficient and faster payments whilst skipping over bank holidays and server issues.
5. Build Vendor Relationships
Vendor relationships need to be prioritised. Period.
There is no other way to go about it if you want to gain high-credit funding for your business while seeking to expand.
The best business relations in business are based on money.
Make automated prompt vendor payments to show your track record of repayment for services provided to you. When there is a hard inquiry for credit, you will be thankful you did it all right when it came to vendor payments.
Pro tip: Lock in good deals, especially those vendors that report to credit bureaus. These are the transactions that will help you get your high business credit.
6. Do Not Mix Business and Personal Credit Cards
It is important to keep an eye on corporate spending. A separate corporate credit will help you do this.
Establish a company policy on business credit cards to keep track. A single employee going off track can pull down your business credit score. You may try signing an employee-company contract on credit usage
Such a credit card separation will also help you be updated with credit statements.
7. Repay on Time
Simple- Pay your bills on time.
Something as basic as repaying on time can help you get good business credit when you seek one. In fact, you may even get credits assigned instantly on applying for the same with a good history of repayment.
8. Ensure Right Credit Utilization
Similar to personal credit cards, it is important to keep track of credit usage to maximize credit scores.
Pro Tip: Do not use more than 30% of the total credit limit assigned to your business account. This will easily show lenders, not only are you financially responsible but are also able to manage expenses efficiently.
9. Opt For Alternatives Lenders
Especially if you are a first-time business owner, financial planning for building a business credit profile shouldn't be ignored.
Look for unconventional options to gain this credit for starters.
1) Vendor Credit
There may be vendors ready to extend credit to startups or SMEs. This may be in the form where a firm provides goods that the vendor can provide on a short-term basis for your firm. In case a vendor requires collateral or pre-deposit, a minimal amount may need to be provided.
2) Supplier Credit
As the name suggests, it is when a supplier is ready to provide supplies to your business, trusting you to repay the same at a later date.
In case you wish to conserve cash for other expenses, this should be your go-to option.
3) Retail Credit
This is a less attractive option since it caters to small brand retailers mostly offering store credit which limits your purchase options. The specific card may be used only at one particular store unless they are externally partnered with others.
4) Service Credit
Service credit can be in the form of internet, cable, utility services etc. Opt for a vendor you are most comfortable with in terms of service and relationship.
Ways to Maintain Business Credit
Post a certain kind of establishment of business, it becomes important to connect with credit card companies and maintain a healthy sound relationship. This is probably the easiest way to maintain a business credit score.
Another aspect to build good credit involves developing good financial habits. These may be :-
Saving money
Paying taxes on time
Automating finances
Accurate tracking of business credit scores
Tracking national and international transactions cost-effectively
Understanding the process for maintaining existing scores based on your expenditure.
Bottom Line
All in all, raising business credit scores should be the first goal to attain high business credit.
Also bear in mind to never mix "business with pleasure" – literally never mix personal credit spending with business credit spending.
Now go ahead and do that smart business financing you have always wanted to do.
There is no stopping you if you follow the above-mentioned ways for going about business credit.
Good Luck!