Having a pet at home may add a lot of joy to your life, but what about having several? Living with numerous dogs or cats may be challenging, but it can also be rewarding and pleasurable with the correct mindset and some preparation. These are eight tried-and-true strategies for keeping your house a pleasant, healthy, and peaceful environment for you and your pets.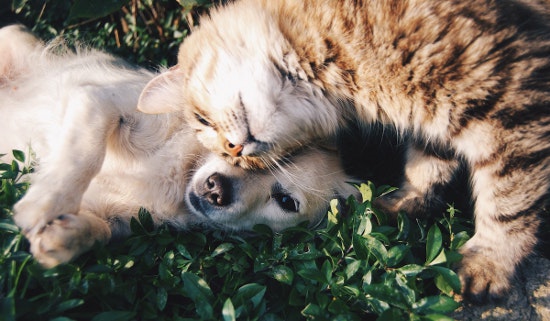 1. Consider the Space
It would help if you considered the available space in your house before deciding to adopt many pets. Ensure that your animal companions have plenty of space to stretch out and relax. To that end, ensure your pets have enough room to move about and not feel squished whether eating, sleeping, or playing.
2. Give Each Pet Their Own Space
Separating your pets into separate areas is necessary even if they get along. They should have a comfortable place to rest, such as a bed, cage, or special corner of the home. Separate living quarters for each pet help minimize tension and avoid territorial disputes.
3. Establish a Routine
When you have many pets, it's crucial to establish a routine. Maintain a regular schedule with your pet's daily activities, such as feeding, walking, and playing. Conflicts between pets may be avoided, and tension and anxiety can be reduced with a regular schedule.
4. Provide Plenty of Toys and Stimulation
A home with several pets needs extra playthings and mental challenges to keep the animals from becoming bored and destructive. Examples of this kind of play include puzzles, interactive toys, and time spent with you and other pets.
5. Separate Food and Water Bowls
If you have more than one pet, you should provide each with a dish for food and water, which may lessen the likelihood of disease and fights among pets.
6. Practice Good Hygiene
Keeping your house clean and healthy when you have several pets is a top priority, and this involves washing bedding and toys regularly and keeping the cat litter box clean and free of hair. Some modern cat litter boxes are designed to reduce odors and make scooping waste more efficient. This can help maintain a more hygienic living space for both you and your pets.
7. Socialize Your Pets
If you have many pets at home, they must get along. Exposing your pets to new environments, such as new animals and people, and each other may help.
8. Stay Attentive
While sharing a home with numerous animals, monitoring each one's behavior and overall health is essential. This involves monitoring their potty routines, feeding patterns, and general behavior to ensure they are content and healthy.
Factors to Consider Before Living with Multiple Pets
Legal Requirements
It would help if you familiarize yourself with the rules and regulations of your community to determine whether or not it is legal for you to have more than one pet in your house. Several regions limit the quantity or kinds of animals that may be kept as pets.
Expenses
It is important to ensure sufficient financial resources before acquiring many pets since doing so might quickly add up.
Allergies
Check to see that no one living in the house is allergic to any of the animals that you want to bring into the house before you do so.
Benefits of Living with Multiple Pets
Increased Socialization
Having numerous pets allows for more interaction between you and your pets, which benefits both of you. As a result, they gain social skills and may form bonds essential to their psychological health.
Reduced Boredom
Many pets in the home might help keep your pet active and engaged. Those who often leave their pets alone would appreciate this feature.
Enhanced Health Benefits
Some scientific evidence suggests that owning a dog may have some health benefits, such as reducing stress and blood pressure.
Improved Home Security
Intruders may think twice about entering a home that has many pets. For instance, dogs have an innate need to guard their humans and may help you identify danger.
Unique Learning Opportunities
Both you and your pet may benefit from experiencing life with various animals. Their unique tendencies, character quirks, and habits may all be studied.
Conclusion
Using the appropriate technique may make life with several pets easier and more pleasurable despite the challenges that arise. To make your home a happy, healthy, and harmonious place for your pets, you should take into account the available space, give each pet their own space, establish a routine, provide plenty of toys and stimulation, separate food and water bowls, practice good hygiene, socialize your pets, and stay attentive to their behavior and health.