Losing a loved one can be an incredibly challenging and emotional time. However, while grieving, you may have to take on several complex responsibilities if the deceased appointed you as the estate executor.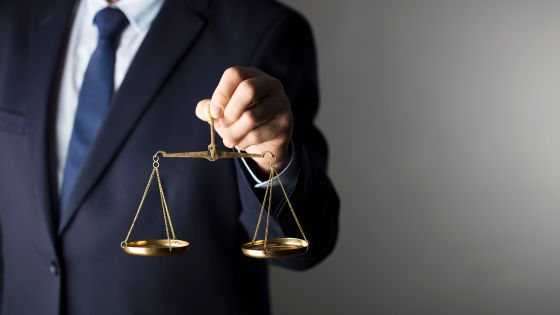 One of the most overwhelming yet crucial tasks you will have is the probate process, which involves gathering and distributing the deceased's assets. The law allows you to handle this legal procedure on your own. But there are many benefits to hiring one of the top lawyers in Delaware with expertise in this area to assist you.
What is probate?
Probate is a legal term describing the process of settling a deceased person's estate. It involves validating the departed's will, if there is one, and distributing the assets to heirs. During this legal process, the estate executor is responsible for gathering and transferring the assets to beneficiaries and paying off any debts or taxes. If there is no will, state law will dictate how to divide the estate.
Which assets go through probate in Delaware?
Titled assets—like real estate and vehicles—must go through probate unless they have a transfer-on-death (TOD) designation. The deceased person's bank accounts should also be included, except if they have a payable-on-death (POD) appointment. The executor must also account for the departed's household items, pieces of jewelry, and art collections.
However, assets named in living trusts and insurance policies with named beneficiaries are excluded from probate. Also, this legal process is not required if the deceased person's estate is less than $30,000 and there is no real property. If you're unsure whether an asset should go through probate, you can consult with one of the top lawyers in Delaware practicing this legal field.
How can an experienced lawyer help in probate?
Probate can be complex and time-consuming, requiring court appearances and legal paperwork. Anyone involved should have an excellent understanding of this legal procedure to ensure a smooth process and that the deceased's wishes are respected. Here are some ways an experienced probate attorney can help you:
1. Provides Legal Expertise
Probate law can be overwhelming. If you are unfamiliar with the requirements and procedures, you may make mistakes that could cause legal disputes or delay the process. A seasoned probate lawyer can provide valuable legal expertise to help ensure that everything is done correctly.
In addition, a probate attorney can advise you on which assets must go through probate and which ones can bypass it. This way, you can avoid unnecessary proceedings.
2. Lightens Your Load
Probate is a tedious process, requiring you to complete and submit many documents, attend court proceedings, and facilitate asset distribution. But you may have other responsibilities that require your attention, such as work. A probate lawyer can handle many administrative tasks associated with probate, freeing up your time to focus on other matters.
3. Ensures a Quicker Process
An experienced attorney can help ensure a faster probate process, which can take several years if not handled correctly. Executors with no experience in this legal procedure typically commit several errors, including failing to prepare forms accurately, notify necessary parties, obtain heir and creditor signatures, and meet filing deadlines.
These mistakes can cause rescheduling of court dates and delays in receiving the inheritance. A lawyer can help you avoid making errors, ensuring the probate process is completed as quickly as possible.
4. Avoids Potential Disputes
Hiring a probate lawyer can be a wise decision if there is a possibility of disputes among beneficiaries or creditors. A seasoned attorney can resolve claims and conflicts early in the process to avoid Supervised Administration and costly lawsuits from other interested parties. A probate legal expert can help ensure that the estate settlement is as affordable and stress-free as possible for everyone involved.
5. Helps You Make Sound Decisions
Dealing with the death of a loved one can be emotionally draining. And making sound decisions while grieving is challenging.
A probate lawyer can provide much-needed support and guidance during this difficult time. They can help you make informed decisions and avoid poor choices that could negatively impact the outcome of the probate process.
6. Reduces Stress on the Family
Hiring a skilled attorney can minimize stress on the family by speeding up the probate process, reducing the time the executor spends on the case, and preventing disputes. With a lawyer, the departed's representative can also spend more time and energy with family during this emotional time.
Families may also have conflicts over money during probate, especially if the executor is seen as acting in their interest or is not competent in handling the estate. A lawyer is a third party that can serve as a buffer between the deceased person's representative and the heirs, reducing the likelihood of interpersonal problems.
Should you decide to enlist the help of a legal expert during probate, choose one of the top lawyers in Delaware with expertise in this area. Probate law is a specialized legal field, so selecting an attorney with experience in this sector is crucial. Look for a lawyer who has handled similar cases and has an excellent track record. This way, you can ensure that the process is less stressful and done correctly.