It is nearly impossible to overlook the tremendous growth that the education sector has experienced in a few passing years because of the evolving technologies. Such technology helps in reforming and in the reinforcement of much-needed segments of the education sector. But with the introduction of the virtual world in our daily lives, it is out of the question to stay intact with people in your surroundings, let alone individuals from your business community.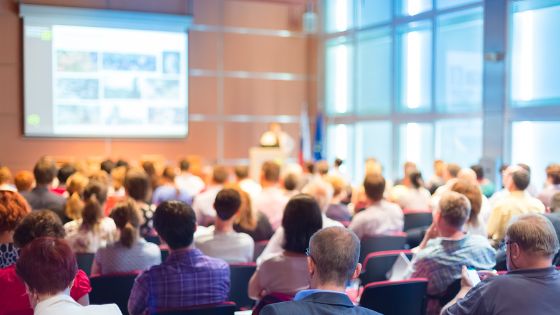 However, it is integral to walk hand-in-hand with the industry trades for every edupreneurs and stakeholder that it is not worth ignoring, not even once! Having said that, do you have ideas for keeping your start-ups secure and welcoming new opportunities? You can attend recognized education conferences and events like Education 2.0 Conference if you don't want to miss out on once-in-a-lifetime opportunities to add value to your start-ups.
Let's delve a little deeper into the benefits that are attached to attending education conferences at least once a year with the help of the upcoming section.
Reasons To Attend EdTech Conferences This Year
 It won't be an exaggeration to broach that there are many reasons why you should attend an in-person educational conference and no motivation behind why you shouldn't do it! Let's find out the reasons to participate in the summit one by one:
Convergence of Networking-
Do you wish to connect with numerous attendees and experience unique networking convergence? You can register for any upcoming education conference this year, and you are good to go! By attending educational events, you ensure that you meet a lot of like-minded educationists and end up bagging thoughtful insights on your way back. You can pitch your revolutionary ideas to edupreneurs, or you can always meet new EdTech vendors over a cup of coffee or lunch, per se, at the same event.
Chance to Put Forward Your Ideas & Tools-
 With the foreseeable enhancements in the education realm, the demand for innovative ideas is also increasing to shape the future of young minds. At several distinguished conferences, such as the Education 2.0 Conference, one can find an exhibition center to pitch their ideas, solutions, and services to a diversified audience. If you think you have ideas or solutions that need to be highlighted for the betterment of the education sector and your start-up, you must register for the exhibition booth and showcase your ideas to others.
An Opportunity To Participate in a Discuss With Experts-
If you own a start-up, attending conferences can help you pitch your business directly to potential investors and edupreneurs. Human psychology suggests that customers are more likely to be inclined toward leaders who are open-minded and like to engage with others. You can indulge in an open discussion with other leaders and talk about tools and techniques that can help the educators mitigate problems hassle-free. If your solutions are encouraging and inspiring, you may find your start-up new loyal customers by the end of the conference.
You Can Get the Much-Needed 'Share'-
 If you are starting up your business in the education sector and have recently attended or are going to attend one, you must share it on social media pages- Twitter, Facebook, or LinkedIn. There are high chances that your peers and connections will share the post, ultimately leading it to a potential stakeholder or investor. Or, there are chances that someone else might be encouraged to attend the conference and end up buying your solution or product.
Now that you have all the reasons to register for any of the upcoming education conferences in 2022, you must know the benefits it could bring to your start-up. One of the most celebrated benefits of attending a conference is presenting your ideas and services at an exhibition booth before hundreds and thousands of attendees. The following section discusses why you should consider setting up an exhibition booth at the next conference you might attend; check out!
Benefits of Setting Up the Exhibition at an EdTech Conference
Unlike any other marketing activity, setting up an education and technology conference exhibition offers a plethora of benefits; you get a comprehensive platform to showcase your products and services and communicate your business to a better and more receptive audience. At the exhibition centers, you get to meet customers who are pro-actively looking forward to closing a deal that will help you gather potential leads for your business.
For your convenience, below given are some of the long-term benefits of setting up your exhibition booth at any educational conference:
In-Person Interaction-
As mentioned earlier in the article, one of the main reasons you set up an exhibition booth is that you get to meet new people with fresh ideas and insights to grow your business.
You get to understand the needs and requirements of your potential customers, and in return, your start-up would bring the much-needed attention; it's a win-win situation for both the parties involved, right?
Build Brand Proximity-
It helps you create brand relevance, and this tops all the reasons why you should set up an exhibition booth.
In addition to boosting your branding and advertising skills, exhibiting your business on a premium platform can help you enrich your brand's proximity.
Get To Know Your Possible Competitors-
If you are new in the business world, you must know that there is an additional thing to keep in mind along with providing unique services and innovative products- knowing your competitors!
You get to observe all the brilliant minds concentrated in one place, which will help you make business strategies more efficient.
Summing Up
Attending an EdTech conference can open new windows for your business, especially if it is a start-up; you get to network, learn and, most importantly, showcase your products at the exhibition booth. Essentially, marking your presence at major education conferences in 2022 helps you build a strong image of your business and forces you to challenge yourself to grow it even further. It won't be an overstatement that participating in educational conferences helps your brand to stand out in the crowd, and exhibition centers help you attract a pool of interested investors, stakeholders, and edupreneurs.