In India, every other student wants to be an engineer. According to Tech World Times, India is home to 26.4 million software engineers, which is the second highest after the United States, and it is a mainstream job that every science student wants to pursue. In the USA, there are about 1 million software engineers from India, and the number is growing. In present times, every other business that is technology-based or related to any other profession needs an IT professional.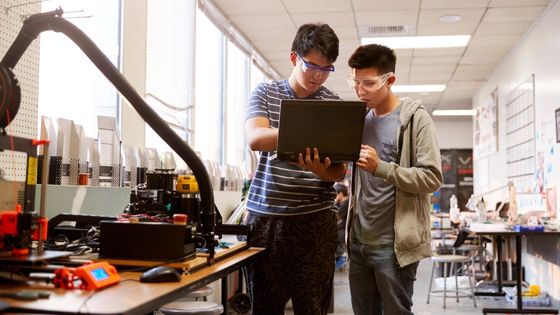 What is Distance Education B.Tech. computer science?
Within the wide range of fields of engineering, a bachelor of technology in computer science is another great degree. The bachelor's degree in engineering in computer science is a mostly four-year course. In this field of science, you get to study both the hardware and software of the computer. This field is perfect for students who love working on the computer and are always wondering what the next technology they can develop is that is useful and easy to handle. All those who love to play with math and crack any equation technology also have a keen interest in it as well as all coding languages. B.Tech in Computer Science Distance Education is one such field where you have to be good at coming up with new algorithms and should have gifted analytical and logical reasoning. The growing rate of technology and internet usage results in a wide range of fields that need someone with a B.Tech. in computer science. These are some fields where a bachelor of computer science can look for a job. A computer science professional can also work from home.
Data Science
Video game development
Network Administration
Mobile application development
Database System Administrator
Analyst for Data Warehouse
Designer of system
Software engineering
Analyst of Information
Web application
Animation
Computer graphics
Hacking ( ethically)
Computer manufacturing
Robotics
Eligibility
These criteria apply to most of the reputed universities that provide a B.Tech. in computer science distance education. These rules may vary sometimes, depending on which university you choose.
For a distance learning computer science degree, candidates must have studied under a renowned board in school.
In the 10+2 class, students must score a minimum of 50%.
Students from any science stream, which includes math, physics, and chemistry, are eligible.
To pursue this course, there is no age barrier.
Reasons to pursue bachelor of computer science
The reason behind the popularity of a bachelor's degree in engineering in computer science is its futuristic feature, which gives a lot of technological advancement as everything is becoming technology-based. Statistics reveal that 60% of IT businesses are looking to hire IT engineers, and 48% are hiring for developer positions in 2022 and counting in the coming years.
B.tech. in computer science distance education itself is possible only because of their genius and innovative mind.
Good Career growth
A b.tech. in computer science distance education is a boon for those who want rapid growth in their career and salary. The demand for everyone's degree in technology in computer science is growing rapidly, and there's no way it's going to stop any time soon. Almost all the company needs someone who can develop something new and understand the latest technology.
Another good thing about Distance Learning Computer Science Degrees is that you can get qualifications in one of the most recognized degrees without even moving from one city to another. The b.tech. in computer science degree always has the upper hand compared to other degrees when it comes to any career growth in the corporate world.
This also points out the fact that the computer science degree via distance education is very stable because the priority of this day and age is technology and artificial intelligence. And it is predicted that over the next decade engineering and IT degrees will remain at the forefront as every organization needs somebody great at problem-solving and creativity at the same time.
Reputed Degree
Engineering is a world-renowned degree. A B.Tech. degree holder has a lot of opportunities in a diverse field. It gives a lot of exposure, not just in India but around the world.
Every Indian parent wants their children to become either doctors or engineers because it gives them a brighter future, lots of respect in society, and confidence in their personalities. Engineering is a world-renowned degree. As per statistics, Artificial general intelligence has a 50% chance of rising to 90% by 2075. This further proves the importance of the engineering degree and the number of job opportunities that will increase in the future.
Less Expensive
A bachelor's degree in computer science can be very expensive for a lot of people in India. But with Distance education b.tech computer science you can study this course without moving out and save a huge amount as you don't have to pay for food, a hostel, or transport. Distance-learning universities provide all the study material online and don't involve any classroom teaching or other miscellaneous expenses. Especially girls from rural areas, where there is a lack of scope for education, can easily pursue a bachelor's in computer engineering and get admission in this field without living in their hometown.
Distance Pathshala is always ready with extensive information and all the other important features such as search, filter, and compare, with hundreds of affordable courses and universities with guaranteed accreditation at your fingertips and an AI app that has all the technology that takes you even closer to your distant university.