In Australia's competitive housing market, there are probably a hundred buyers keeping their eyes on the same house you are in. This is where a buyer's agent comes in to help you seal the deal. IF you want.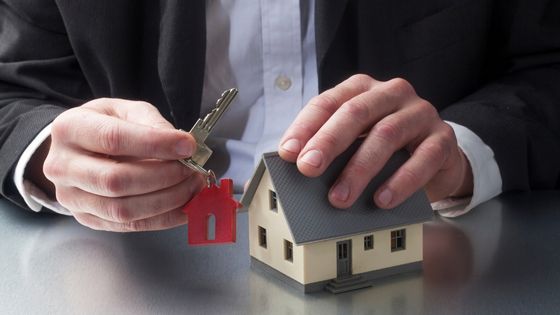 What is a Buyer's Agent?
A buyer's agent is a registered professional who represents the interests of a potential home buyer. This buyer's agent may be able to negotiate the purchase of a home for the buyer. In simple terms, their job is to represent the buyer's interests in real estate.
What Is the Difference Between a Buyer's Agent and Real Estate Agent?
In short, the difference is in their customers. The realtor's client is the seller of the property, while the buyer's broker's client is, as the name suggests, the buyer. The seller pays the realtor to market and sells the place. The buyer pays the buyer's agent to find the property or provide related services.
If you want to find the best buyer's agent in Melbourne, Wakelin is the top choice in terms of peace of mind and experience.
What Does a Buyer's Agent Do?
The great thing about a buyer's agent is that they can do as much or as little as a buyer needs. Some of the things they can do for you include:
Determine The Property Type
When you're looking for a home, you probably have some special needs and requirements. A buyer's agent can help you determine your needs, from the location of the home to its size, proximity to schools or potential rental income.
Create a Shortlist
If the buyer's agent knows the exact needs you want from your next home, they can find an option that fits your needs, which you can then inspect. They may even have information on homes that haven't hit the market yet, and can even look beyond your parameters to see what they can get for you.
Negotiate With Parties
If you find a property that you want to make an offer on, the buyer can then make the offer on your behalf and negotiate with the seller on your behalf too. They may be able to apply their skills, knowledge and experience to help secure an even better deal than you would on your own. In addition, when you have a buyer's agent, they give you a far more professional feel.
Bid On Your Behalf
If you do not wish to bid at the auction or maybe you're just not available, the buyer agent can bid on your behalf. Again, they have the skills and experience to get a better offer than if you bid yourself or take the emotion out of the bidding process.
Final Things to Consider
Before you jump right in and get the first buyer's agent you find, you should do some general research before making a decision. Here are some final things to make sure of.
Check your agreement to see if there are any conflicts of interest, as buyers agents who are licensed must declare if they receive any commission from realtors or other third parties.
The fee structure your buyer's agent has may dissuade them from negotiating the lowest sale price for you as when they do that, they receive less commission.
Make sure your buyer's agent is totally licensed in their local state or territory as well as the state and territory the property is in.
Now that you know what a buyer's agent is, you can buy with peace of mind.